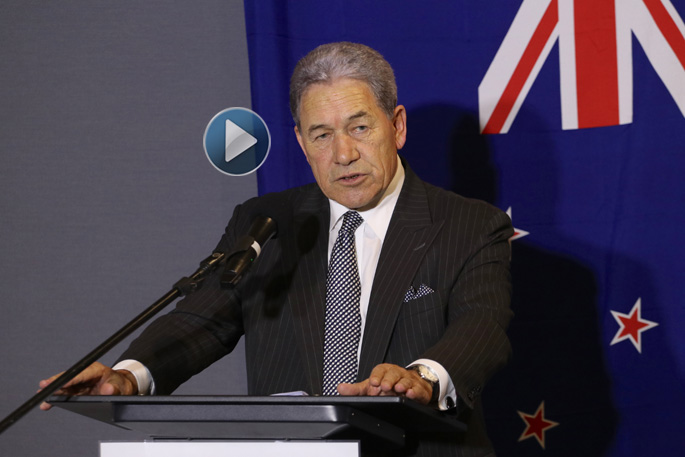 Click the image above to watch the video
Deputy Prime Minister and Leader of the New Zealand First political party, Winston Peters agrees that State Highway 2 north from Bethlehem to Katikati is a traffic danger.
Tauranga residents filled the Tauranga Yacht Club this evening as Winston spoke about topics that have been making the headlines this past week.
Topical issues such as the Ihumatao protests, and the Oranga Tamariki uplifts were also brought up.
Attendees at the public meeting got the chance to write out questions to Winston with the hope of it getting read out.
One question which was read aloud by Tauranga NZ First list MP Clayton Mitchell, was about the roading in Tauranga and what is happening with the SH2 Katikati bypass.
The question was: 'When can the residents of the Western Bay expect to see a commitment to fund and commence the Katikati bypass?'
"I have seen that is now a matter of absolute urgency since the last election," says Winston.
"After the election it's the biggest crisis point of development requiring work.
"But I happen to agree with you that it does require that because of the traffic danger and the need to get that towards Katikati as fast as we possibly can, and we will do our best to find that money.
"That is a project that looks like it needs to be funded, just in the way and the same way we funded here," says Winston.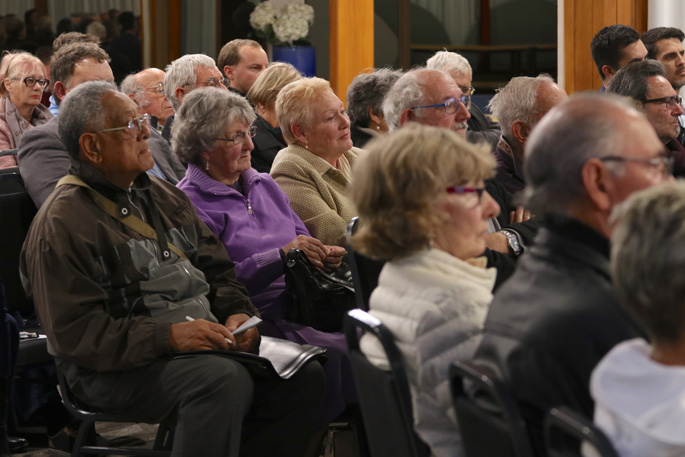 Members of the audience at the New Zealand First public meeting.
"We are going to make as many representations as we can because we think it meets the safety requirements as well.
"One can't stand here and make promises because it has to be decision in the end by the Minister of Transport and the Minister of Finance but we will make as strong representations as we possibly can."