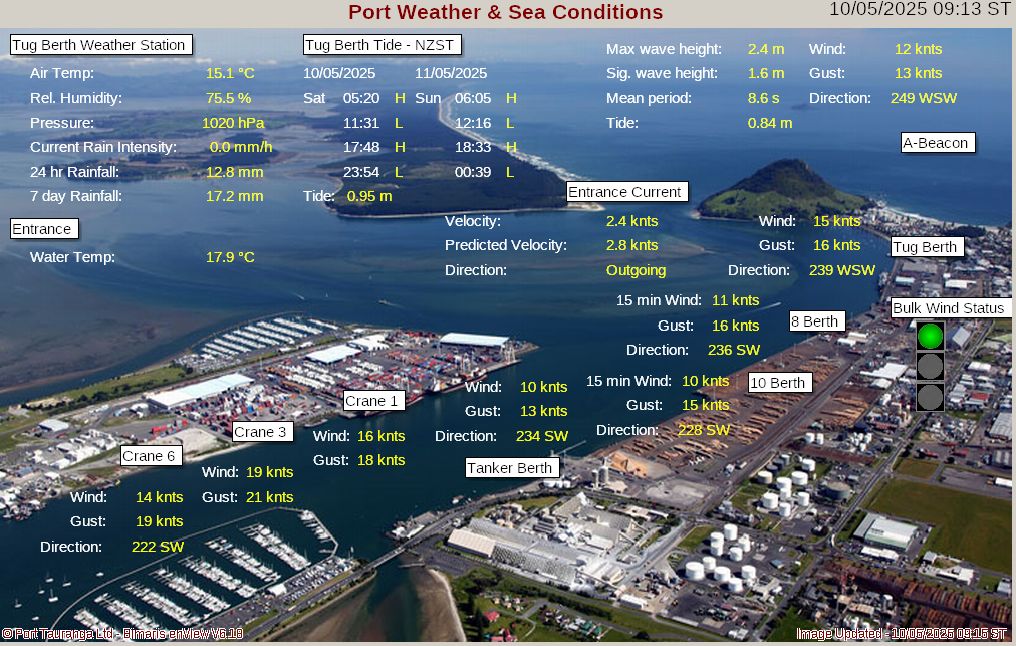 Disclaimer: While every effort is made to ensure the accuracy of this information, Port of Tauranga accepts no liability for any loss or damage caused by errors or omissions with respect to this information.
Fishing Gossip - Courtesy of Tauranga Marine Charters
The fishing's become more typical for this time of year since the extended rough period we had recently, with fluctuating wind, swell, and currents meaning variable fishing. Working around the Labe and Motiti midweek, was good, Saturday was slower, and our Mayor overnighter likewise, but we got a lot of red snapper in addition to a reduced amount of tarakihi and snapper compared to previous trips.
So not bad, but anglers with the right gear are having much better results :- heavy sinkers[12oz], smaller hooks[3/0, no.17's],and smaller baits make a big difference.
This is the Pacific Ocean, not the Hauraki Gulf, and I don't care what the TV gurus say.