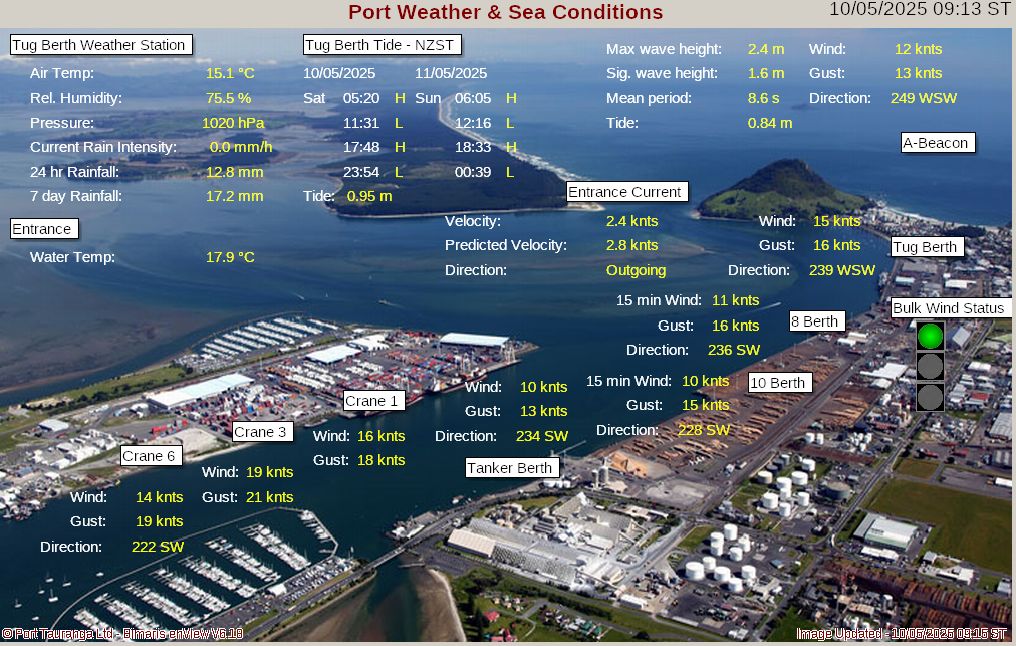 Disclaimer: While every effort is made to ensure the accuracy of this information, Port of Tauranga accepts no liability for any loss or damage caused by errors or omissions with respect to this information.
Fishing Gossip - Courtesy of Tauranga Marine Charters
The equinoctial winds have been in full force lately, causing a few cancellations, alas. Thursday was perfect though, so we headed out to Mayor, the 1st time in many months and had a limit day. Good conditions make a big difference.
The wind did ease enough to get Sunday in, albeit with stronger SW than predicted.
The fishing was correspondingly harder, but still quite reasonable, with a good mix of species caught, mainly tarakihi, with some snapper and trevally as well as the usual pests.