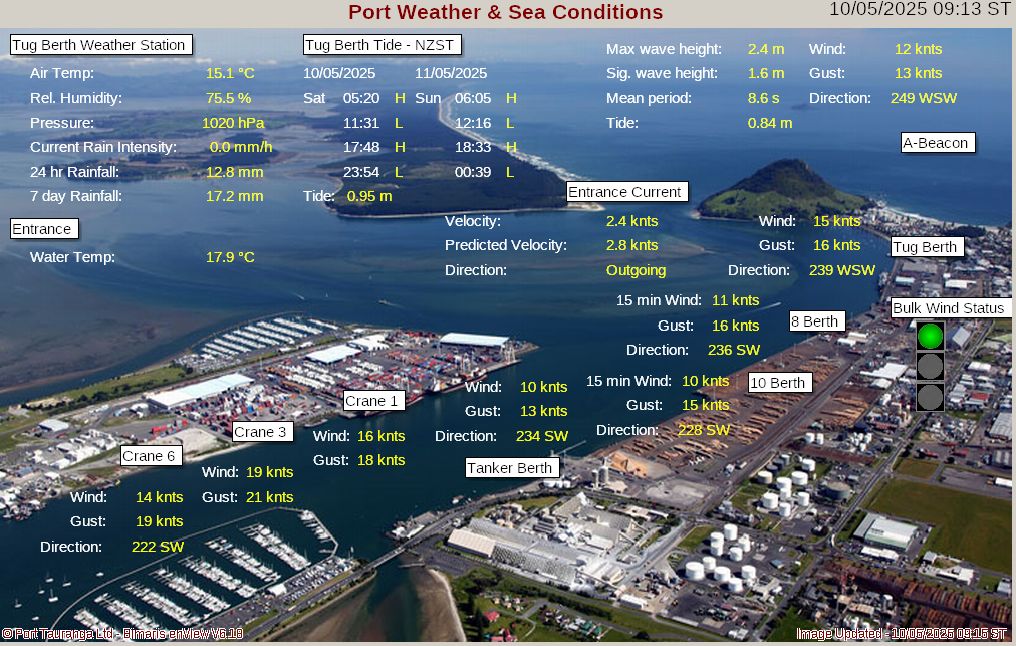 Disclaimer: While every effort is made to ensure the accuracy of this information, Port of Tauranga accepts no liability for any loss or damage caused by errors or omissions with respect to this information.
Fishing Gossip - Courtesy of Tauranga Marine Charters
Well, we got 2out of 3 days in, so, an improvement. We went around Motiti, Friday, didn't have a lot of sign on the way out so ended up fishing the deeper water and had a good steady day, mainly on tarakihi, with a few snapper and a couple of trevally also.
Back out on an overnighter, we had a couple of stops on the way out to Mayor and ended up with quite a good tally of snapper. Good steady fishing again.
Saturday we got a few tarakihi, but big current around the island saw us drift fishing early. One nice bluenose, but we picked up a good amount of gemfish from various areas and the weather and conditions couldn't have been better.
A couple of good ones to kick off July.