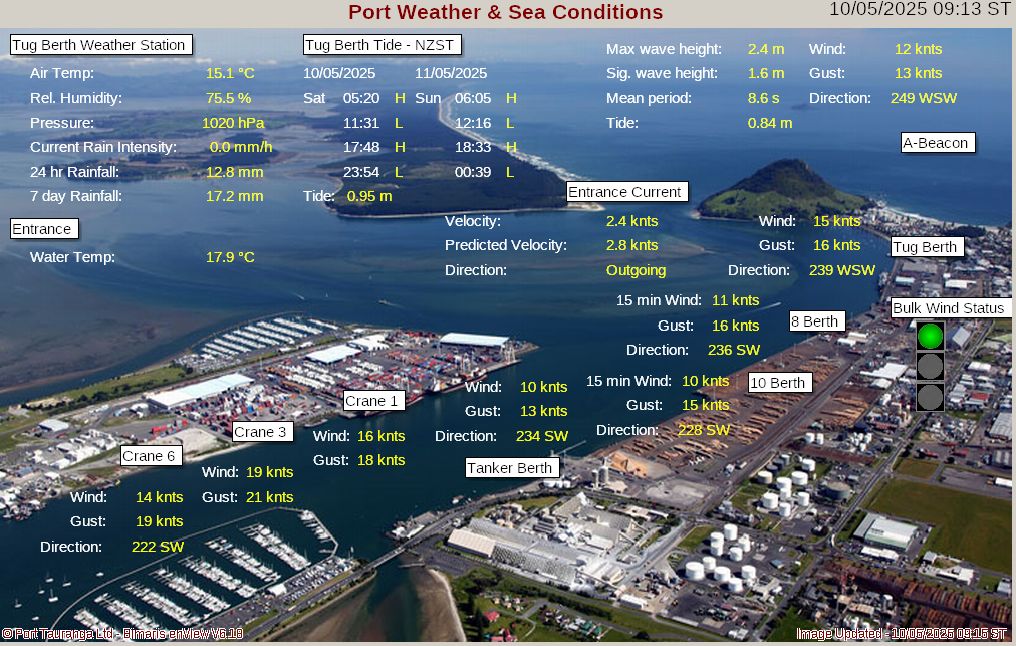 Disclaimer: While every effort is made to ensure the accuracy of this information, Port of Tauranga accepts no liability for any loss or damage caused by errors or omissions with respect to this information.
Fishing Gossip - Courtesy of Tauranga Marine Charters
Plenty of fishing this week, but the fluctuating weather patterns continue to make for tricky fishing.
Currents have no pattern at all, so good areas 1 day are dead the next. We're still getting a good variety, just inconsistent. A lot more snapper around now, at Mayor also, but feeding times are short, so moving frequently is necessary to keep things ticking over.
The deep water drifting is similar, 1 drift we pulled up a heap of gemfish, next drift with exactly the same everything, we got none.
So it's a matter of making no assumptions and when you see sign on the sounder, giving it a go regardless of where you were catching last time out.