Pooches hit the pavements this morning as part of an annual dog-walking event that brings greyhounds, lurchers, other sighthounds and their owners together to raise awareness of the breeds.
Jan Curran, Anne Bethan and Tom Churchouse with dogs Beyonce, age 6, and Rihanna, age 5. Photos by: Cameron Avery.
About 20 greyhounds and their owners met at I'Anson Reserve at Loop Rd in Te Puna this morning for the annual Great British Greyhound Walk.
Now in its sixth year, the Great British Greyhound Walk aims to raise the profile of rescued, retired and former-racing greyhounds and other sighthounds.
Organised by registered charity Greyhounds as Pets, the walk started in 2010 has taken place annually on the third Sunday of June, with greyhound clubs worldwide invited to take part.
GAP is a registered charity established by Greyhound Racing New Zealand to find pet homes for retired racing greyhounds.
The charity also runs a comprehensive adoption programme, helping greyhounds move from a racing dog to finding a new home as a pet.
Information on adopting a greyhound and profiles of the dogs currently looking for homes and up for adoption can be found on the GAP website or their Facebook page.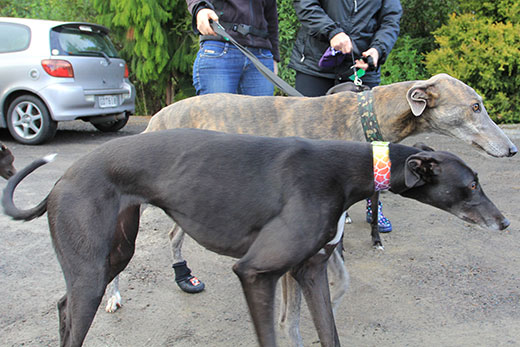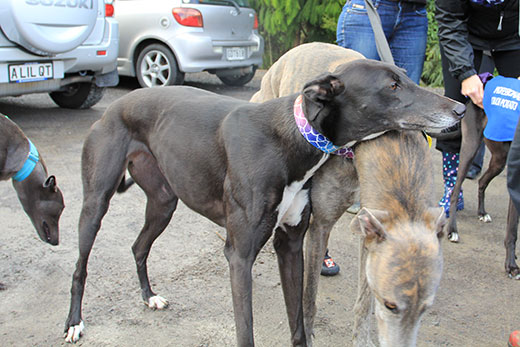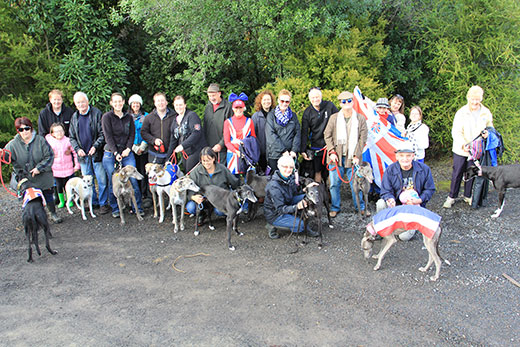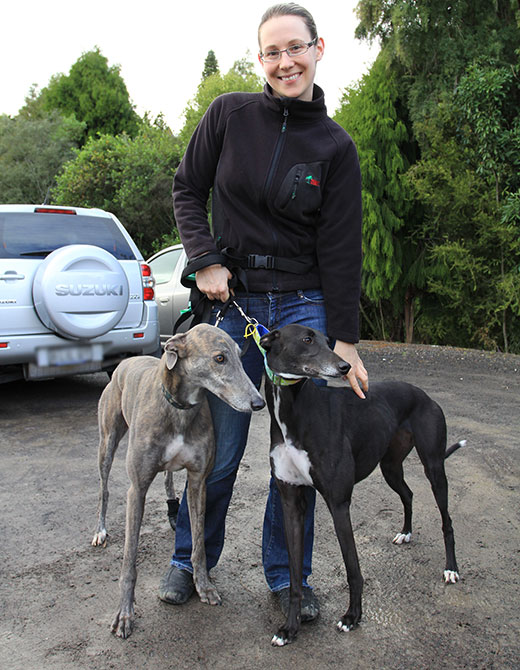 Diana Anderson with Achilles, age 4, and Zeva, age 3.