Music lovers are bracing the cold to enjoy a day-long free jazz event.
'Jazz at the Mount' is part of this month's 59th Port of Tauranga National Jazz Festival courtesy of Mount Mainstreet.
Mount Mainstreet's Claudia West says the business association is excited about their new partnership with the Jazz Society, to bring some of the iconic flavour of the National Jazz Festival over to the Mount.
"We think it will be awesome to bring part of that jazz vibe to the Mount – so our businesses, locals and visitors can enjoy it here too.
"We hope people will relish the jazz, stay longer and enjoy all the Mount has to offer.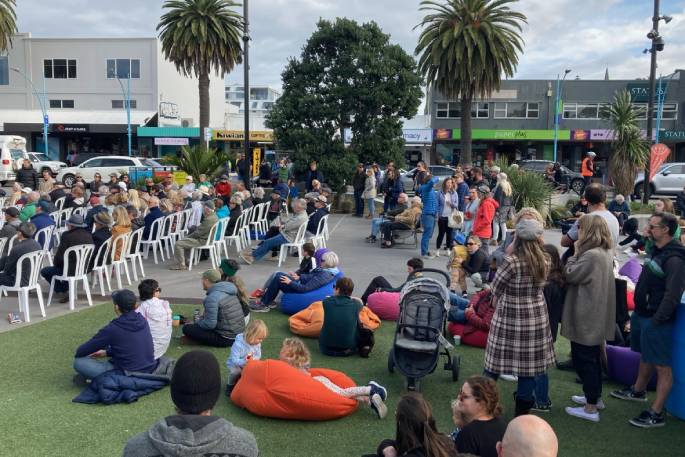 "Obviously there's always risk holding an outdoor event in June but we have a back-up plan to disperse the music into local hospitality venues if need be."
From 9.30am-5pm musicians will take over Te Papa O Ngā Manu Porotakataka, playing music for everyone to enjoy.
In the thick of it will be Japanese-born Kiwi jazz artist Miho Wada performing with her band Miho's Jazz Orchestra. Read more here.