UPDATE 7.17AM: Tauranga City Council is reporting both crashes near the Truman Lane/Baypark area are now clear.
Emergency services were called to two spearate crashes, one on Truman Lane and one on the Sandhurst Drive overpass, earlier this morning.
The crashes were initially blocking the roads and people were asked to expect delays.
Both crash scenes are now clear and police are investigating the cause of the crashes.
EARLIER:
People are being warned to expect delays when travelling near Baypark this morning following two crashes.
Two vehicles have collided on the Sandhurst Drive overpass, says a Tauranga City Council spokesperson.
Council reports two vehicles are being removed from the scene by tow truck and the scene is now clear.
There is a second crash involving a car and a ute on Truman Lane, near Te Maunga Transfer Station.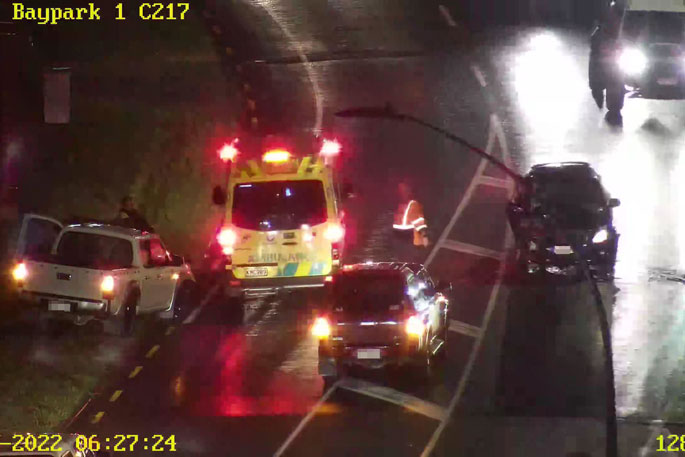 The crash on Truman Lane.
"Emergency services are currently on scene.
"Traffic on Truman Lane is experiencing delays whilst clean-up is underway.
"Recommend using SH2 if travelling east and avoiding Truman Lane and Sandhurst Dr if possible.
"Follow directions of emergency services if travelling through this area."