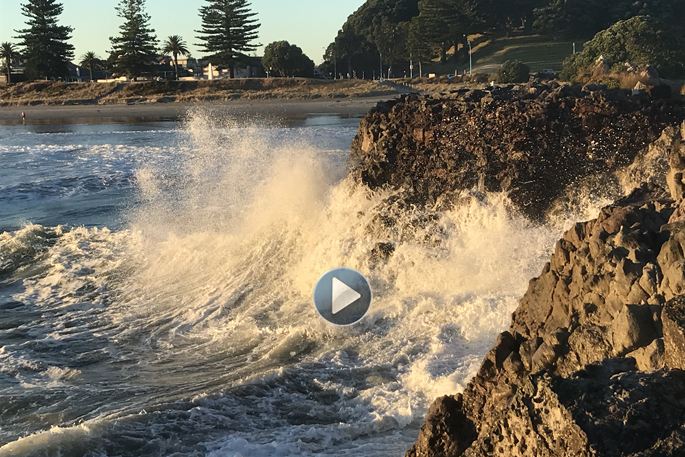 Click the image above to watch the video
Reports are emerging that Leisure Island has been closed to the public due to large swells at Mount Main Beach.
A caller to the 0800 SUNLIVE news hotline says people are being told to leave the island immediately.
"People are being evacuated and told not go back on it," they say.
"There are signs out saying 'no swimming' and there are lifeguards watching to make sure no one goes back on it."
On the Mount Maunganui Lifeguard Service Facebook page, they are asking people to take extra care around the Mauao Base Track.
"We are also urging the public to avoid heading out onto Leisure Island until the tide drops," says the Facebook post.
"With high tide in the early afternoon, we reckon it's a great day to have a swim at Pilot Bay instead."
This is the second day of large swells along the coastline.
High swells on Sunday caused Tauranga City Council to issue a warning about people walking around Mauao Base Track to take caution.
The council told the public to exercise caution, particularly if you had children with you.
People took that caution and listened as a coastguard spokesperson says it was a quiet day for the coastguard units in the Bay of Plenty.
"They just had one incident that they got called out to yesterday."
MetService meteorologist Stephen Glassey says north-easterly swells of up to 3m hit the Taurnaga coast on Sunday.
According to MetService, the swell height for today will be around the 2m mark, but will drop to around the 1m mark from tomorrow onwards.