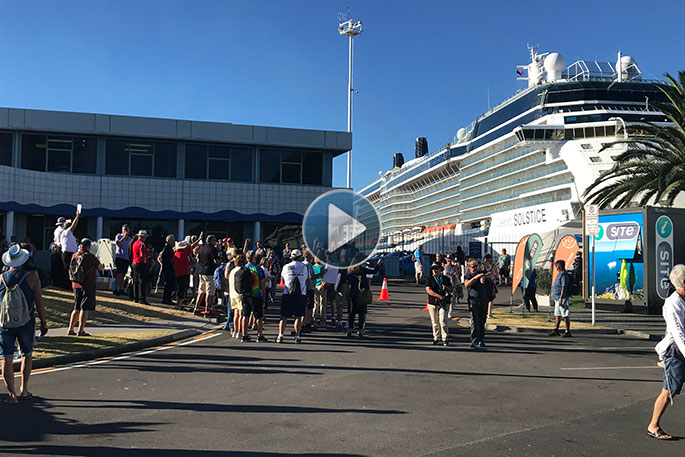 Click the image above to watch the video
There's plenty of sunshine to share around today for the nearly 7000 passengers and crew members pouring off two cruise ships this morning at the Mount.
With a high of 29 expected and a mild sea breeze, the visitors from the Celebrity Solstice and Radiance of the Seas are in for a picture perfect day in the Bay.
The Celebrity Solstice at Berth One is carrying 2852 passengers and 1210 crew members. Arriving from the Bay of Islands, it's due to leave at 7pm for Auckland.
The Radiance of the Seas at Berth Two is carrying 2146 passengers and 858 crew members. The cruise ship is on its way from Wellington to the Bay of Islands and will be departing this evening at 6.16pm.