NZTA's announcement to proceed with the Katikati bypass and associated safety improvements on SH2, has sparked words between Tauranga MP Simon Bridges and Transport Minister Phil Twyford.
Simon started it by labelling the long-awaited SH2 upgrade as 'overly timid'.
"A job worth doing is a job worth doing right," says Simon.
"National was going to four lane all the way through Katikati and the NZTA should take the opportunity to do this now. Smaller piecemeal safety improvements won't cut it. Only one decent highway all the way will ensure the efficiency and safety our burgeoning population and freight needs."
He's concerned the plan is being scaled back so Phil can afford his urban projects in Auckland and Wellington.
"They have blown all the cash on tertiary education and free student fees, and then in terms of transport what they have got will be sucked into Auckland and Wellington for significant proposals they have got there," says Simon.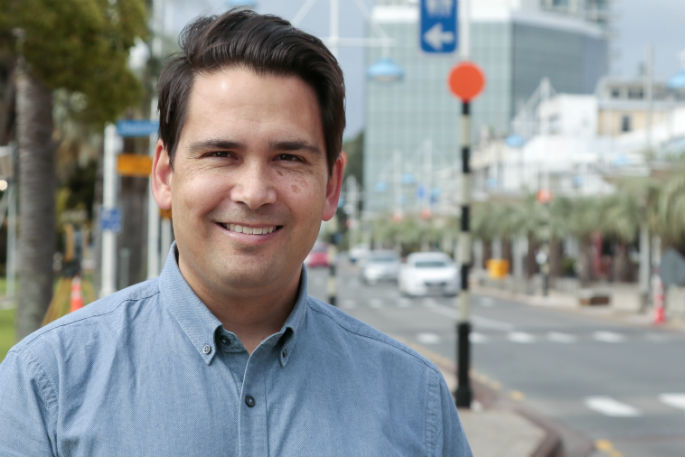 Former Transportation Minister Simon Bridges.
"It's a raw deal for the Bay of Plenty. We would have done much better under a National Government in terms of our transportation need."
Transport Minister Phil Twyford says the Coalition Government hasn't altered any existing projects, except Auckland's East-West link.
"Four lanes on State Highway 2 from Waihi to Tauranga was an election promise from the National Party. It was a proposal, not an existing project and was never budgeted for," says Phil.
"The National Party is being misleading to suggest the new Government would go ahead with a project that doesn't exist."
The NZTA announced on Monday that a new seven kilometre highway will be built between Omokoroa and Te Puna with a bypass at Katikati.
The programme will also see wide centrelines, side barriers and 26 intersection upgrades delivered between Waihi and Omokoroa from next year.
The community showed strong support for the options at open days earlier this year, says NZTA System Design Senior Manager, Brett Gliddon.
"We have spoken with the community and the priority here is to prevent people dying or being seriously injured along this stretch of road. That is why we have started work on interim safety improvements at key intersections.
"We will also be preparing for safety improvements such as wide centrelines and installing side barriers from next year and speaking more to the community about reducing the speed along State Highway 2."