Paeroa-based bio-stimulant company AgriSea NZ Seaweed Ltd has been awarded a $74,000 project grant from Callaghan Innovation for research and development of its bioactive products and the nutritional needs of honey bees.
General manager Tane Bradley says this grant recognises the innovation happening at AgriSea and will continue to grow their research and development capabilities.
"To date there is limited scientific data around the nutritional needs of the honey bee so this is really important."
AgriSea's organic products, which are derived from a unique fermentation process of a sustainably harvested species of native New Zealand seaweed (ecklonia radiata), are in-demand from customers in the dairy, horticulture, viticulture, equine and dry stock industries.
Apiculture – or bee keeping – is also an industry which is using AgriSea's range of specialist products.
"Our Bee Nutritional range is proving hugely popular with New Zealand commercial beekeepers. It contains all 10 of the essential amino acids along with a complex natural array of vitamins and minerals.
"We brew it with essential herbs for up to 90 days and provide it in an available form that can be easily consumed by honey bees."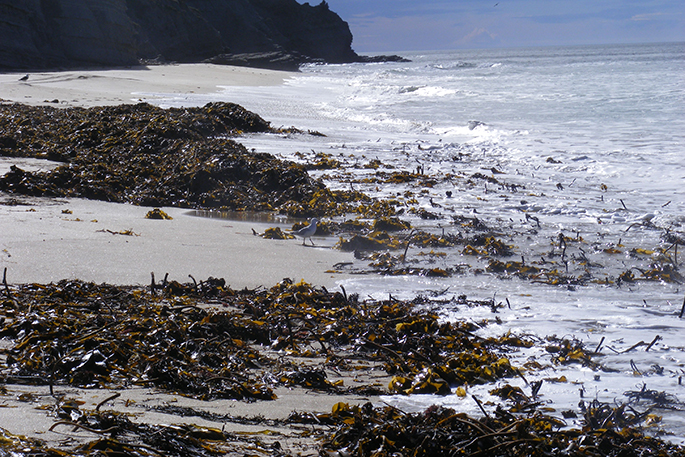 The New Zealand seaweed (ecklonia radiata) is used to produce nutritional products for bees by AgriSea of Paeroa.
Tane says feedback from beekeepers and industry partners indicated that the products improved the health, disease resistance and honey production of the bee population, and the Callaghan Innovation project grant would enable further product enhancement and enable scientists to gather data to prove its benefits.
Dr Mark Goodwin, the head of Plant & Food Research's bee unit, will lead the inquiry along with a team of scientists from University of Auckland.
Tane says that AgriSea had a long history of self-funded research and innovation, and he welcomed the opportunity to expand their research capabilities and expertise.
"We are really excited about the potential of this research. The high-grade manuka honey industry is worth $200 million per year to New Zealand and that is predicted to reach $1billion by 2028. "Supporting the health of our honey bees is vitally important to the New Zealand primary industries and the economy. Scientific validation of AgriSea bee products will benefit the bee industry through increased disease resistance and honey production."
Callaghan Innovation project grants are designed to help businesses break new ground or push the boundaries with research and development to uncover new scientific or technical knowledge.
Businesses typically receive 40 per cent of eligible research and development costs. Total costs for the research project is expected to be around $195,000, and the $74,000 received includes GST.
Phil Anderson from Callaghan Innovation says New Zealand derives an increasing amount of money from bees and honey products.
"So developing bee health solutions to improve the productivity of this sector has huge potential."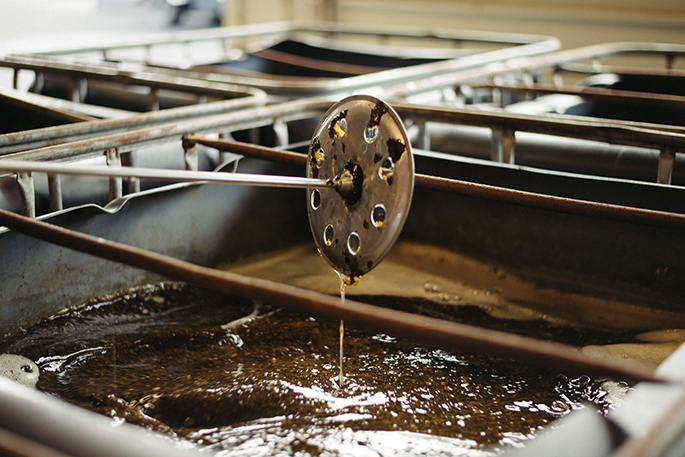 Seaweed being brewed at AgriSea in Paeroa.