A multiple vehicle crash is being reported near Te Puna this afternoon.
A caller to the 0800 SUNLIVE news hotline says at least two vehicles have crash near the Snodgrass Road and State Highway 2 intersection.
"Emergency services have been called."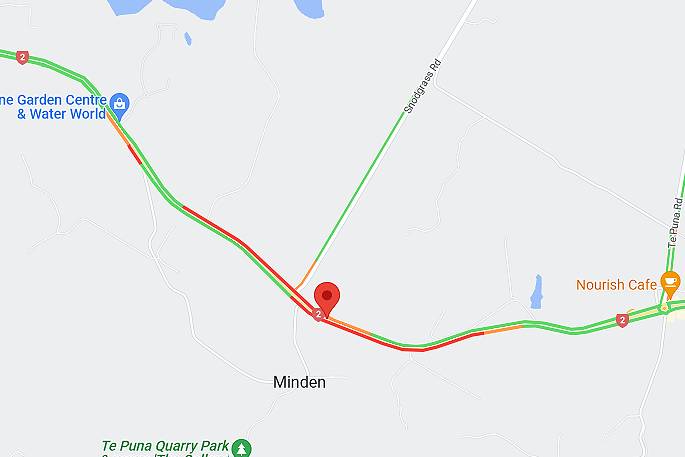 Traffic is stalled at the SH2 and Snodgrass Road intersection. Image: Google Maps.
Another caller says traffic is being diverted down Te Puna Quarry Road and Snodgrass Road.
People should expect delays or avoid the area if possible.
A police spokesperson says police were advised of a crash at the intersection of Te Puna Quarry Rd and SH 2 at 2.55pm.
"There were reportedly four vehicles involved. There were five people with minor injuries and two people with moderate injuries.
"The road is down to one lane."
At the scene?
Email photos to newsroom@thesun.co.nz