Techweek is kicking off with a bang in Tauranga, with the University of Waikato and Priority One celebrating the opening of a new 'blue and green' tech lab in Mount Maunganui.
The New Zealand wide festival of technology and innovation will be celebrated from Monday, May 16 to Sunday, May 22.
The opening is an expo style event, with technology and machinery to see and interact with.
A few of the displays featured are the three-dimensional sculpting machines from TiDA Limited, along with some reality bending virtual and augmented reality displays from the University of Waikato.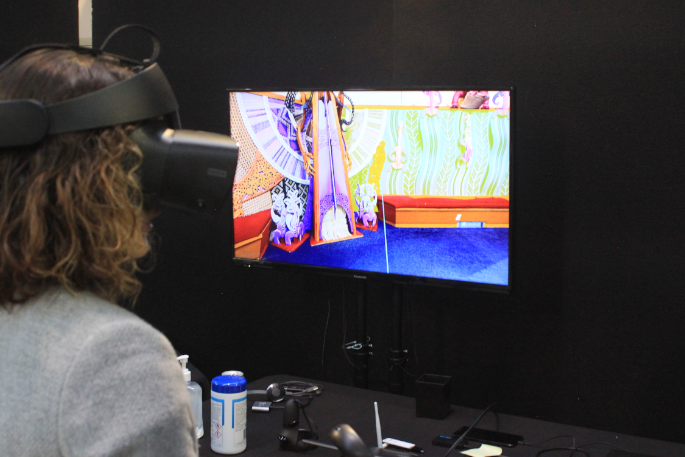 The University of Waikato's Virtual Reality display. Photo: Taylor Rice.
The lab is set to focus on horticulture and aquaculture and will provide local access to cutting edge technology such as automation, robotics, artificial intelligence, augmented reality and biotechnology.
It is the first lab at the university that is focused on wholly engineering and technology for the primary industries.
The lab continues the University's development in Tauranga and the Western Bay, combining with the CBD campus and specialized facilities such as the Coastal Marine Field Station at Sulphur Point and Adams Centre for High Performance Sport, to demonstrate growing investment and activity in support of community and industry in the region.
The Blue/Green theme incorporates both the primary focus of the lab, horticulture and aquaculture, but also the relationships between these industries, and between land and water environments more generally, that is a feature of our region.
Tauranga Moana is a place where land meets sea; the interdisciplinary research and development work in the lab reflects this, and from this distinctive focus the University of Waikato sees the opportunity, with collaborators, to grow a globally competitive technology capability to support local industry.