New Zealand's deadly summer on the water came to Mount Maunganui last week with three separate serious water incidents, including a fatality, occurring along our coastline.
However, one of the biggest hazards in New Zealand waters, rip currents, remains tough to identify by the average beachgoer. Being able to do so, and knowing what to do if caught in one, could save a life.
Across the nation, 14 people drowned during the recent holiday period, from 4pm December 24 to 6am January 5, which Water Safety New Zealand report is a 180 per cent rise on the five-year average. Since the start of December there has been over 30 water-related deaths across New Zealand.
Many have occurred at rivers but some have occurred in the ocean. There were three major incidents in the space of just five days in Mount Maunganui last week.
On Tuesday, a man was pulled from the water at Omanu Beach and transported to Tauranga Hospital in a critical condition.
On Saturday afternoon, just a few hundred metres down the same beach, another person was also found unresponsive in the water. They too were left in a critical condition.
Most tragically of all, on Thursday, a man believed to be in his 50s died after getting into difficulty in the water at Arataki Beach, near the Waiariki St car park.
Whilst the cause of this death is yet to be ascertained by a Coroner the leading cause of drownings at ocean beaches globally are rips.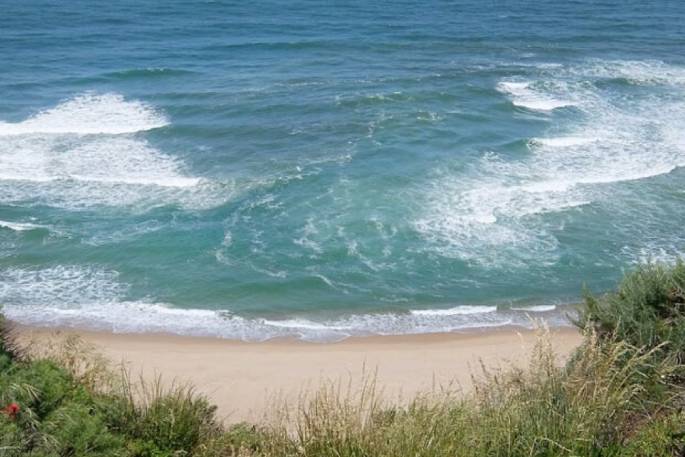 A fixed rip, identified by the blue passage of water passing through the white waves. Photo. SLNZ.
A rip is a narrow body of water moving out to sea which can pose a risk to swimmers, as they can sweep people out into deeper water quickly.
Identifying and avoiding them can help avoid potential drowning incidents.
However, despite New Zealand's collective love of the water, a 2020 study from University of Canterbury found that only 22 per cent of people could identify rips in the ocean.
Surf Life Saving New Zealand have a wealth of information on their official website about identifying rips in the ocean and what to do should you find yourself in a rip.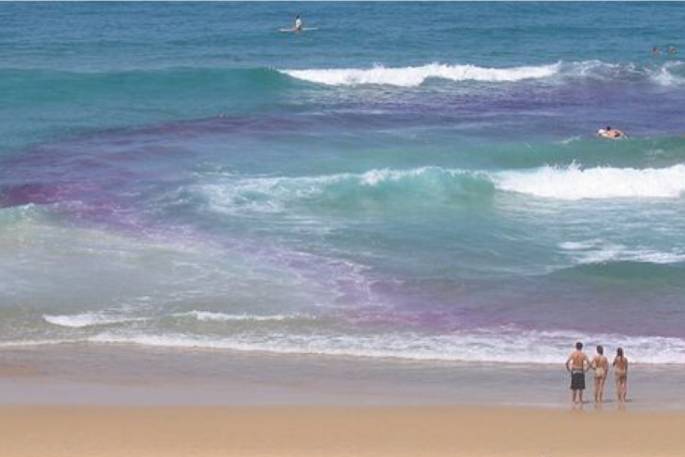 A travelling rip, identified by a purple dye. Photo. SLNZ.
You should look for:
Calm patches in surf with waves breaking each side. The calm gap may look safe to swim but a small patch of calm water in amongst surf or waves is often a rip current.
A ripple pattern on the sand or small holes beneath your feet in the water.
Discoloured or foamy water. Regions of deeper, darker water with less wave breaking activity between areas of white water; think of them as rivers of the sea. The discoloration is created by the current picking up sand in the water as it moves out to sea.
Rocky Headlands and Rocky Groins. Rip currents are also common in areas with piers, jetties and anything else that sticks out from the beach that could catch a longshore current and cause it to start flowing away from shore.
But perhaps the best advice of all is to ask a lifeguard if unsure of the conditions. If that is not possible go by the ethos – if in doubt, stay out.
If caught in a rip, SLNZ advises you follow the 3Rs – Relax, Raise and Ride.
Relaxing and floating in the water, rather than trying to swim against the current, allows you to conserve energy.
Raising your hand should signal for help, either from lifeguards or nearby surfers or someone on the beach who can get help.
Ride the rip until it stops. Some rips have been measured at eight feet per second by the United States NOAA National Ocean Service. Swimming against that speed would be near impossible for even the most seasoned swimmer.
Instead, you should remain floating until the current weakens.
Many rips circulate and return you to shallower waters closer to the shore where you may be able to stand.
When the current has subsided, and only if you are sure you can swim to the nearest point on the shore, should you attempt to swim to safety.
Surf Life Saving NZ Eastern Region life saving manager Chaz Gibbons-Campbell says many beaches in the Bay of Plenty and Coromandel region are seeing strong rip currents at present and lots of water movement, especially on the outgoing tide.
"Our lifeguards extremely busy with the high numbers of beachgoers, carrying out countless preventative actions to keep people out of trouble," says Chaz, stating lifeguards in the region have already performed nearly 100 rescues this summer.
"Tragically there were recent fatalities at Whangamata, Pauanui and Omanu," he states.
"This is devastating for the families affected, and our thoughts are with them at this sad time."
As well as learning to identify rips, SLNZ advise that people choose a lifeguarded beach, swim between the flags, read and understand safety signs, know your children's and your own swimming ability and to never swim or surf alone.
Additional safety info provided by SLNZ