MetService are forecasting a partly cloudy day with the odd shower from the afternoon. Also light winds, but an afternoon sea breeze.
It's a two-clothing-layer day with an expected high of 21 degrees, and an overnight low of 13 degrees. High tide is at 8.54am and low tide is at 2.55pm. Sunset is at 7.56pm.
What's on today?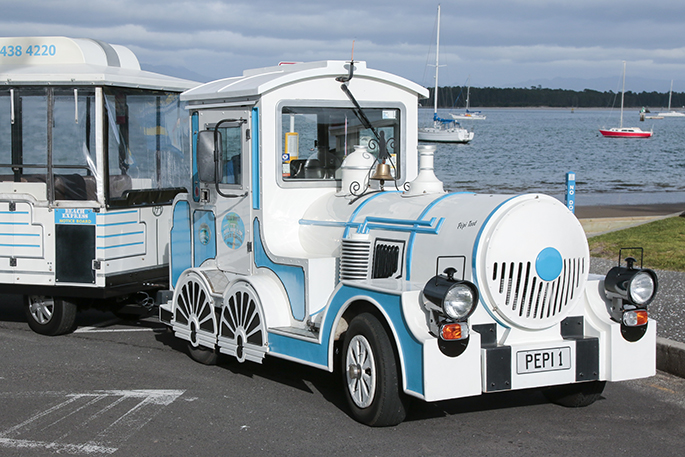 Pepi Toot Beach Express.
Pepi Toot is out and about today at Mount Maunganui. Leaving from outside Spongedrop Cafe in Salisbury Ave, the train takes in local views of both beaches as well as Mount Mainstreet. Pepi Toot operates from 10am - 2pm.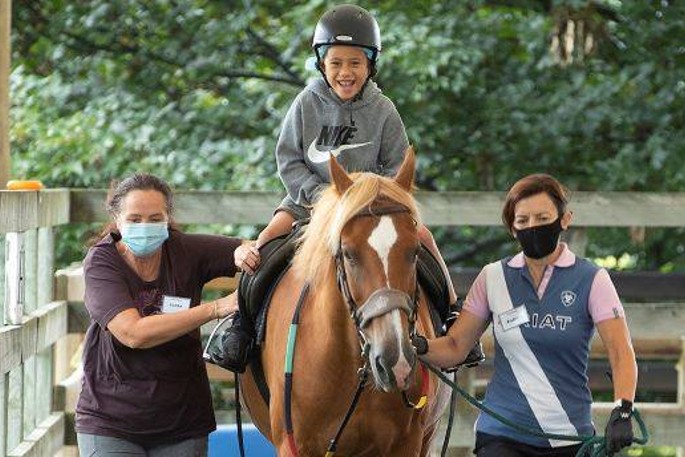 The Tauranga RDA Equestrian Therapy Centre is running a four-hour relay fundraising event from 10am - 2pm at 44 Ngapeke Rd, Welcome Bay. This is the organisation's major annual fundraising event where riders participate in rides to help promote RDA and their programmes, as well as help raise money for their therapy rides. Riders are allocated a half hour slot and get to ride one of the amazing RDA horses around a set course at the Welcome Bay facilities
The Saturday Market at Coronation Park has been postponed until Sunday November 7 due to weather.
The Tauranga Diwali Festival has been postponed until further notice.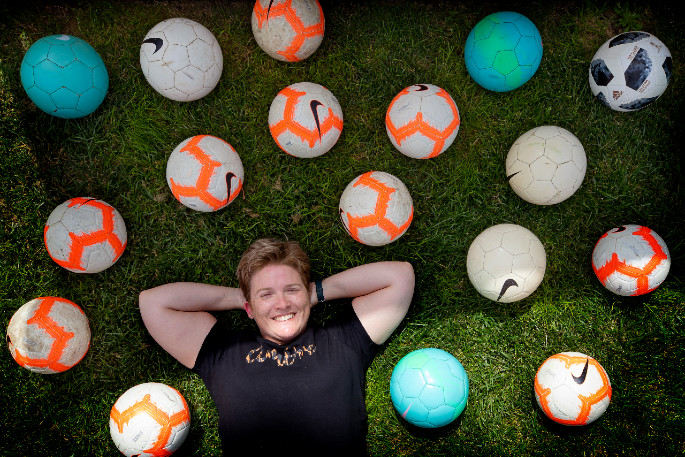 Multicultural Tauranga Centre coordinator Ani Stace. Photo: John Borren/SunLive.
Ethkick 2021 is being held at Morland Fox Park, 1 Devon St, Greerton from 8:30am. For more information click here
There is an exhibition by Christie Crammer titled 'In the Balance' from November 5 - 28 at Imprint Gallery at Tauranga Historic Village. Gallery is open from 10am - 2pm.
For more events visit My Tauranga.
The Elms | Te Papa Tauranga in Mission St is open from 10am - 4pm. Come and view the Mission House and gardens. For more information click here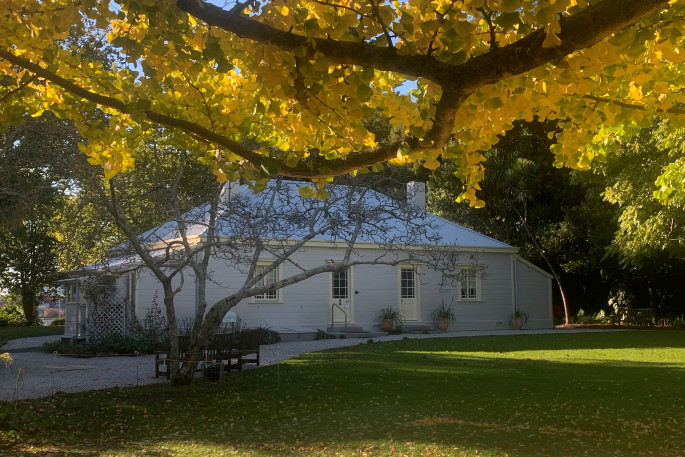 The Mission House at The Elms | Te Papa Tauranga. Photo: Rosalie Liddle Crawford.
.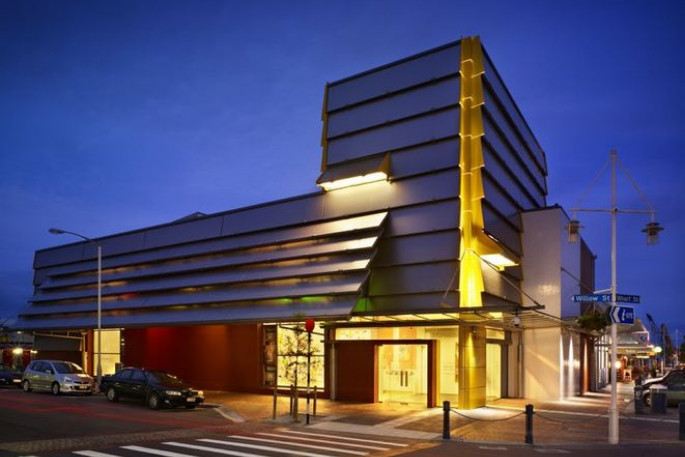 Tauranga Art Gallery in Willow St. Photo: Supplied.
Take a walk through Tauranga Art Gallery and view the many exhibitions on display there this week. The gallery, in Willow St, is open from 10am - 4pm.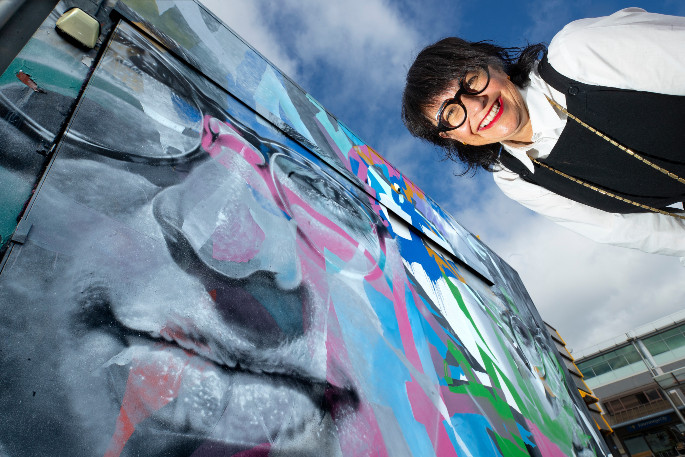 Love public art? CITY ART WALK TAURANGA app is a free to download walking tour of 20 public artworks in Tauranga's city centre. For more information click here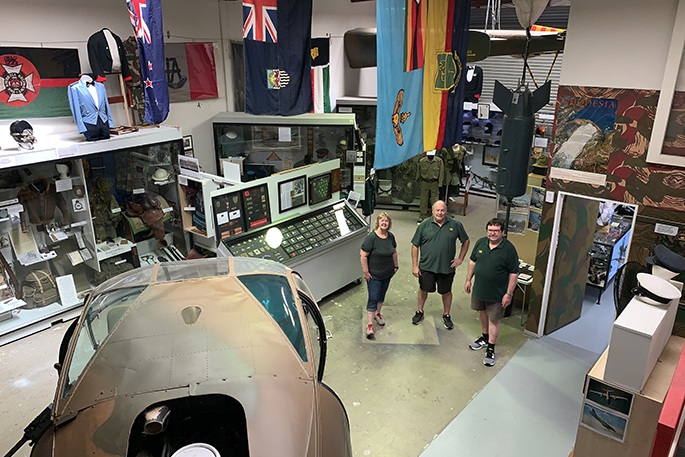 Diana Bomford, Tony Fraser and Hugh Bomford at the Lion and Tusk Museum at Mount Maunganui. Photo: Daniel Hines.
Have you been to the Lion and Tusk Museum yet? It's open today from 10am - 3pm at Unit 4, 14 Portside Dr, Mount Maunganui. Come and see a massive display of Rhodesian military history records and exhibits of uniforms, medals and equipment. Opening hours are 10am – 3pm Thursday to Sunday. For more information click here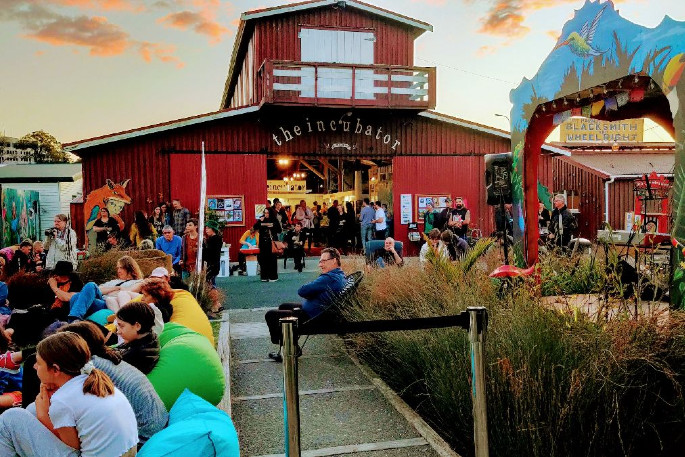 The Incubator. Photo: Supplied.
At The Incubator Creative Hub at Tauranga Historic Village, there are many exhibitions, workshops and events happening daily. For more information click here. Exhibition hours are 10am – 2.30pm.
What else is on today?
Association Croquet
Sat, Mon & Wed at Club Mt Maunganui, 45 Kawaka St. 9:15 for 9:30am start. New players & visitors welcome. Ph Jacqui 574 9232
---
Bay Singles Social Club
Join a bunch of over 50's young singles. Weekend dinners, pot-lucks, occasional outings. Have a go! Ph Delia 027 284 8762 Andrea 021 133 0313
---
Car Boot Sale
Evans Road Papamoa Community Church. 7:30am. Real coffee, muffins, bibles, and car wash. $5 site 6:30am. Ph 027 572 2987
---
Indoor Bowls
Sat, Tues & Weds at Tauranga Senior Citizens Club, 14 Norris St (behind Pak N Save). 12:45pm start. $3 entry includes afternoon tea. New members welcome
---
Jigsaw Library
Every Saturday 10-2pm. Everyone must wear a mask. Hire: 500p 50c, 1000p $1. Choose from 500 jigsaw puzzles, landscape, wasgij, children's. Brookfield, off Highmore Terrace
---
Kabuku Exhibition -Ulemj Glamuzina
The Incubator Gallery (Historic Village,Tauranga) welcomes Ulemj Glamuzina. Inspired by Kabuki & Nihon Buyo. Sharing love of Japanese culture through themes of belonging, acceptance & communication. 6th-24th Nov 9am-4pm(Weekdays), 10am-2pm(Weekends). info@theincubator.co.nz
---
Katikati Crop Swap
Every 1st Saturday of the month, 14 Jocelyn Street. Swap home garden produce, plants, flowers, seeds, herbs, eggs, preserves etc. 07 549 4522
---
Katikati Tramping Club
Thompson's Track to Upland Road, hard but interesting, Ph Geoff 0272457632.Or Easy walk in Upland Road, Poupou Springs, area. Ph Muriel 07 549 2965
---
Kids Pottery Class
Bethlehem Pottery Kids Classes. Make Christmas Decorations. 9am-12:30pm $65. Bookings essential. All Materials supplied. Max 10 kids, FIFS Juliet Ph 021 271 1433 BPC.kidsclasses@gmail.com
---
LOL Laughter Wellness
Laughter sessions on hold until further notice. Please check the website lollaughterwellness.weebly.com or Ph Trish 022 036 6768 or email lollaughterwellness@gmail.com for info
---
Otumoetai College Art Exhibition
The People's Gallery (Historic Village, Tauranga) welcomes the Otumoetai College Juniors. Showcasing a collection of works, in various media, by year 9 and 10 students. 6th-20th Nov, 10am-3pm (weekdays), 10am-2pm (weekends). info@theincubator.co.nz
---
Otumoetai Tennis Club
Adult tennis. Start 1:30 pm. Bellevue Park Windsor Road (adjacent to swimming pool). New players and visitors welcome. Ph Victor 027 577 1818 a/hrs
---
Petanque
BOP Petanque Club, Tawa St, Mt Maunganui. Everyone welcome. Club days Tuesday, Thursday, Saturday and Sunday. Info Ph Bruce 022 309 9143
---
Petanque Tauranga BOP Association
Club days Sat, Tues & Thurs at Tawa Street, Mt Maunganui. French game played with Kiwi flair, boules available. Ph John 022 075 4251 for playing times.
---
Tauranga Fuchsia Group
Last Saturday of the month. 1pm. Elizabeth Street Arts & Craft Centre Learn how to care for fuchsias. Pat 579 1655 Noeleen 578 4643
---
Tauranga Open Woodworking Group
2nd & 4th Wednesdays from 6:30pm. 2nd & 4th Saturdays from 10am at Workshop 3 Cherokee Place, Mt Maunganui.
---
TOF Scholarship Concert
Tauranga Opera Forum Scholarships Concert 2pm 13 Nov at Otumoetai Baptist Church. Tickets $15 from House of Travel or at the door. Info: 027 284 9738
---
Western Bay Museum Tour
Make your museum experience come alive with a fascinating guided tour. 12pm. WBOP residents/ratepayers FREE. 32 Main Rd, Katikati. Ph 07 549 0651
---