A classic cold front is moving in on Tuesday and with it comes a surge of gale force winds gusting over 100km/h in exposed areas for northern New Zealand, warns WeatherWatch.co.nz
"Most exposed will be Northland and parts of Auckland as the westerly ramps up then turns sou'west - easing as a southerly by Tuesday night," says a statement from the weather organisation.
"The quick surge of winds may see some branches down and isolated power outages. Those that don't have gales are still likely to have a period of blustery conditions - but this event does look fairly short lived."
Worst of the winds will be hugging the western coastline of the North Island and spreading into northern areas during the day before easing at night.
WeatherWatch.co.nz says a small area of low pressure over the North Island will act a bit like a 'round about', forcing the winds into a tighter, stronger, current over Northland and parts of Auckland for a time.
Check your local hourly forecasts for more details - or go to www.RuralWeather.co.nz to drill down deeper on wind gusts.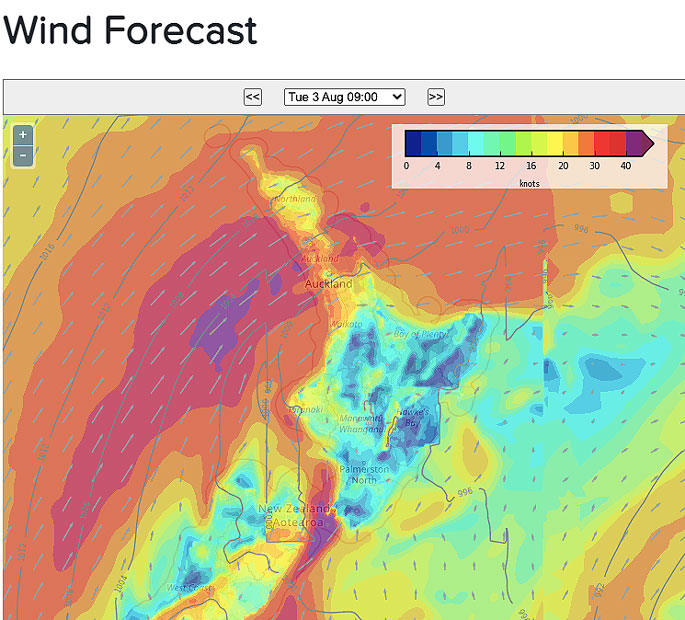 Wind map for Tuesday. Images: WeatherWatch.co.nz