Luke Henley is sitting in snow at the top of Mount Ernslaw in Queenstown, and he feels like crying. It's an emotional moment.
After breaking his back four years ago, he thought he may never sit on the top of a mountain ever again, let alone snowboard down it.
The 40-year-old is back on his board for the first time since his life was almost changed forever on the ski slopes of Norway.
To mark the occasion, Henley and a few good mates have signed up for a heli-skiing trip – it was an experience he'll never forget.
"It was amazing," he says.
"In those times when I was so down and struggling, I never imagined that I'd be back doing what I love doing ever again. I thought that was it."
Henley was nervous about getting back on the board after the hard times he has endured. He explained to the guide that he had recovered from major back surgery and he slowly built into the day.
He says having the freedom to carve down the mountain in fresh powder snow was incredible.
"It's unreal. I kept saying 'I can't believe I'm actually doing this'. It was one of the best moments I've ever had in my life."
It was a fitting moment for Henley who has been to some dark places with his injury.
On February 16, 2017, Luke and his brother Andy travelled to Norway to visit their other sibling Dave, who was living in Sweden.
They were fizzing at the prospect of a day's snowboarding at the SkiStar Hemsedal mountain.
Luke had been living in Indonesia for the past five years, working and surfing.
"I hadn't been on the snowboard for about five years, so I was just getting back into it and slowly building into doing small jumps and getting the confidence back," he remembers.
As the day went on Luke started to push his limits.
"I decided to hit the big jumps like I used to do when I was a bit younger, thinking I was still a 20-year old and had nothing to fear," he says with a laugh.
Luke caught a bump on the ramp, which sent him flying around 20 metres into the air and he landed on his tailbone.
"The pain was unbearable. I was in a state of shock and I was just lying there, I couldn't move."
In agony, Luke managed to get down the mountain to find some strong pain relief before he travelled back to New Zealand.
The worst was yet to come.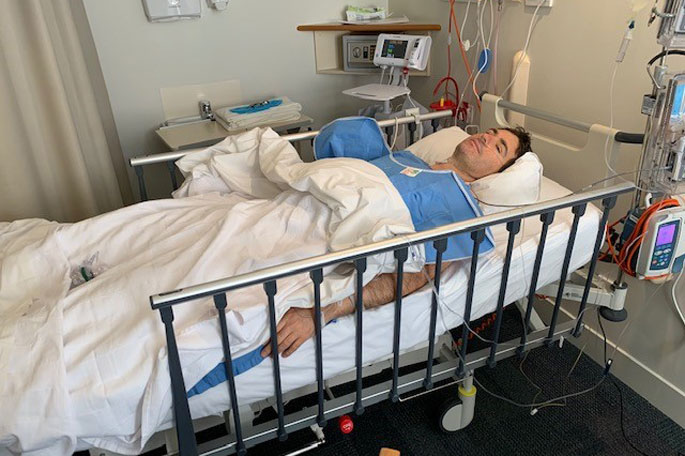 Henley battled with back pain for about six months before he eventually went to see a specialist.
X-rays confirmed he had broken his back and needed urgent attention.
He had his first surgery in August 2018 where the surgeon cleaned up the scar tissue in his spine to see how his back would respond - it didn't work.
"My back just got worse and worse to the point where I was struggling to walk," he says.
"About three weeks before I had my surgery. I couldn't get out of bed and I was in total agony."
The second surgery, a year later in August 2019, the surgeon fused his spine. A long journey of almost two years of rehabilitation followed.
Henley learned how to walk again and had endless hours of physiotherapy to rebuild his body.
"It took me a long time to get back to walking again and to living a normal life – that had a huge mental toll on me."
Henley says ACC played a leading role in his recovery.
"The whole support system I had from ACC was outstanding, it was world class," he says.
"I wouldn't have got through that period without their support."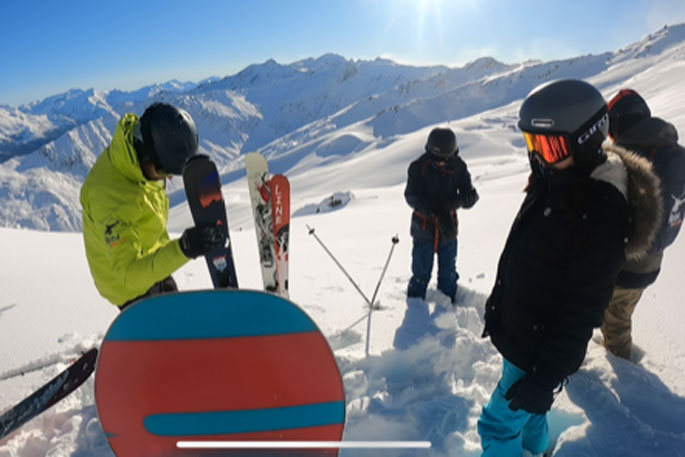 Luke back on the slopes with his friends.
ACC covered Henley's two surgeries, his doctor's and physio appointments, provided him with financial support, gave him a training programme, and modified his home so he could return to work.
"ACC provided me with a stand-up desk because sitting was really hard for me at that time, It was causing me a lot of pain. But that was great as I was able to get back into work," says Henley, who runs his own construction company.
Henley is not alone.
In the past five years, ACC has spent almost $140m helping people recover from snow sport injuries.
With Covid-19 travel restrictions, New Zealanders hit the ski slopes in record numbers in a restricted 2020 season.
The Queenstown Lakes district ski areas in particular reported a large increase in New Zealanders visiting their resorts, especially over the school holidays when they saw visitor numbers on some days which topped 2019.
The cost of snow sport injuries in 2020 was the highest in the past five years.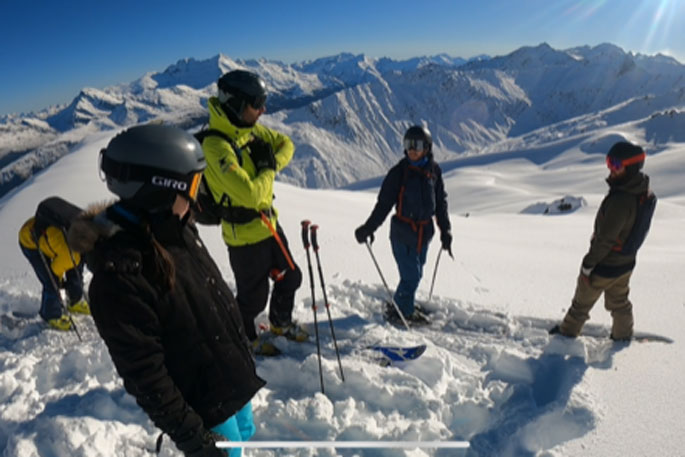 Across New Zealand there were 12,539 snow sport related claims accepted in 2020 – 7,871 (skiing) and 4668 (snowboarding).
This was slightly down on the 13,780 snow sport injury claims accepted in 2019.
ACC injury prevention leader Kirsten Malpas encourages all Kiwis to share the slopes safely.
"There's nothing better than a weekend away with your mates or family enjoying perfect conditions on the mountain," she says.
"We want everyone to embrace that and enjoy this winter season on the slopes.
"But our claims data shows us that the skiing slopes are a high-risk place for injury. We are encouraging anyone who is heading to the mountain to take a moment.
"'Have a Hmmm' to assess if your ability matches the trail grade.
"We recommend that all people hitting the slopes complete a warm-up and stretch. For the casual skier and snowboarder, it is a good idea to park in the lower carparks and walk up to the chairlift.
"That will get your legs warmed up and ready for your first run of the day. End your day when you start to feel fatigue creeping in."
The day after his emotional heli-skiing experience, Henley is on The Remarkables and sees plenty of carnage.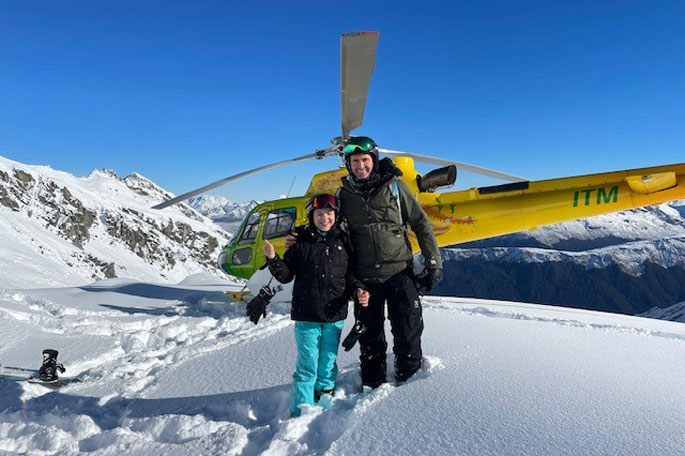 "Throughout the day there were at least four people getting stretchered down off the mountain, blood on the snow and people in a bad way," he says.
"Injuries happen so easily on the mountain and you need to be careful."
Henley's advice to anyone heading to the mountain is to ski or board within your limits.
"Try not to push your limits too much. Don't get too carried away. The cost of a major injury is huge. I know from my own experience it is much better to prevent that injury happening in the first place."
Snow sports injuries – fact box
In the past five years ACC has spent almost $140m helping people recover from snow sport injuries.
The cost of snow sport injuries in 2020 was the highest it has been in the past five years.
With their skiing destinations, Otago (30,074), Manawatu-Whanganui (11,572), and Canterbury (10,785) were the leading regions for injuries on the slopes in 2020.
In Otago last year the cost of helping people recover from skiing injuries ($7.6m) and snowboarding injuries ($4.2m) were the highest from the past five years.
The 45- 54 age group had the greatest number of skiing injuries (1686), while the 20-29 age group was the most prominent for snowboarding injuries (1765) in 2020.