Windy westerlies will blow through some regions today with heavy showers here and there, ahead of a calmer Wednesday in many regions.
This is according to the latest forecast from WeatherWatch.co.nz
"Rainfall totals aren't very big in any part of NZ today but locally some showers could be quite heavy," says a statement from the weather organisation.
In the Bay of Plenty, a few showers are being forecast for the morning. But these are expected to clear this afternoon.
"Winds will get up to gale force in some areas (like around Cook Strait, for example) but will start to ease tonight as high pressure north of NZ moves closer."
Wednesday isn't entirely dry with a few showers in both islands – but high pressure in the area means lighter winds.
"Thursday is also quite settled and mild too, with northerlies developing in the south."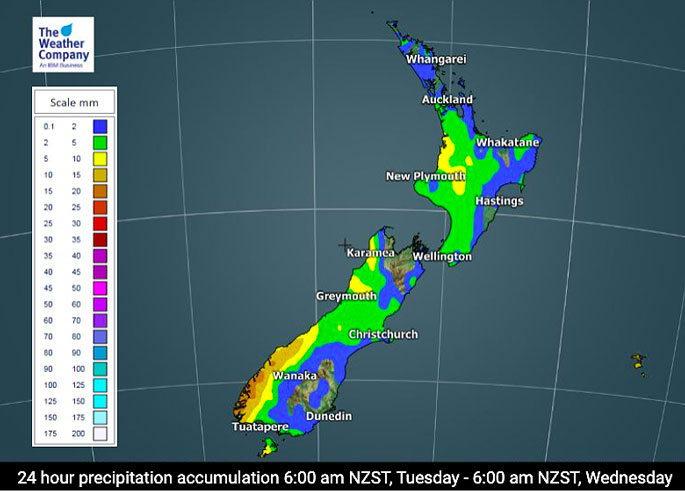 Images: WeatherWatch.co.nz