Hay fever sufferers are being warned to stock up on antihistamines as we head into the final stretch of summer.
A combination of dead flowers going into seed and dry grasses is expected to get caught up in the air and affect our sinuses, warns WeatherWatch.co.nz
"Dry weather plus warm winds are the perfect recipe to spark some sneezes, red/watery eyes, blocked sinuses and more. Hay fever (also known as 'allergies') can be triggered all year round in NZ but certainly spring and late summer seem to be times when we notice more people talking about it," says a spokesperson for the weather organisation.
"Usually, as we head into April and May the wetter weather and the developing dormant state of plants/trees heading into winter, all helps ease hay fever conditions, often leading to better breathing and fewer issues.
"One positive this summer is that NZ has not had the leftover smoke/ash from Aussie bushfires, allowing clearer skies and air over the summer months.
"Last year we noticed a big uptick in complaints from those suffering from breathing issues (along with asthma).
"A big powerful high to the east of NZ will encourage a windier flow in the days ahead - coupled with a small but potent low in the Tasman Sea - windier, warmer and mostly dry weather may mean hay fever levels are a little higher today and Tuesday in a number of regions as these winds move through."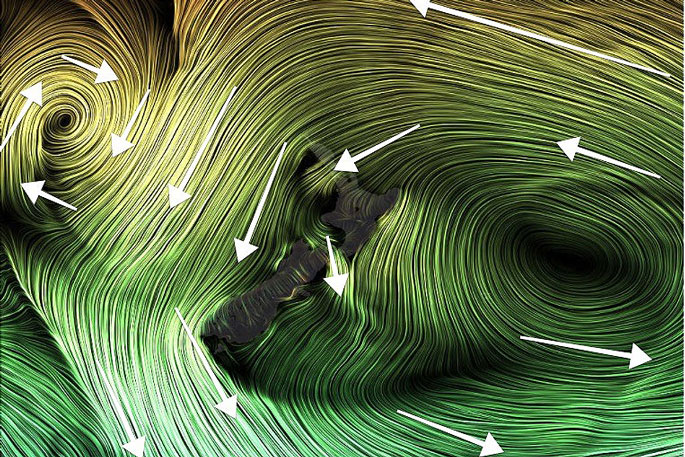 Click the image above for the MajicWeather Wind Forecast from WeatherWatch.co.nz