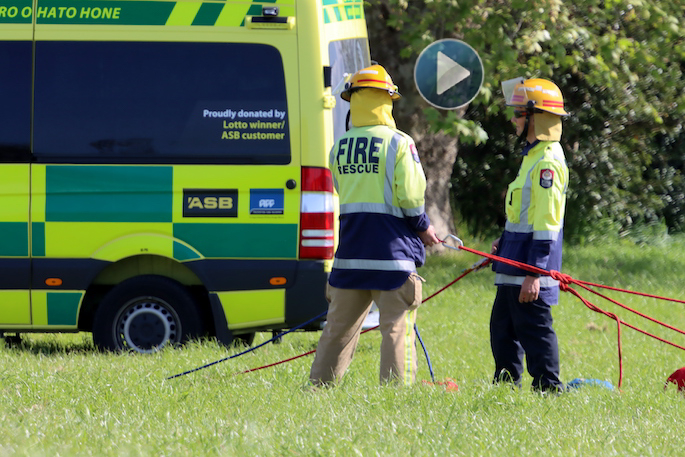 Click the image above to watch the video
Update: 5:40pm A nose to tail crash has happened in the traffic on state highway 29A.
The traffic has been caused by a vehicle going through a barrier and down a bank near Matapihi.
A caller to 0800 SunLive witnessed the crash and say people were trying to get the car off the road.
She says the nose to tail is about 1 kilometre from the SH29A and SH2 intersection and ambulance and fire services are arriving.
Traffic is crawling at about 5km per hour on the highway, she says.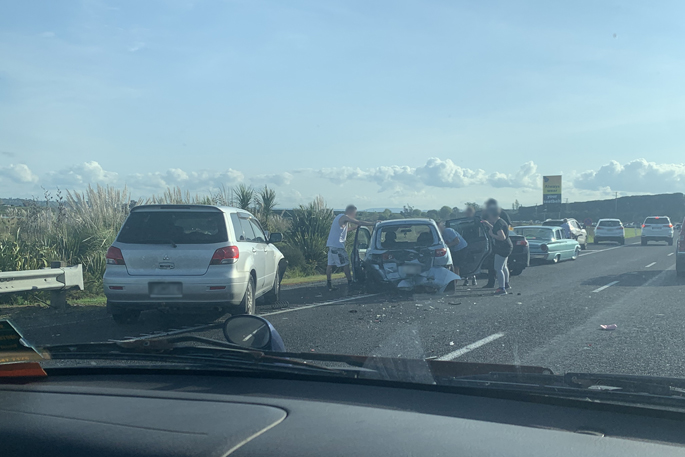 The nose to tail crash. Image: supplied.
Earlier: 5pm Traffic is backing up on state highway 29A after a car has gone through the barrier and down a bank near Matapihi.
A SunLive photographer at Rotary Park in Maungatapu saw a paramedic being winched down in a stokes basket to attend to someone at the bottom of the cliff.
Multiple police, fire and ambulance units are attending the crash, he says.
Traffic is really bad so expect huge delays, he says.
A caller to 0800 SunLive says it took over an hour to get from the Baypark roundabout to Welcome Bay.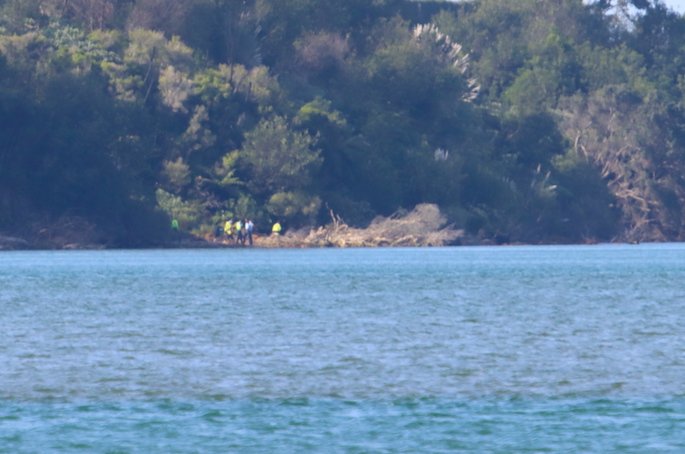 Earlier: 4:10pm A car has gone through the barrier on SH29A just north of the Maungatapu Bridge.
Emergency services are responding to a single-vehicle crash on State Highway 29A near Matapihi a police spokesperson says.
Police were called at 2.58pm and early reports indicate one person has sustained injuries.
The road remains open but motorists are advised to avoid the area, if possible.
A commenter on Facebook said "I witnessed this right in front of my eyes, was a couple cars down from where truck crossed over. Myself and a few others have talked to police and given our statements."
"On scene we saw one of the occupants leaving the truck running down the beach. And the other going opposite direction."
A caller to Sunlive says the traffic is already banked up to the to the Truman Lane roundabout so it's going to be a mess later at peak hour.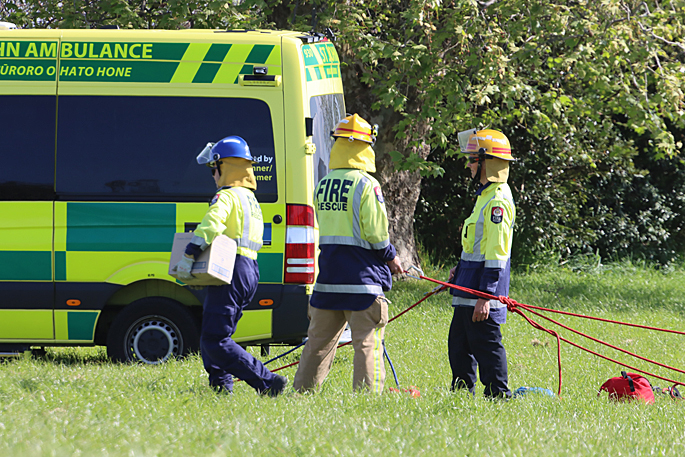 Earlier: Police spokesperson says Police were alerted a vehicle collision on SH29A, Matapihi, around 3pm.
A car reportedly collided with a barrier and bank the spokesperson says.
The cross roads are Maungatapu Road on-ramp and Truman Lane.
Fire & Emergency NZ and St John have also been notified the spokesperson says.
A caller to SunLive says two fire engines, a police car and an ambulance came from Mount Maunganui.
The caller says traffic is getting bad on the highway if you are heading towards Tauranga from the Te Maunga roundabout.
NTZA says to expect delays or avoid the area.
At the scene?
Call 0800 SUNLIVE or email photos to newsroom@thesun.co.nz