A family are grateful their daughter was unharmed after a firework burst through her bedroom window while she was sleeping.
Amanda lives on Kulim Avenue in Otumoetai, and says they were woken up around 2am by their neighbours partying and heard fireworks but didn't think much of it.
It wasn't until the next morning that she went upstairs to her daughter's room and noticed the damage.
"I noticed the smashed window and then all the burn marks on the wall, the firework, broken glass and the curtain had been burnt as well."
Amanda is thankful her daughter slept through the ordeal but is also concerned about what could have happened.
The six year old heard the fireworks and tapping on the glass but thought nothing of it and went back to sleep, she says.
"It is really frightening because if it had actually started a fire everything could have gone up."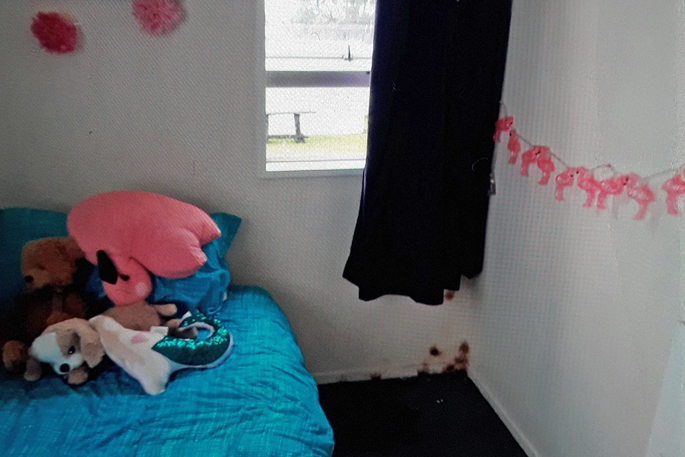 She says they have smoke alarms and it didn't set them off, but because they sleep downstairs she wonders how long it would have been before they realised something was going on.
"It was sickening, what could have happened. We were just so grateful that it hadn't turned into anything else."
The next morning her husband and landlord and went to see their neighbour who let off the fireworks and tell him what had happened.
"We didn't really want to take it further but he didn't seem to care, he was not very apologetic."
"We were hoping that he might have come round and apologised later that day but we haven't heard anything from him."
Amanda has filed an incident report with the police.
She is now in favour of banning the sale of fireworks to the general public and wants to warn people about the danger of using fireworks while drinking.
"Up until now I never really had a strong opinion of fireworks being banned. Now after that I would definitely be all for a ban of private sales."
"They do get annoying with your pets and noise. It's not like we just have a week of fireworks in New Zealand, they keep being let off at all times of the year."
"I want people to be aware of the danger when alcohol is involved, I guess that's when people make more mistakes."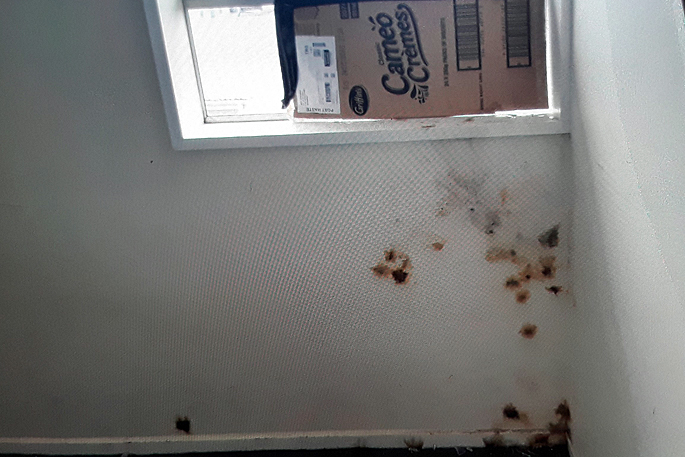 Amanda's landlord, who did not want to be named, is upset she is out of pocket for the damage and is also in support of banning fireworks.
"It's time the government banned the private sale of fireworks and saved them for public displays."
"I know accidents happen, I'm fully aware of that but when it's fireworks I just don't like them."
"These things can be lethal."