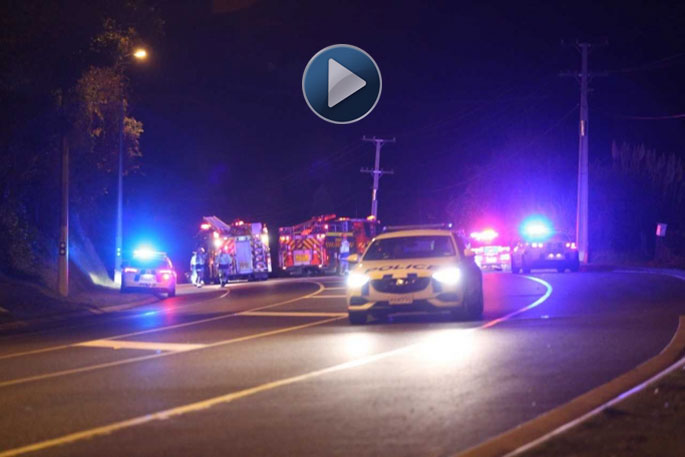 Click the image above to watch the video
State Highway 2 is now open after a two-car crash near Bethlehem.
The highway was closed between Taniwha Place and Wairoa Pa Road around 8.30pm on Tuesday.
"Emergency services were alerted to the crash at around 8pm," says a police spokesperson.
"Multiple people reportedly have a range of injuries."
The road was re-opened around 12am.
The Serious Crash Unit is investigating the crash.