Temperatures of -1 have been recorded in Tauranga this morning.
A SunLive reader on her way to work this morning says her car was reading -1 at the end of Belk Road.
Photos sent to SunLive also show ice on windscreens and frost on the ground.
WeatherWatch.co.nz says an anticyclone is covering the country today, bringing mostly settled weather across the region.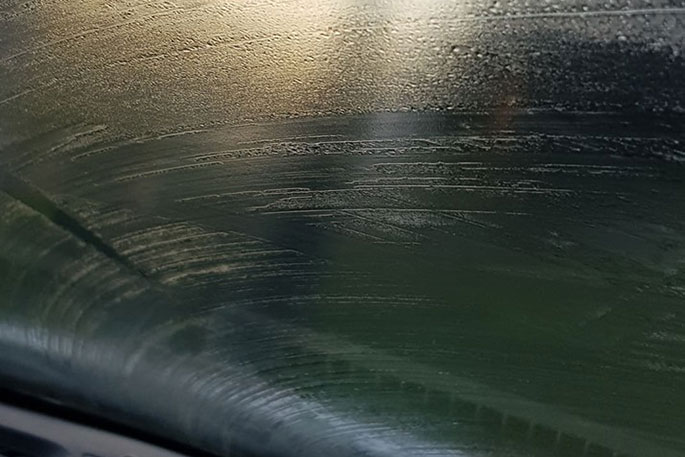 Ice on the windshield of a driver in Tauranga this morning.
This anticyclone moves off to the east on Thursday, this combined with a low pressure system to the west directs a northerly airflow over New Zealand, a front pushes into western areas during the day.
"Fairly settled and mostly sunny for a majority of the country today, some cloud from afternoon for Auckland and Northland, there may even be a light shower or two move into far northeastern areas. Cloudy areas for Hawke's Bay and Gisborne, a shower or two brushing the coast (i.e. Mahia Peninsula).
"Dry for eastern New Zealand on Thursday but expect plenty of high cloud. Cloudy in the west with rain or showers about South Westland and Northland, gradually pushing into other western regions by evening and possibly becoming heavy."
Do you have any frost pictures? Send them in to newsroom@thesun.co.nz