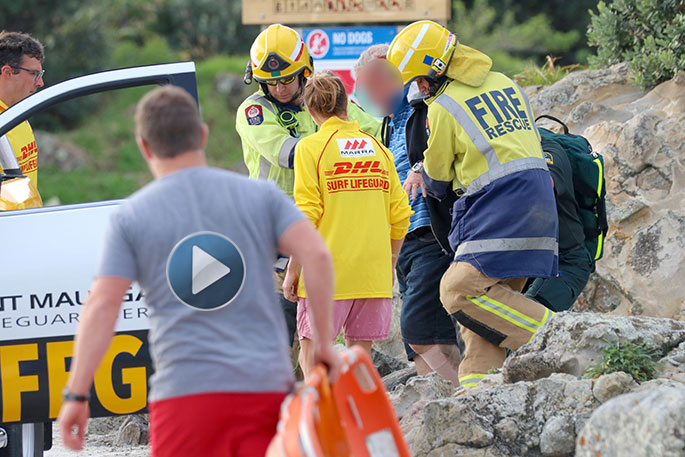 Click the image above to watch the video
One person has been rescued off the rocks near Moturiki Island this afternoon.
Emergency services were called to the base of the island, on Mount Main Beach around 2pm.
A police spokesperson says they were called to the incident at 1.48pm in regard to a person who was injured.
A reporter at the scene says firefighters are in the process of removing him from the island.
"Police and St John Paramedics are also at the scene. The Mount Maunganui Lifeguard Service also has an IRB out."
Fire and Emergency New Zealand northern fire communications shift manager Scott Osmond says a 56-year-old man fell onto the rocks.
"He is complaining of a sore back and fire are working with ambulance staff at the scene."