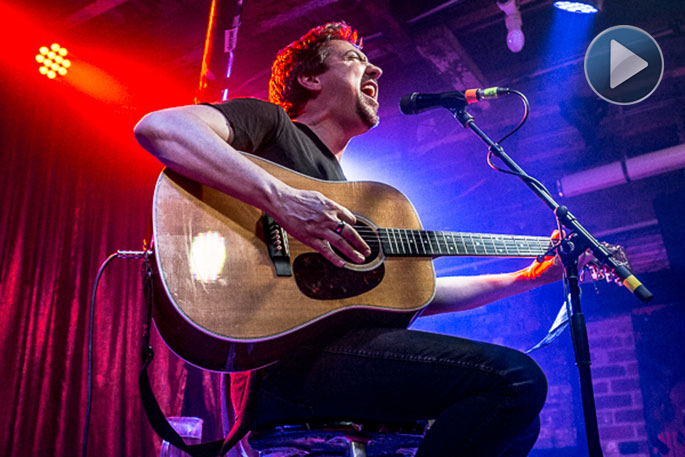 Click the image above to watch the video
Music lovers set to attend Jon Toogood's show went he visits Mount Maunganui will be in for a treat.
Jon is leaving behind the lights and sounds of Shihad and is dusting off his acoustic guitar, to give fans an intimate concert experience.
"This show is a chance for me to play a bunch of songs that either I've written, or that I've really liked growing up as a kid, and stuff that was on the radio.
"I am stripping it down on the acoustic guitar and see if I can put on a show just using my voice and my acoustic guitar, rather than relying on a huge wall of sound which is what Shihad is."
Jon says the acoustic show stems from him performing a set at a friend's party about five years ago.
"I was basically pooing my pants, because I have never done anything like that and then I enjoyed it so much that I went 'I just want to do this all the time'.
"So this show is that but about five years' worth of practice better.
The acoustic show is set to be an intimate one with Jon saying he speaks to the crowd in-between each song.
"I talk about what the song means to be and basically talk to the crowd as well.
"It is basically like being in a living room, that's the whole idea."
Jon will be playing his acoustic show in Mount Maunganui on February 9.
For more information go to: https://www.jontoogood.live/