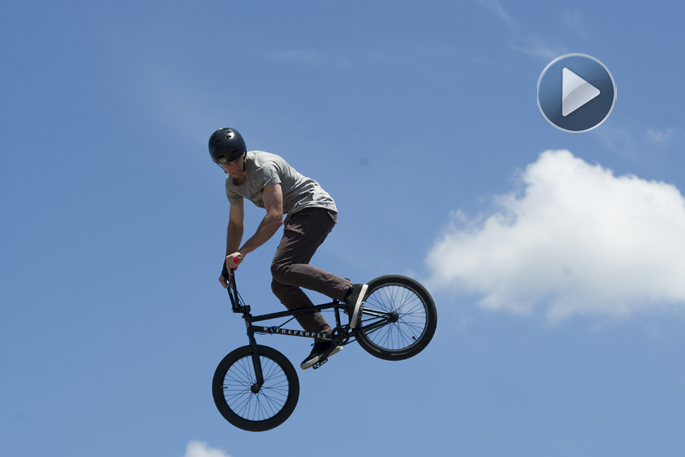 Click the image above to watch the video
Nothing but smoke and wheelies were left on the concrete after Wheels for Cure Kid's event.
Wheels for Cure Kids for their fifth year promised to be bigger than ever, and they definitely delivered, with the Fraser Cove carpark packed with people.
The show structure was similar to last year with stars including BMX Quadruple Back Flip world-record holder Jed Mildon Jed Mildon, Jaden Leeming, Paul Langlands, Billy Clerke, Garth and Ellie Chew and Franklin Farm riders Nick Franklin, Alex Bennett, Caleb De Lacy, Carlos Hanlon all doing jumps and stunts off the ramps. Plus there was a chance to meet the stars, kids' rides, charity auctions, music, and food.
One lucky person could also win a $5000 motorcross bike in a raffle, and prizes on offer, such as a scenic flight available in the audition.
If you still haven't seen the world's best freestyle athletes perform yet, there's still time. The last ride time is a 5pm at the Worlds End Bar and Restaurant at Fraser Cove Shopping Centre, Tauranga.
Fun and play were also happening down at Memorial Pool to celerate their first event of the year.
There was a massive inflatable obstacle course in the pool, loads of giveaways and a free sausage sizzle.