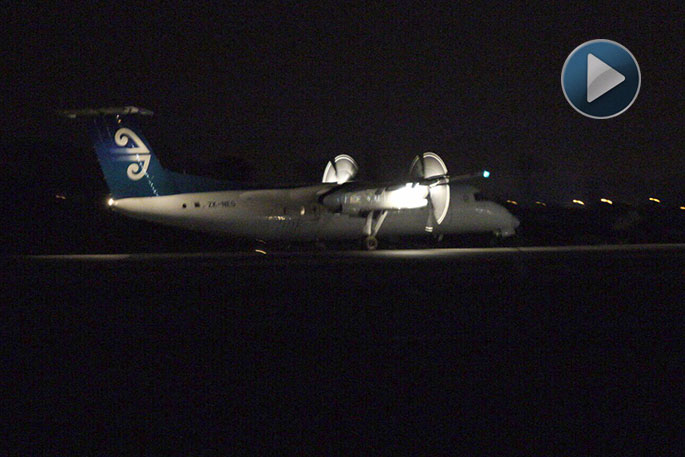 Click the image above to watch the video
A passenger on a flight that circled Tauranga Airport several times during an emergency last night says he had complete faith in the pilot.
A Bombardier Dash 8-300, inbound from Wellington, was due to land at Tauranga Airport around 6.30pm but ended up circling the aiport several times after pilots identified a landing gear fault and requested emergency services.
A police spokesperson says police were called at 7.47pm and full emergency was initiated at Tauranga Airport, lead by FENZ (Fire Emergency NZ).
"Fire, Police and ambo were at the scene and had the scene cordoned off.
"There is trouble with landing gear."
The plane landed safely just before 9pm.
Passenger Zack Unsworth says the whole incident made his heart beat a little faster than normal.
"I'm ok. I think we circled like 10 times. It was pretty crazy, I could see the fire trucks from up in the sky."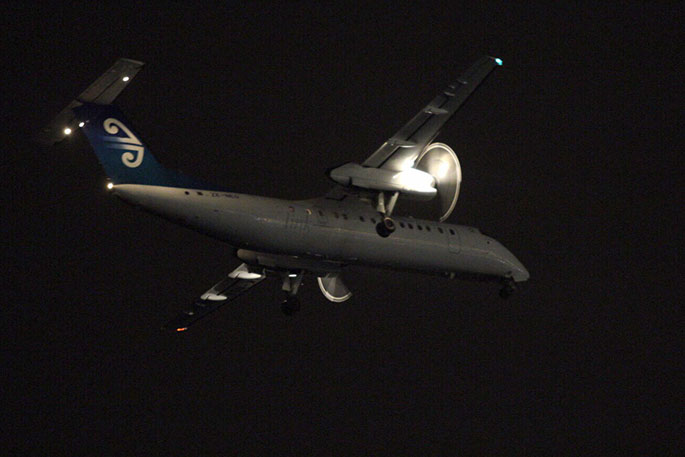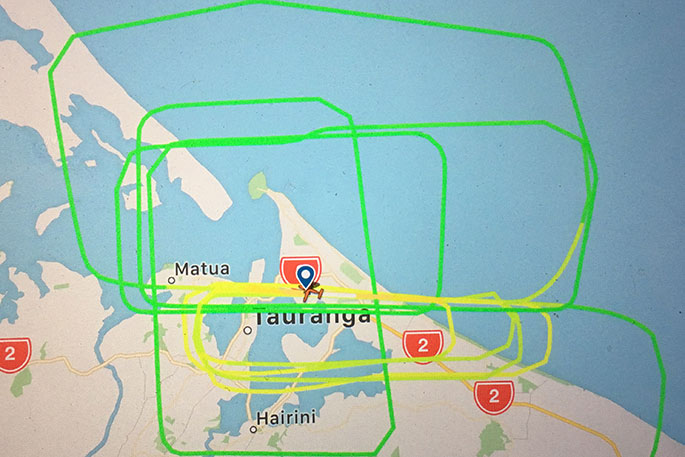 The flight path of the plane from last night.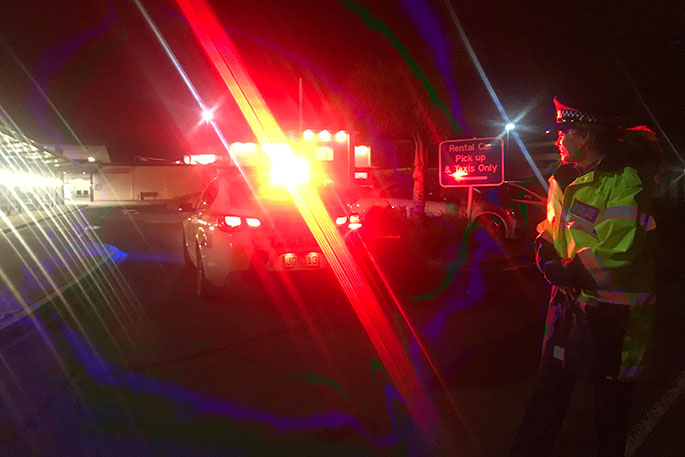 Senior Constable Trudi Cantwell. Photo and above video by Rosalie Liddle Crawford.