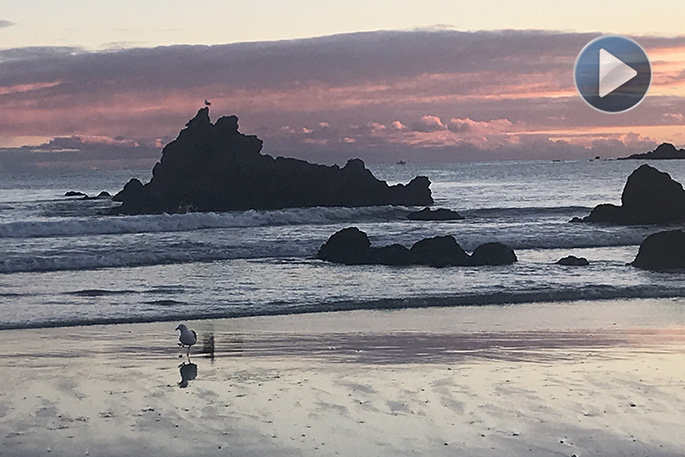 Click the image above to watch the video
Good morning, today is Anzac Day, Wednesday April 25, 2018.
The weather forecast today is for a fine day apart from some evening cloud. Also southwest breezes.
It's a three-clothing layer day today with a high of 21 and an overnight low of 9 degrees. Humidity is 95 per cent.
Low tide is at 8.30am and high tide at 2.40pm. There's a sea swell of .4m, with a sea temperature of 19 degrees. Sunset tonight is at 5.33pm.
If you're going fishing the next best fish bite time is between 5.30 and 7.30pm.
In NZ history on this day in 1915 were the Gallipoli landings. Each year on Anzac Day, New Zealanders and Australians mark the anniversary of the Gallipoli landings of April 25, 1915.
In 1916 the first Anzac Day commemoration was held. Communities across New Zealand and overseas gathered to commemorate the first anniversary of the Gallipoli landings.
In 1963 New Zealand medics started work in South Vietnam. On Anzac Day 1963, a six-strong New Zealand civilian surgical team arrived in Qui Nhon, South Vietnam as part of the Colombo Plan assistance programme. Their deployment marked the beginning of New Zealand's involvement in the Vietnam War.
In world history on this day in 1719 Daniel Defoe's novel Robinson Crusoe was published in London. In 1792 the guillotine was used for the first time. In 1859 work began on the Suez Canal in Egypt. In 1867 Tokyo opened for foreign trade. In 1938 a seeing eye dog was used for the first time.
In 1953 the magazine Nature published an article by biologists Francis Crick and James Watson, describing the "double helix" of DNA. In 1956 Elvis Presley's "Heartbreak Hotel" went to number one on the charts.
In 1960 the first submerged circumnavigation of the Earth was completed by a Triton submarine. In 1962 a U.S. Ranger spacecraft crash landed on the Moon. In 1971 the country of Bangladesh was established.
Today is the birthday of Guglielmo Marconi. Born in 1874, he was an Italian physicist and inventor of the radio. He once said "The coming of the wireless era will make war impossible, because it will make war ridiculous."
To get involved in some of the many activities happening around the Bay, please check out our What's on page.
Have a great day!