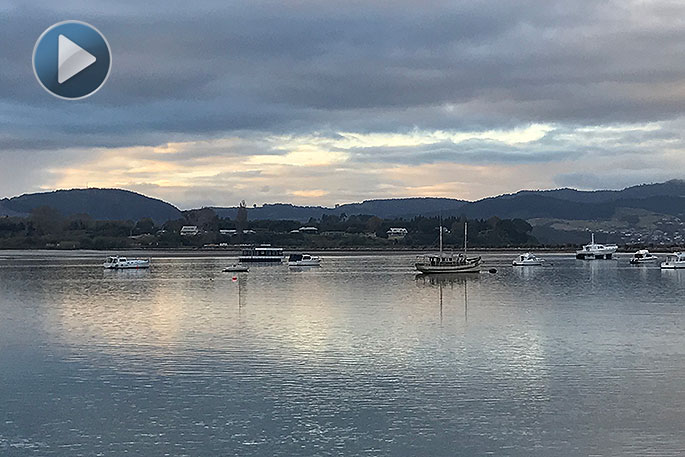 Click the image above to watch the video
The weather forecast today is for a few showers. Fine spells increasing in the afternoon, with westerly breezes.
It's a two-clothing layer day today with a high of 19 and an overnight low of 9 degrees. Humidity is 80 per cent.
Low tide is at 7.20am and high tide at 1.20pm. There's a sea swell of .3m, with a sea temperature of 19 degrees. Sunset tonight is at 5.35pm.
If you're going fishing the next best fish bite time is tomorrow morning between 7 and 9am.
It's now autumn, the air is cooling down and it's the perfect time to prepare the winter garden so you can enjoy a variety of fruit, vegetables and flowers well through the winter months.
To start, replenish the nutrients lost in soil over summer by digging in lots of compost.
In NZ history on this day in 1920 the Prince of Wales arrived for a NZ tour. King George V's son, Edward, Prince of Wales (who later reigned briefly as Edward VIII), visited New Zealand partly to thank the Dominion for its contribution to the Empire's war effort.
In world history on this day in 1833 a patent was granted for the first soda fountain. In 1953 Winston Churchill was knighted by Queen Elizabeth II. In 1981 the IBM Personal Computer was introduced.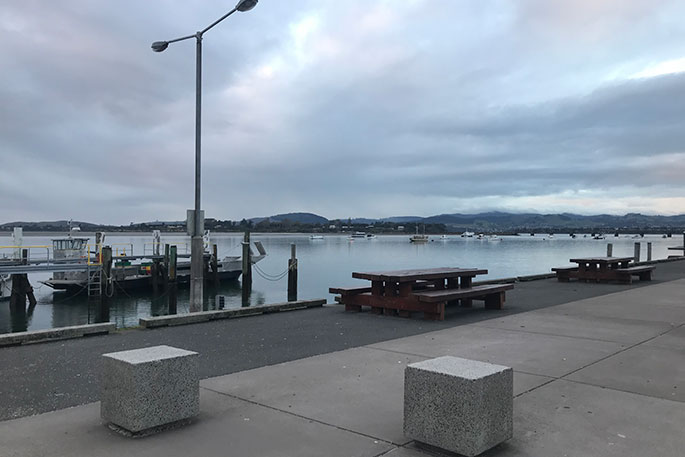 In 1989 thousands of Chinese students went on strike in Beijing for more democratic reforms.
Today is the birthday of English author Elizabeth Goudge. Born in 1900 she once wrote "Nothing living should ever be treated with contempt. Whatever it is that lives, a man, a tree, or a bird, should be touched gently, because the time is short. Civilization is another word for respect for life..."
To get involved in some of the many activities happening around the Bay, please check out our What's on page.
Have a great day!