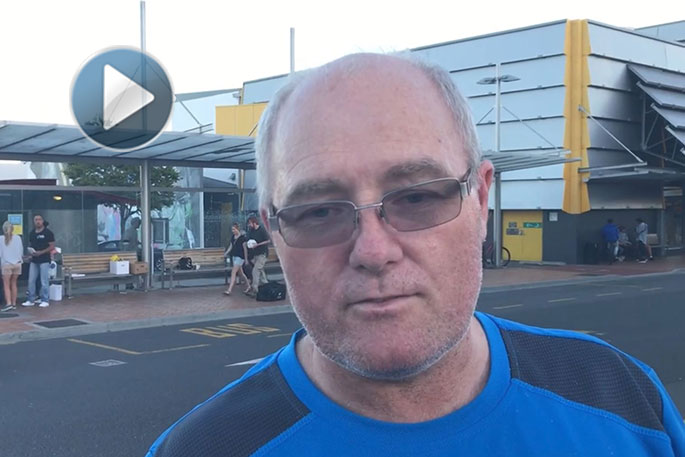 Click the image above to watch the video

A protest against a recent motion to ban begging and rough sleeping in the city CBD is being led by a group of locals outside the Tauranga City Council this afternoon.
The protest is in response to the motion by Councillors Terry Molloy and Bill Grainger about their solution to the current rough sleeping and begging that is occurring in Tauranga Moana.
At a Milo Night event on Willow Street last night, SunLive caught up with Kevin England, one of the organisers of today's protest.
He says the idea emerged after reading an article about the council's motion on SunLive.
"I saw an article on the SunLive Bay of Plenty Facebook page," he says. "It was the motion led by two Tauranga City Councillors to ban begging and rough sleeping in the city.
"I personally think there's no point in doing something like that without trying to find a solution to the problem first."
Kevin is currently doing a degree at the Waikato University Tauranga campus and says he was himself homeless years ago.
"As the councillors themselves have pointed out in their motion, it's a social problem and therefore how do we find a solution to the social problem.
"It's not a Tauranga-wide problem, it's a nationwide problem, and I don't think the councillors are doing the right thing by the community, neither the homeless community nor the people who support them."
Last night's event saw locals from around the city come together to help support rough sleepers.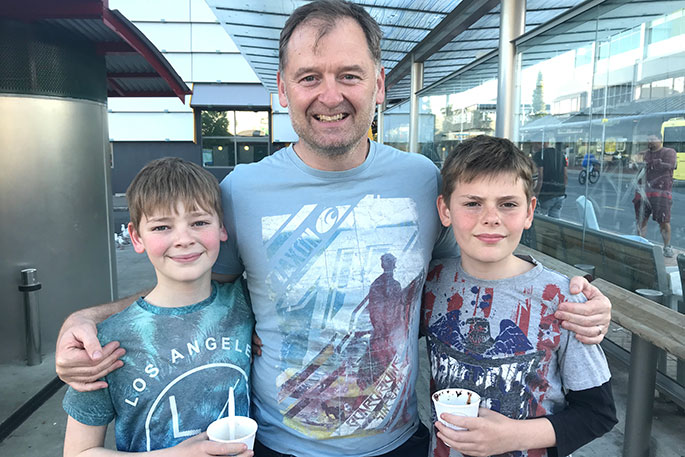 Jacob Sheridan age 13, James Sheridan and Jonny Sheridan age 14. They live in Pyes Pa and come bring meals to the homeless in Tauranga city.
The Milo Night is run every Monday and Friday, where milo and food donated by generous people across the city, is provided to 'streeties'.
The meal night is held outside the Tauranga Art Gallery and is usually attended by around 50 people between 6.30-8pm.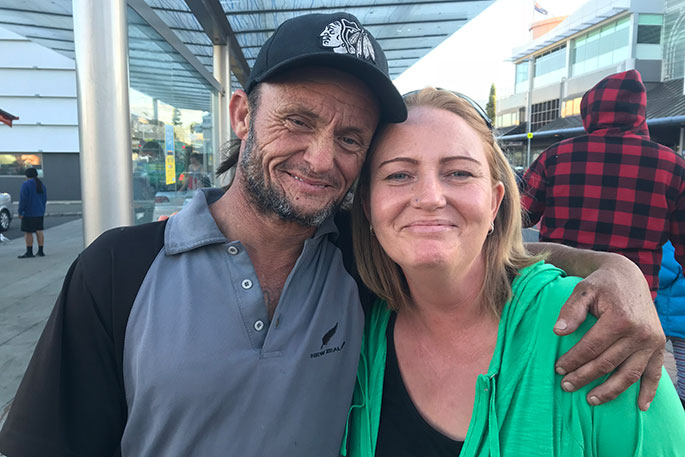 Stu with Vicki Mossop. Stu is homeless and Vicki is one of the many locals who bring meals.