Northern Marine Park and Northern Sulphur Point have been identified as a potential location for a new University of Waikato Marine Research and Educational Facility.
University of Waikato and Tauranga City Council are working collaboratively to determine the feasibility and implications of the use of the two shortlisted Council-owned sites.
The University of Waikato approached Tauranga City Council with plans for a major new marine research and educational facility, expressing the wish to explore location options to build the facility in the city.
Privately-owned land suitable for the development of a marine facility of this calibre is limited in the appropriate areas, which has prompted Council to undertake a preliminary assessment into the potential availability of Council-owned land.
Two sites were identified as feasible locations for a marine facility development – the northern end of Marine Park and Northern Sulphur Point.
In yesterday's Economic Development & Investment Committee Elected Members endorsed further investigation of these two sites as potential locations for the new University of Waikato Marine Research and Education Facility.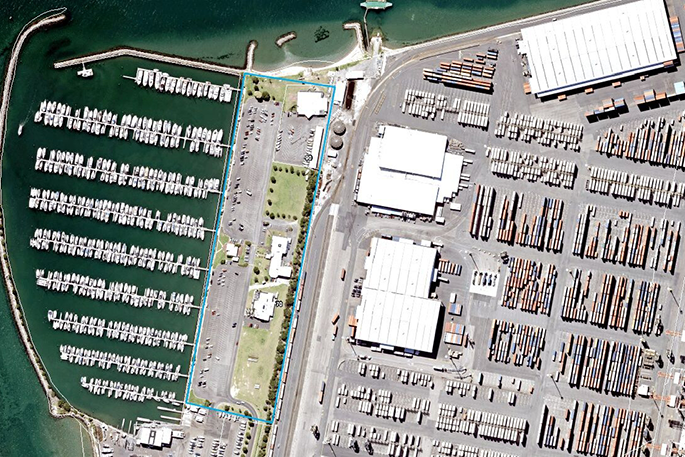 Deputy Mayor Kelvin Clout welcomes the University's plans for a world-class facility and the benefits it would bring to the city.
"This unique opportunity would take the city another step closer to become a vibrant city of internationally competitive talent, providing innovation and economic opportunities.
"A facility of this calibre would not only enable new educational opportunities, investment in the city and the creation of quality jobs. At the same time, it would help maintain and enhance our precious coastal environment.
"The detailed assessment will inform whether the economic opportunities and wider social and environmental benefits to Tauranga that come with such a facility could be integrated into the Council-owned sites and be aligned with the sites' existing uses and functions."
Senior Deputy Vice-Chancellor Professor Alister Jones says the University of Waikato has been delighted at the way the Coastal Marine Field Station has been able to provide high quality scientific support to Tauranga and the Bay of Plenty from leased premises in Tauranga.
"The University is now seeking to establish a world-class purpose built Marine Research and Education Facility fully equipped with a range of specialist laboratories, teaching and public engagement spaces.
"We are keen to locate such a facility in Tauranga if possible and are in discussions with a range of potential funders who are supportive of this concept. The current Field Station was located on Sulphur Point because of the quality of seawater and this makes that location ideal for the purposes of scientific activity.
"The proposed facility will link in with the new Tauranga CBD campus the University is constructing on behalf of the Tertiary Education Partnership."
Council staff will undertake a detailed strategic assessment of the two shortlisted sites and initiate targeted stakeholder engagement, to present a recommendation of the most feasible site to Councillors at the Economic Development & Investment Committee in September.