Hawkins Construction will be building the new Tauranga CBD tertiary campus development.
On-site activity will start towards the end of July, with the campus scheduled to open in 2019.
Hawkins has a wealth of experience when it comes to delivering complex projects to a high level of quality and understand the importance of keeping things local, whilst having the support of national resources, says University of Waikato Senior Deputy Vice-Chancellor Professor Alister Jones.
"It is wonderful to have reached this stage," says Alister.
"Hawkins bring an in-depth commitment to the project and to the Bay of Plenty region. I look forward to working with them, our project managers Greenstone Group and architects Jasmax, to bring the campus to fruition.
"The Tauranga CBD tertiary campus is a significant and exciting investment that will enhance education and research for the Bay.
"We are proud to lead this development on behalf of the Tertiary Education Partnership. It is an integral part of creating a tertiary precinct in the heart of Tauranga city through strong connections to Toi Ohomai Institute of Technology's Bongard Centre and the proposed student accommodation complex."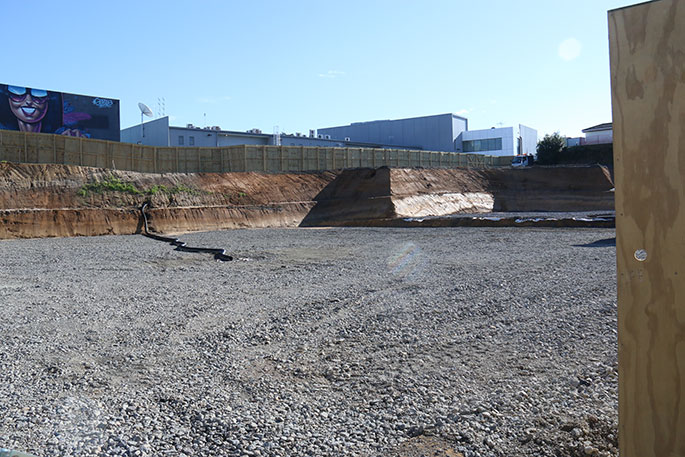 Delivering a vibrant and engaging campus has only been possible thanks to the input from tertiary partners Toi Ohomai Institute of Technology and Te Whare Wananga o Awanuiarangi, our funders and the community as a whole, says Professor Jones.
Toi Ohomai Chief Executive, Dr Leon Fourie, sees the new CBD tertiary campus as a key way the tertiary partnership can support the region.
"By collaborating with our tertiary partners, we're able to support regional growth through offering a package of programmes that are complimentary to one another and respond to regional needs. This allows for seamless progression between institutions, levels of studies and qualifications. I'm delighted that we can be part of this journey," says Leon.
Hawkins Construction Central Regional Manager Peter McCawe says their team are extremely pleased to be delivering this project, which will support growth and development in Tauranga.
"Hawkins is in the business of helping to shape landscapes and communities throughout New Zealand."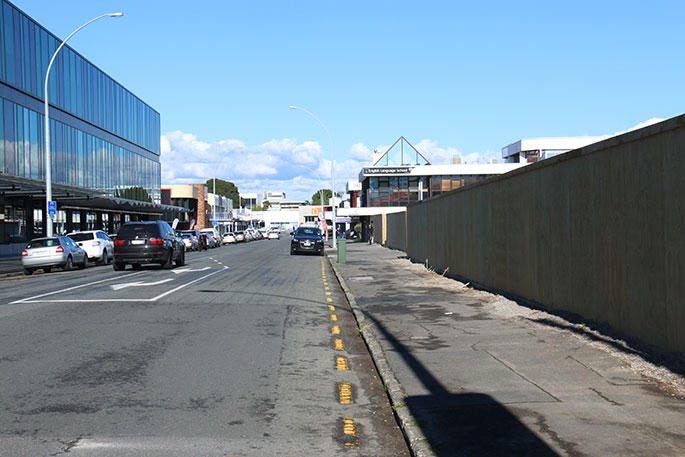 Today's announcement marks another key milestone in the campus development. The campus has been made possible through $30 million of community funding from the Bay of Plenty Regional Council and the Tauranga Energy Consumer Trust, and will sit on land donated by Tauranga City Council.
More information about the Tauranga CBD tertiary campus development is available at www.waikato.ac.nz/tauranga-campus
The design concept highlights the facilities that will be built to create flexible, modern undergraduate and postgraduate teaching. Features include customisable teaching spaces, a 200-seat lecture theatre, a multi-function space, computer labs, and common areas for studying and socialising.
Architecture firm Jasmax, produced the design, with project management by Greenstone Group.
The University of Waikato leads the development of the CBD campus on behalf of the Tertiary Education Partnership. The new facility will work closely with Waiariki Bay of Plenty Polytechnic's Bongard Centre on Cameron Road, bringing closer the vision of a tertiary precinct in the Tauranga CBD.