Of course, when the cars are the size of shoeboxes, it's alright to give the kids a go.
The race day was one of the Tauranga Indoor Radio Control Car Club's monthly points meetings at the Mount Sports Centre, in which members come along and race in different classes.
Club secretary Steve Thacker says they race for points throughout the year, 'much like Formula One'.
"You get so many points for first, second, and third. At the end of the year, whoever has the most points is the champion of their class."
They race for points every month, except December and January, when they take time just to relax and enjoy themselves.
The club has just had its anniversary, and Steve is proud of how popular the recreational sport is becoming in Tauranga.
"We've got 47 members, which is an awesome amount, considering we only started two years ago with five or six members. It's grown dramatically."
He says there are a range of ages, from the very young up to members in their 60s. There are also a range of experience levels, from members who have been racing 20 years, to those who have only been doing it for two weeks.
"It's the cheapest form of motorsport," he adds.
Safer, too, no doubt. And just as fun as the real thing.
Find out more at http://www.tirccc.co.nz/about-us.html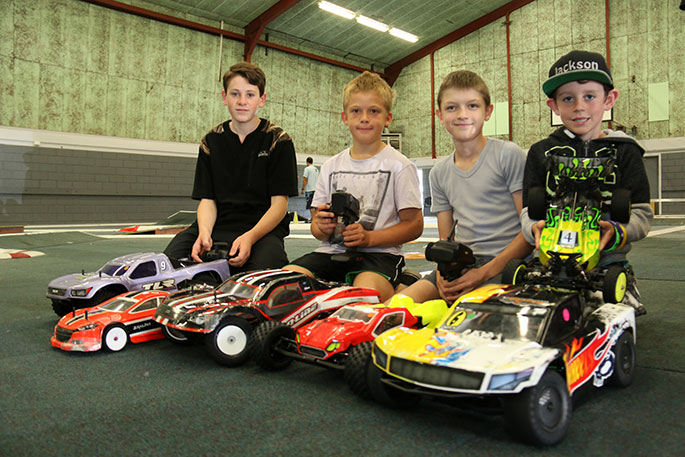 Aaron Beetson, 15, Hamish McKinnon, 10, Brodie Cresswell, 10, and Jackson Coombes, 6.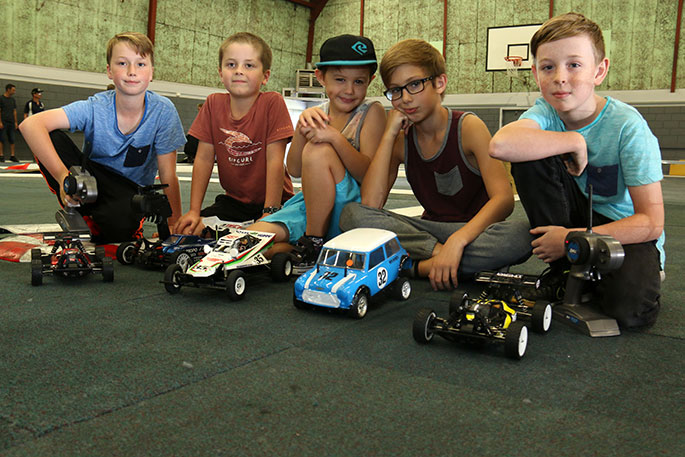 Luke Hall, 12, Ryan Fletcher, 7, Kevin Coker, 7, William Coker, 9, and Zach Hall, 11.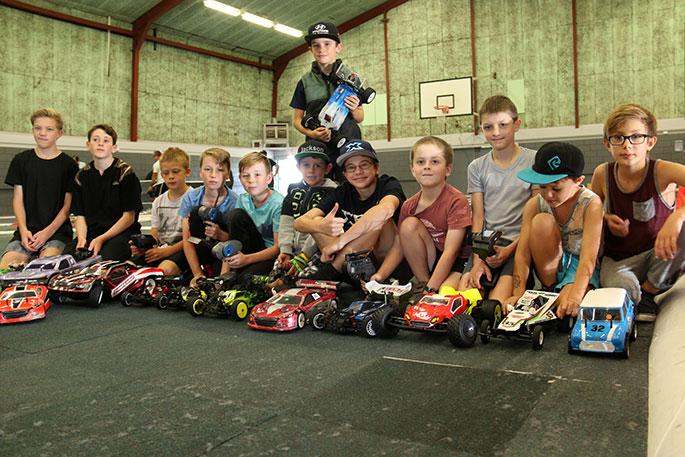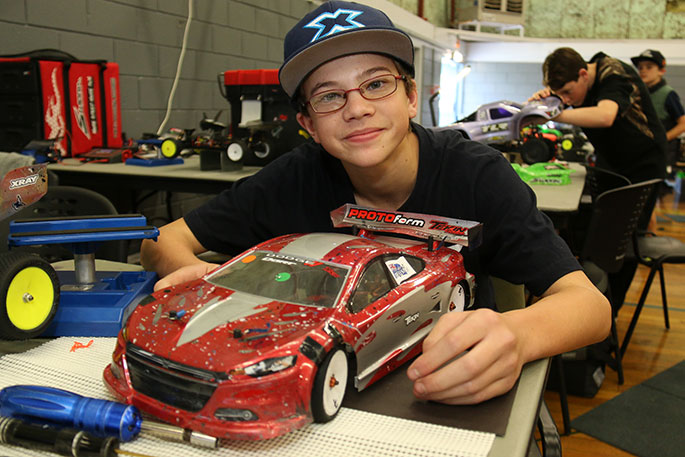 James Deelstra, 16, with his stock touring car.