It's the smiles on the faces of four-year-olds Kaleb Carter of Welcome Bay and Elli Gandras-Dudding of Auckland which say it all.
Both have mobility issues caused by cerebral palsy, which makes it hard for Kaleb and Elli to get out and explore the world around them like other children their age – but not anymore.
The two were each given a brand-spanking new electric car during a very special handover ceremony at Coombes Johnston BMW Tauranga this morning.

A total of three Tauranga children with mobility issues took home the electric cars which were donated by BMW New Zealand to non-profit-organisation GoBabyGo

The electric cars cost about $1,500 each and can either be controlled by the children using their feet, hands and head, or remotely by parents, and are based on BMW's X6 and Z4 models.

It's safe to say after today, Kaleb and Elli will definitely be "the cool kids on the block".

Karyn Carter says her son Kaleb has spastic quadriplegia cerebral palsy, which affects all of his limbs and he requires support with moving, feeding, sitting, and the like.

"He'll always need someone with him 24/7 really," explains Karyn, "and when he sees other kids outside playing on their bikes Kaleb wants to be a part of that.

"Now he can be. This car is so awesome and it's so nice that he's now got something he can hop into and have fun in."

GoBabyGo was developed by an American paediatric researcher in 2006 who saw the benefits of using vehicles to foster socialisation. It was introduced in New Zealand in late 2014.

The vehicles also provide therapeutic benefits for young children, through stimulating motor skills to activate motion in the vehicle.

To date a total of 10 out of 30 cars have been presented to children with mobility issues right around the country.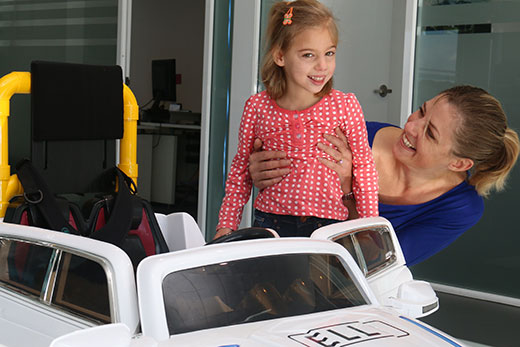 Four-year-old Elli and her mother Debra Gandras-Dudding drove down from Auckland specifically for today's handing over ceremony.


A very pleased GoBabyGo CEO Gilli Sinclair says seeing the joy on the faces of children and their families was the best part about her job.

"It's a wonderful thing and I'm really excited for these kids and their families," says Gilli. "The cars offer excitement, they're really funky and also have a lot of therapeutic benefits for the children.

"The kids have a lot of fun when they're out talking and playing with other kids, and they're socialising and engaging with the world around him."

Gilli has nothing but high praise for BMW New Zealand, saying they're generosity and support for GoBabyGo since its inception last year was nothing short of phenomenal.

She also thanked the team at Coombes Johnston BMW Tauranga, who will keep in contact with the families and modify the vehicle as the children grow and their needs develop.

Gilli says: "GoBabyGo is also looking for more volunteers to help us and more families whose children could benefit from one of these electric cars."

For more information about GoBabyGo plus links to their Facebook and Givealittle pages visit: www.gobabygo.org.nz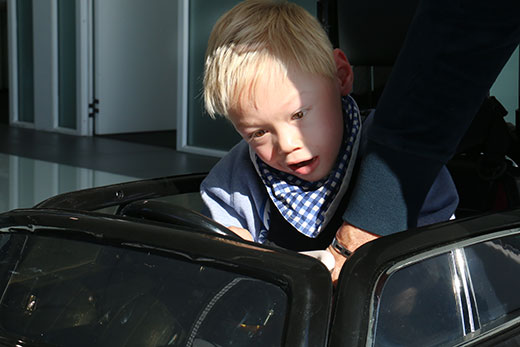 Four-year-old Kaleb Carter of Welcome Bay.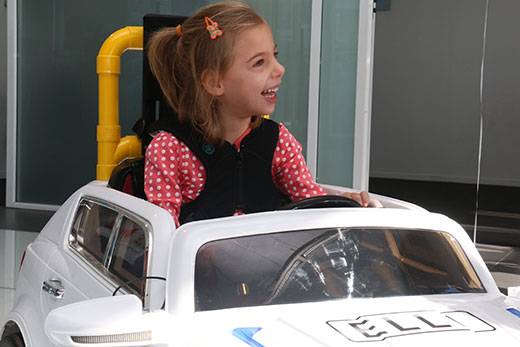 Four-year-old Elli Gandras-Dudding of Auckland.