There is a significant queue of traffic on State Highway 29 through the Kaimai ranges with the road closed there following a crash which involved two trucks and two cars.
The incident occurred just before 9am on the Matamata side of the summit.

The scene near the summit of State Highway 29 in the Kaimai ranges on Tuesday morning.
One of the trucks involved is a tanker and the other is a truck and trailer unit. The truck carrying the trailer has rolled onto its side, although the trailer has remained upright.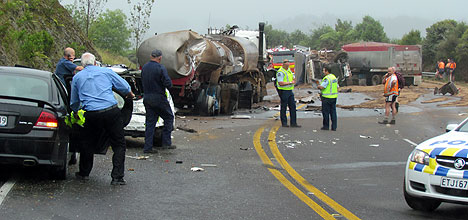 The tanker has sustained moderate damage and the two cars have sustained significant damage.
Despite the considerable scope of this crash, preliminary reports indicate no-one has sustained serious injury.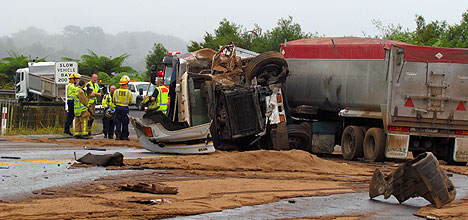 State Highway 29 is reopened. Read more here.