The need for a comprehensive heritage strategy has emerged for Tauranga and the western Bay of Plenty – a region steeped in cultural heritage and historical significance for Māori and European alike.
Research by Taonga Tū Heritage Bay of Plenty, which facilitated the introduction of the 'Historic Tauranga Footprints on Te Papa' map and guide in 2022, has highlighted an urgent need for a workable independent community heritage strategy that connects our heritage to each other and to our communities, says trust spokesperson Bruce Farthing.
The Western Bay of Plenty Heritage Strategy aims to action a western BOP Heritage Month in October 2024 to connect some of the thousands of heritage and archaeological sites between Waihi Beach and Otamarakau.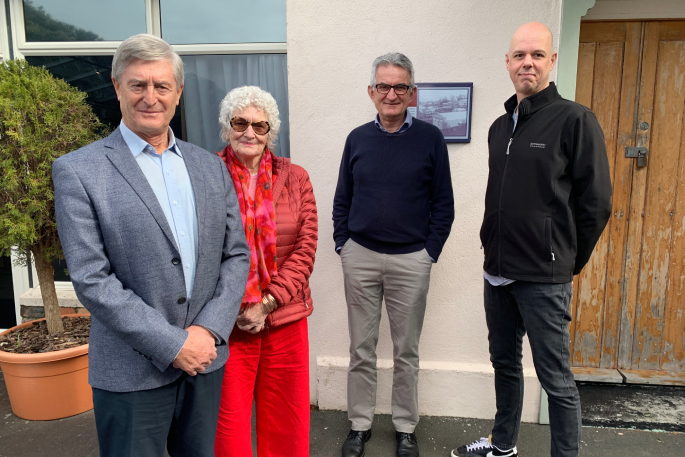 Taonga Tū Heritage BOP chair Bruce Farthing, with trustees Binnie Brown and Stan Gregec, and Heritage NZ Lower Northern Area Manager Ben Pick. Photo: Rosalie Liddle Crawford.
To launch the strategy, Taonga Tū Heritage BOP recently hosted a meeting with heritage group participants from across the region.
Together, participants represent heritage organisations, trusts, archaeological sites, maraes, wildlife projects, historic places, heritage books, history education for schools, environmental heritage, maps and storytelling.
The groups and individuals had been previously canvassed to get a clear idea of how the heritage sector is viewed, and how they'd like to see it unfold in future.
The unanimous feedback at the launch was for a western BOP Heritage Month and to expand the Footprints series.
The historic heritage sector is a powerful stand-alone sector in its own right, says Bruce.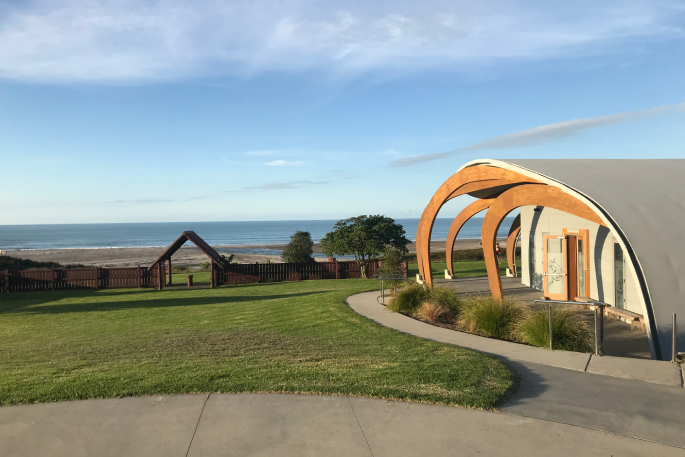 Otamarakau Marae. Photo: Rosalie Liddle Crawford.
"However, it is often confused with, and overwhelmed by, the creative industries sector – and so [it] needs a sector in its own right with its own voice. The heritage sector has many excellent programmes, but they operate in isolation of each other, which is giving a fragmented heritage journey across the western BOP.
"The proposed heritage month will go a long way to connecting the heritage journey for locals, our schools and our visitors."
Heritage NZ Lower Northern area manager Ben Pick who has also been involved in developing the strategy says part of the core work of HNZ is identifying and preserving heritage.
"There hasn't been a region-wide meaningful strategy that the heritage organisations have felt connected to. From working together, we've formed a good working relationship with local groups," says Ben.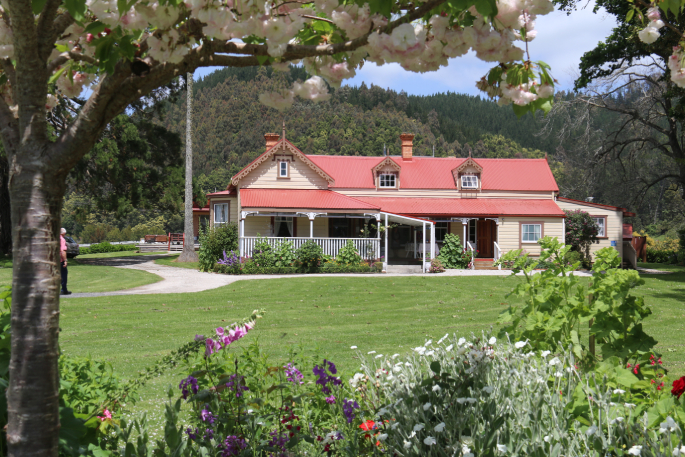 Athenree Homestead. Photo: Rosalie Liddle Crawford.
Next steps in the strategy are to offer a more connected heritage, which includes actioning the inaugural biennial Heritage Month, extending the Footprints series into the western BOP, developing a biannual heritage newsletter, and developing a more robust and connected digital platform.
The western Bay of Plenty strategy document (pdf) is here
Click here for the Footprints on Te Papa guide and map.
To learn more about the heritage strategy, go to www.taongatauranga.net