The Tauranga Astronomical Society is looking forward to hosting a Matariki event early on Friday morning.
Weather permitting, the organisation's observatory at Fergusson Park, Matua will be open from 5am on Friday, June 24, for the rising of Matariki and the "Parade of the Planets".
President David Greig says all of the visible planets will be in the morning sky and visible - weather permitting - before sunrise.
"Saturn will be highest in the sky, followed by Jupiter, Mars, the waning Crescent Moon – at 24 per cent, Venus, Matariki and then Mercury, before the Sun rises at 7.30am."
Matariki will rise from 5.10am and will be level with the top of Mauao by around 5.30am.
"The best view of Matariki should be around 6am – 6.30am," says David.
"Weather permitting, we will have a number of telescopes set up for viewing the planets and the crescent Moon, which will all be high in the sky and well placed for viewing from 5am onward."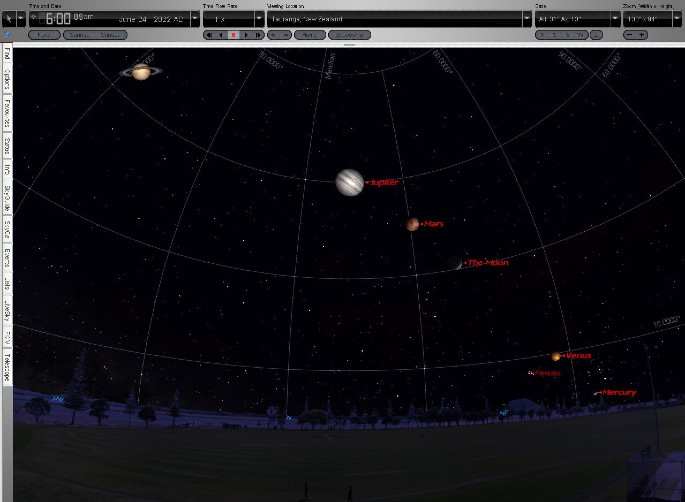 A preview of the Rising of Matariki / Pleiades and the "Parade of the Planets" on the morning of Friday 24th June. This image shows the view from the Tauranga Observatory at Fergusson Park, Matua, looking toward Mauao. Image: Dave Greig.
David says the observatory will only be open if the sky is clear enough for viewing Matariki rising and the planets.
"We will post an update on our Facebook page from around 4am. If the gate to Fergusson Park on Tilby Drive is closed, it will mean we are not there and it's not open."
The Tauranga Astronomical Society holds its meetings at the Tauranga Observatory in Matua. Photo: Bruce Barnard.
Viewing of Matariki is free to everyone.
"We would however gratefully welcome a koha or donation for viewing the planets and the Moon through our telescopes. This helps to support the running of our observatory. We do not have EFTPOS facilities, so cash only please."
The Tauranga Astronomical Society require that everyone wear facemasks when around the telescopes and around the club's volunteers.
"Please note that facemasks are required as a condition of entry to our indoor observatory, the hall and other indoor facilities. Because the observatory is not an "essential service", we do not accept exemptions," says David.
He also requests that people do not use white-light torches around the telescopes or people viewing the sky as this affects night vision.
"Red-light torches or torches with red filters fitted are okay."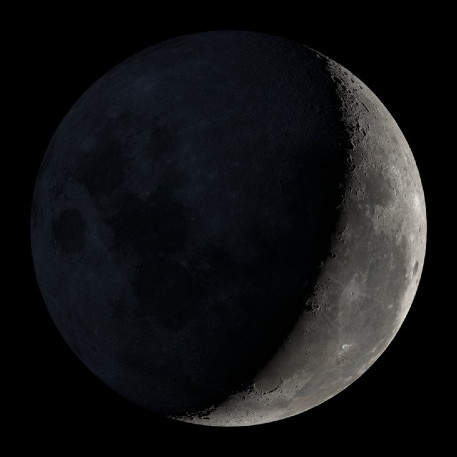 The waning crescent Moon as it will appear on the morning of Friday June 24. Image: Dave Greig.
The club's regular meetings are held at 7.30pm on the second and fourth Tuesday of each month from February to November. Admission is $5 for visitors and free for members. School age children are free.
Mānawatia a Matariki