The only thing I've got to say this week about the Port of Tauranga 59th National Jazz Festival is a reminder.
Here's that reminder: there are still tickets available for concerts at Baycourt; there is music off the main street of Mount Maunganui all day Friday; the programme for the weekend's CBD Downtown Carnival is online.
With that I'll step back and leave it to y'all. The place to find info is: www.jazz.org.nz.
Regarding the Downtown Carnival, there are 16 final venues confirmed for Saturday and Sunday, roughly running midday to 6pm. Some start a little later, some finish a little earlier, it's all in the programme. There are also more bands than touted last week: it really is a very impressive line-up, especially since it's pretty much free to attend (though I'm assuming venues would like you to eat and drink!).
Go have a look – it's all there and now pretty much set and in the lap of the gods. Will it be too quiet? Will everyone leave Tauranga on holiday? Will it be too busy? Will everyone come to Tauranga on holiday? Will it be a logistical nightmare? Will it be so good that this becomes the norm? Will a small plane fly over The Strand dropping $50 notes? Is there any point in asking these rhetorical questions? Time will tell...
All I'd say is this. A plethora of top class musicians are coming to town. Sure, many of them play jazz, but many are also play blues, swing, funk, Afro-beat, soul and much more. If you have written off the festival because you "don't like jazz", think again. Much of it is free – if you have any love of music and don't check out at least something then you really are missing a golden opportunity.
Recordings
On to recorded music... Perhaps it's just the time of the season but I have a number of local releases ready for review.
First up is a new single from virtuoso guitarist Sean Bodley. 'Evergreen' is now on Spotify, YouTube and the usual places and it's great! It opens with acoustic guitar then kicks in with tasty melodic harmony electrics that build through a series of cool guitar tones and sounds into a quite frenzied climax. I would urge guitarists to check it out.
Sean says it was recorded in his usual manner, which is to say doing everything himself: guitars, bass, keyboards, strings, drum programming, the works. He also mixed and mastered it (using Ozone 9 for us geeks out there!).
Sean is following the same template as he did last year: aiming to create eight to 10 songs and then release them all on the same album in December. The music will be any style or idea that takes his fancy and as the previous upbeat horn-inflected single 'Five Alarm Funk' shows, there is plenty of variety already. Last year's tracks were released on January's album 'Past - Present - Future: Volume One' – which you can also listen to online – so these new singles will eventually end up on Volume Two.
New albums
There are also two albums I'll be sharing with you, one that I'm just catching up with now, the other new.
Dead Simple is an alternative trio based in Tauranga who boast a little history. They launched their debut, 'Backchat', a little earlier this year in what I believe was a joint album launch with Shirley Ryder. Somehow it got lost on my radar but since it's now cropped up on digital platforms I will be reviewing it in a couple of weeks' time.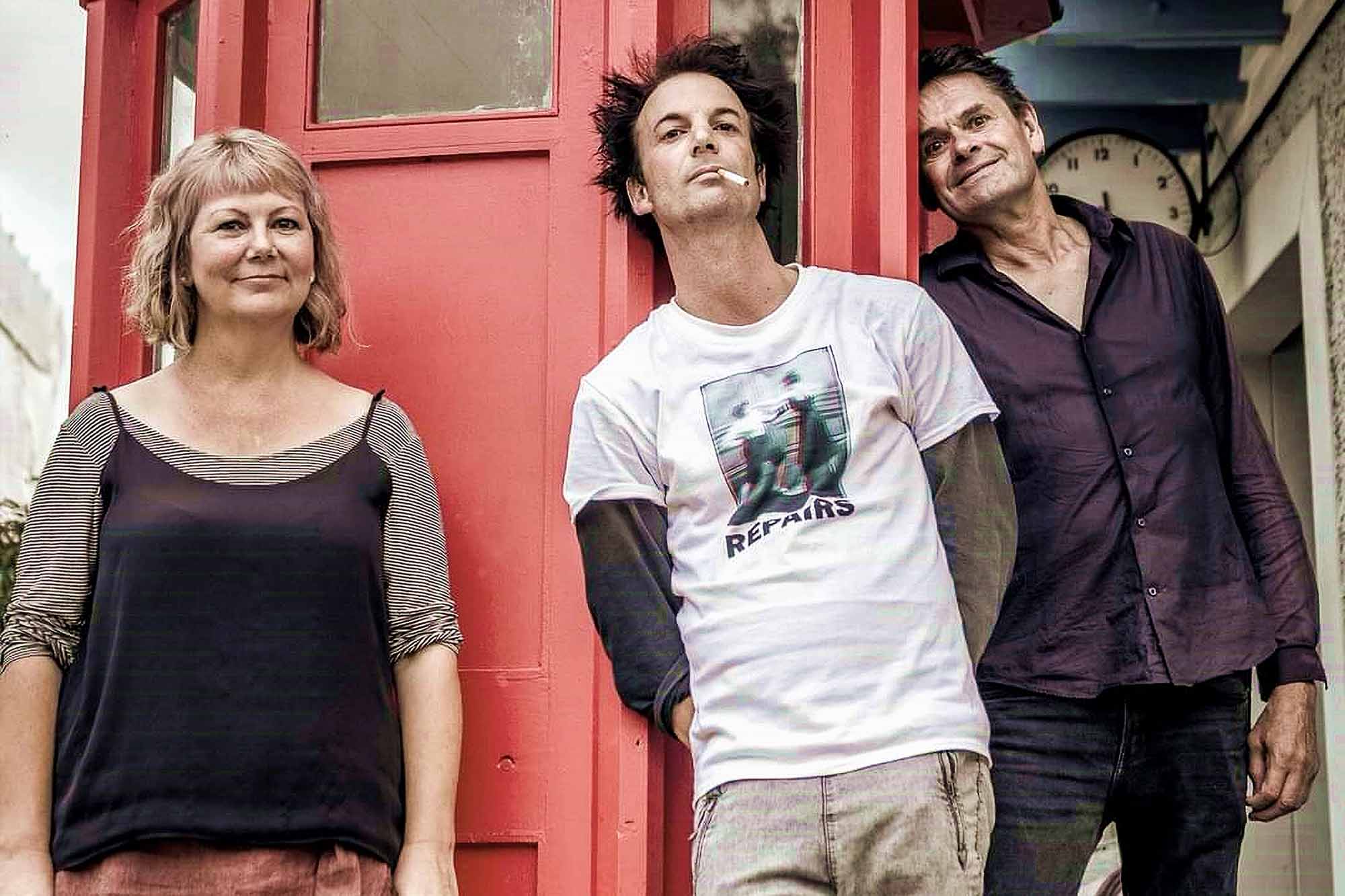 As I mention, the band, or at least their frontman Glen Wilson, has prior form, stretching back to 80s punk band Unrestful Movements. In fact a couple of that band's songs have been rerecorded here, including the anthemic 'Anti-Trend' of which there is a 1983 clip of the band furiously playing on Radio With Pictures. It's lurking on YouTube somewhere.
And next week I'll be looking at local duo Two's Company. They'll be at the Katikati Folk Club on July 8 and also have a new album ready to go.