Forget TikTok, Snapchat and Instagram, dozens of Tauranga teenagers found another application for their mobile devices by volunteering their time to help kiwi conservation efforts.
On the weekend, Tauranga Youth Search and Rescue students spent a day in the bush mapping a key area under the control of the Otanewainuku Kiwi Trust, to enable the Trust to run its operation more safely and effectively.
Wearing bright orange vests, the students put into practice weeks of digital navigation and mapping training, to create a comprehensive picture of pest control trap lines.
Armed with GPS devices and mobile phones, Level 1 and 2 students recorded the location and type of each trap in the area, which Level 3 students then downloaded to ArcGIS, a sophisticated cloud-based mapping tool.
A base camp was set up for the day, with Level 3 students managing the operation and using their radio skills to keep in contact with students out in the field.
YSAR exercise controller Neil Penniston says it was a valuable and successful exercise for both the Trust and the students, who complete a Community Outreach Project each year as part of their training.
This year's project was held in conjunction with Zespri, which supports YSAR.
"The students had an awesome day in the bush teaming up with the Kiwi Trust.
"It provided an opportunity to practically apply the last few weeks of classroom sessions spent training on GPS and ArcGIS and, despite the horrendous weather conditions, they did an incredible job and maintained high spirits throughout the day."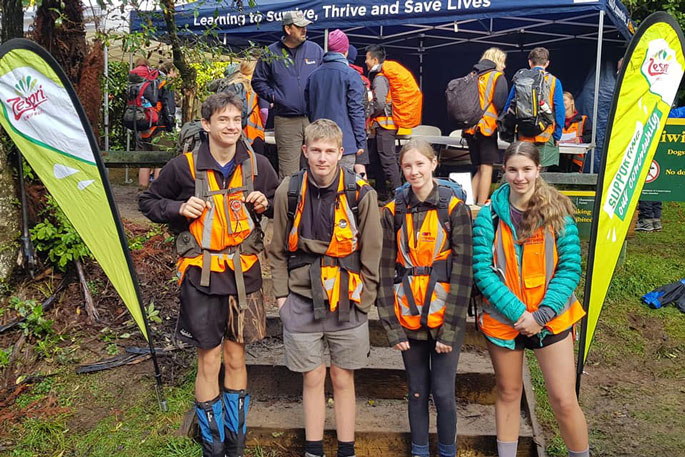 Osca Sandford, Aven McGarva, Beatrice Proverbs and Neisha Bryant.
The Otanewainuku Kiwi Trust is responsible for thousands of pest traps and bait stations, covering more than 1200ha.
There are currently 23 kiwis in the area tagged with transmitters.
David Brown, who is in charge of the Trust's kiwi programme, says while the Trust already has a database of the trap lines, the more accurate mapping information provided by ArcGIS will mean traps can be more easily accessed and maintained.
"Our work to help the kiwis involves a lot of trapping, so we really appreciate the work done by YSAR students.
"Over the last five years we've noticed more young people getting involved, which is great. I think there's an increased environmental awareness, and it's something different to do."
Level 3 student Nina de Lange, 17, who is thinking of joining the police when she leaves school, says she enjoys giving back to the local community.
"The Trust does an amazing job anyway, so hopefully that extra bit of help goes a long way. It's a really cool thing to give up your time for."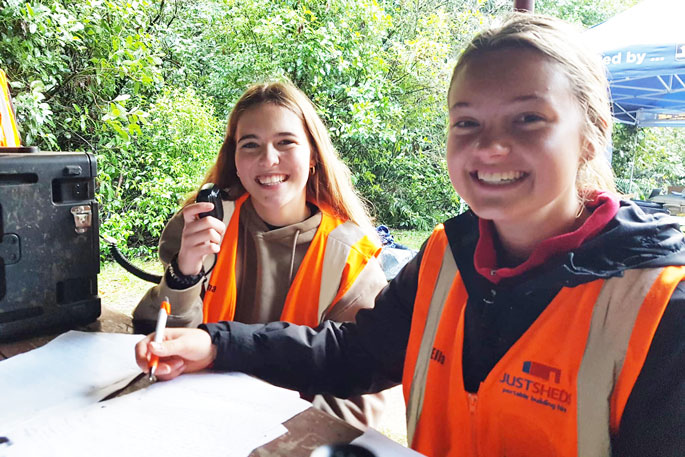 Nina de Lange and Ella Ryan.
Nina found out about YSAR through the Duke of Edinburgh's Hillary Award programme.
"It's a cool organisation to be part of. I really enjoy it, you gain a lot of leadership skills and personal skills. It sets you up well for the future."
Launched in Tauranga in 2008, in response to an ageing search and volunteer base, the three-year YSAR programme teaches students to take care of themselves in difficult outdoor environments and eventually help police and skilled volunteers with official searches.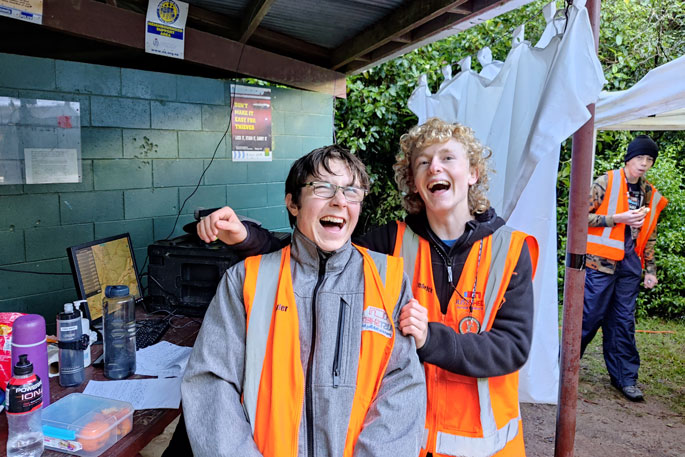 It is open to secondary school students aged 14 and older, and involves weekly lessons and regular outdoor training exercises that focus on survival, rescue and geotechnical data gathering skills.
Applications are open for the 2023 intake.
For more information visit: www.ysar.org.nz