Sometimes you come across a bit of information that you've just got to share.
Because one of life's great pleasures is sharing; be it sharing movies, music or even information. If something brings you pleasure, sharing it brings even more. You're saying: "This brought me pleasure, now I want you to feel that pleasure too".
I'm a bit of an information junkie so if I come across something I didn't previously know – a frequent occurrence – and if it pops my intellectual cork, I immediately look for a musical connection so I've got an excuse to tell y'all.
Sadly, this week no such musical connection exists. But let me tell you about the Hong Kong-Zhuhai-Macau bridge anyway. It only opened in 2018 and what with China's repression of Hong Kong and that ol' pandemic, few of us have seen it in person.
Here are a few details: it's a 55km bridge and tunnel system consisting of three bridges, an undersea tunnel and four artificial islands. Basically, it is all over – or under – water and cost roughly NZ$25 billion. Maintenance is around NZ$45 million a year.
Here's the thing. They're very wary of anything happening on the bridge so the general public aren't allowed on it – you need a special licence. And there are cameras all along the way, checking drivers. And not just any old cameras. These ones detect when you yawn. And if you yawn three times, you are automatically reported to the authorities. True story. Just wanted to share.
Glastonbury
Meanwhile, music is returning around the world and England's famous Glastonbury Festival, after two years of being cancelled, has announced a mouth-watering line-up. If I could take a plane anywhere to a festival…
There are two 80-year olds on the bill, a certain Mr McCartney and Herbie Hancock, and a couple in their late-70s, Tony Christie and Diana Ross. Playing a prestigious slot between Ross and Kendrick Lamar is Lorde.
There's also Ziggy Marley, the Libertines, Billie Eilish, Sam Fender, Robert Plant & Alison Krauss, Wolf Alice, Noel Gallagher's High Flying Birds, Haim, AJ Tracey, Elbow, Foals, St Vincent, Supergrass, Pet Shop Boys, Fontaines DC, Kacey Musgraves, Years & Years, Primal Scream, Sugababes, Suzanne Vega, Richard Thompson, the Waterboys, Paul Heaton & Jacqui Abbott – and literally dozens and dozens more. And that's not mentioning the hundred or so DJs including Calvin Harris and Fatboy Slim.
And, closer to home there are local pleasures to enjoy.
Katikati
The Katikati Folk Club is back in full swing and on Friday, June 10, will be hosting Auckland's irrepressible Jews Brothers Band at the Arts Junction in Katikati. I hope these guys need little introduction because I don't have the space to explain their good-natured ebullient take on traditional Klezmer tunes and their own songs of a similar style.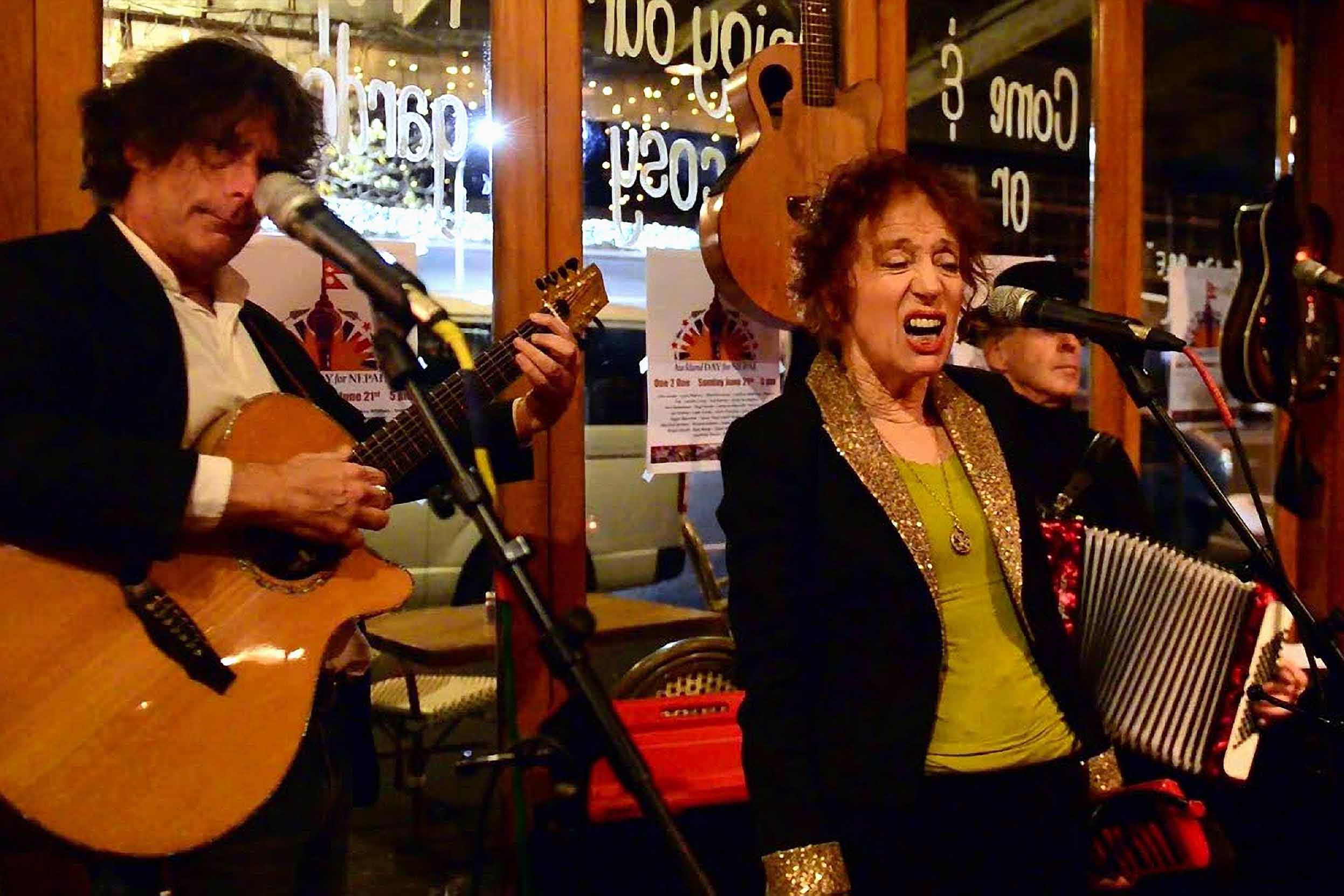 They are a bunch of fun, and all the better for featuring the likes of virtuoso guitarist Nigel Gavin in their five-piece line-up. Doors open at 7pm and tickets are $20 (members) or $25 (non-members). It's door sales only, with seats limited to 100, so it's recommended you arrive early.
Looking to later in the year, a couple of gigs at Totara Street have popped up on the radar: firstly Fur Patrol is having another crack at touring after several Covid-cancellations. They're at Totara Street on August 19 supported by Wellington trio Soft Plastics, which includes ex-Tauranga musician Sophie Scott-Maunde – once taught music by Matt Bodman and a Play It Strange finalist in 2009. The band's latest video, for the song 'Day Job' recently arrived on YouTube. We'll connect with Sophie a little closer to the time.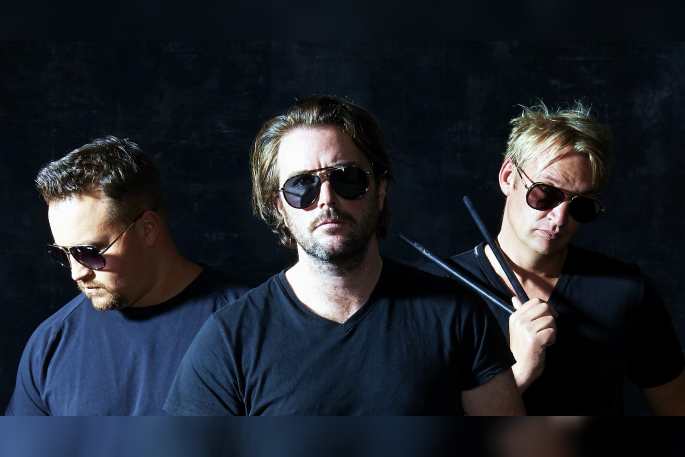 Capital Theatre.
And Auckland metal trio Capital Theatre is also booked in at Totara Street. Their new album 'A Hero's Journey' drops on June 24 and they'll be hitting the Mount on July 29. They do seem very popular online, with their latest single 'Delicately Poised' apparently being streamed more than 12 million times.
Like all online statistics, whether that is real or represents an obscure call centre somewhere in Northern India is anyone's guess but, if it is, it probably means they made around $50 on Spotify.