The ongoing fight for tsunami sirens in Mount Maunganui and Pāpāmoa has been lost with funding being pulled.
Tauranga City Council commissioners voted to decline funding the sirens at a council meeting on Tuesday. Instead it will continue to invest in education and awareness about tsunami preparedness.
Sirens have been talked about for the coastal suburbs since 2005 and despite a test in 2006 nothing concrete occurred.
The council approved a budget for the sirens in 2019 and finished public engagement about them in April, as part of the annual plan and long-term plan consultation.
People were asked whether the council should continue to invest in tsunami education, awareness and supporting more isolated or vulnerable community members, option one. Or option two was to implement a tsunami siren project at a cost of $3.9 million with ongoing costs of $209,000 per annum.
Council received 626 submissions, of these, 493 submissions were in favour of continued investment and 133 submissions were in favour installing sirens. An additional 554 submissions were received that did not respond to the question about tsunami preparedness.
Comments from those in support of option one included sirens are ineffective and not reliable in real disasters, education is the key to survival and phones and social media provide sufficient means to get the message out.
Those in favour of sirens' feedback was, investment in education has not appeared to be effective so far, sirens will reach everyone and some of the community don't have phone capable of receiving the emergency mobile alert.
One of the reasons council staff recommended not funding sirens was international evidence showed that the risks associated with community reliance on a siren to know when to evacuate can be more dangerous than no siren.
Emergency Management Bay of Plenty supports this information.
Emergency Management Bay of Plenty director Clinton Naude previously told Local Democracy Reporting that sirens are known to cause complacency which undermines the natural warning.
Sirens can also be damaged by an earthquake and may not be activated in time for a tsunami, said Naude.
In the meeting council general manager of regulatory and compliance Barbara Dempsey said sirens were "scientifically not the best option".
"We've got lots of examples overseas, where they have let people down and we would not like to think that people are relying on sirens to evacuate," she said.
Dempsey said there are some "really good" national warning systems, but the best warning is the natural warning system. Which is, if people feel an earthquake that is long or strong they should evacuate.
Current warning systems include the Emergency Mobile Alert (EMA), Red Cross Hazards App, radio and television, social media, and word of mouth.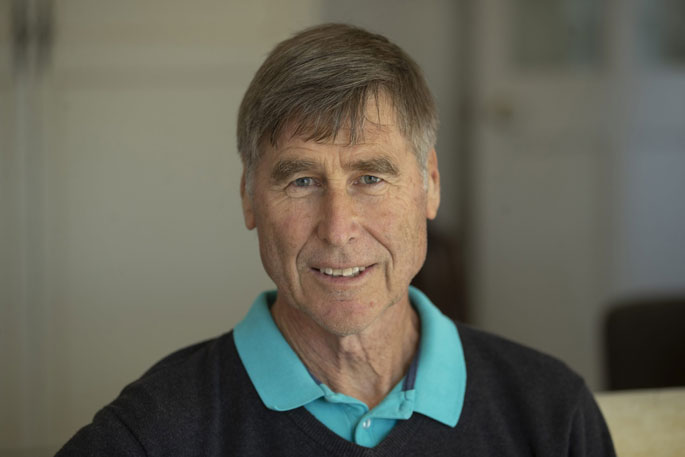 Pāpāmoa Residents and Ratepayers Association president Philip Brown. Photo: John Borren/SunLive.
The Pāpāmoa Residents and Ratepayers Association has long advocated for the sirens and held their own tests in 2012 with temporary sirens.
After the meeting association president Philip Brown told Local Democracy Reporting sirens are an effective secondary warning tool but there were "no easy escape routes to higher ground from Pāpāmoa".
"All roads run parallel to the coast and do not go inland to higher ground," he said.
"We can feel the tremor, and we know the wave may be coming but there are no easy escape routes to higher ground from Pāpāmoa"
Brown claimed: "Council staff with a premediated outcome have rejected tsunami Sirens by quoting negative overseas experiences.
"Let's hear about this, just saying so is not enough. Equally there will have been many positive experiences, let's hear about them also."
"Sirens will always work in conjunction with the national tsunami warning alert system," he said.
"Local tsunami sirens and sufficient escape routes are the local solution."
During the meeting commission chair Anne Tolley said she would like to see "check your neighbour" added to the council's tsunami messaging
"There will be some people who don't have a phone, who don't hear it [the EMA] for one reason or another," she said.
"That just shows that if you are relying on being told to go, it could be too late, particularly if you're in a low lying area."
Dempsey said verbal conversations with the community, especially the older community, focus on checking your neighbour but they would formalise that message on the website and in written material.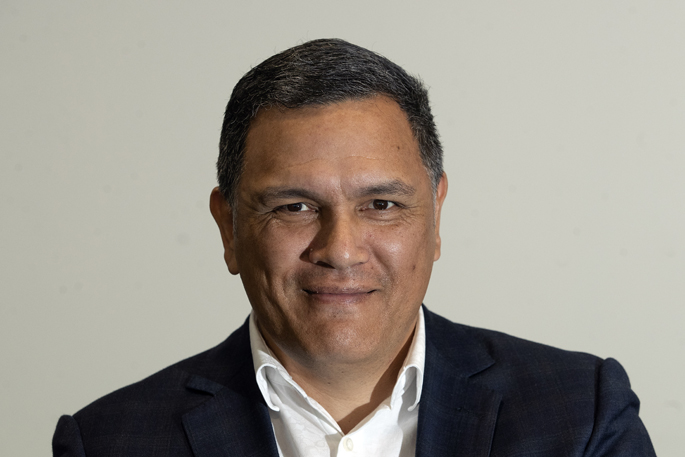 Commissioner Shadrach Rolleston. Photo: John Borren/SunLive.
Commissioner Shadrach Rolleston was in support of continued education and agreed with Tolley.
"We do need that ongoing campaign to ensure our community are well aware of how to respond and how to react when situations like this occur," he said.
"Thinking about those that are around you, so whether you're at work or at home or out and about, to be considering and thinking about others and how we respond to ensure that we're safe but also the people around us."
Council started a tsunami awareness project in 2021 which educated the community on their own role in preparing for, responding to, and surviving a tsunami.
The aim of the project was to work with the community to minimise the risk to life from tsunami through education, planning and a high level of awareness. It reached 548,523 people, according to staff's report to council.
Council staff will report back to the commissioners about the plan for the ongoing education programme within the next two months.
Public Interest Journalism funded through NZ On Air.