And we're off! Yes, New Zealand Music Month is up and running…
So, as promised, I'll be looking at a few upcoming shows this week as it looks like next weekend is peak gigging time for the month.
And where else to start but at The Jam Factory? The rise of the Jam Factory as a venue during the past couple of years has been very impressive and would be even more so if there was a venue available twice the size, such as Katikati's Arts Junction.
The Jam Factory at the Historic Village doesn't hold a lot of people – around 60 if you are inside – which is both its great strength and weakness. It is a fantastic-looking space with fine acoustics and shows there are intimate and everything you would want as an audience member. The only reservation for performers is that limit of around 60.
But this does make it perfect for slightly more esoteric and smaller outfits and it has become the first port of call for everything from jazz acts to folk singers to unusual ethnic convergences – and, of course, for bands just starting out, looking to grow an audience.
Next week and weekend there is a typically heavy schedule that shows off the diverse range of musicians who visit the place. Let's have a look…
Midwave Breaks
Next Thursday, May 19, sees the first live show by a new local band. Well not that new. They've been making music for more than a year but the dirty Covid has prevented rock duo Midwave Breaks from playing live. Now they're debuting at the Historic Village's Jam Factory before heading up to Auckland for Queen's Birthday weekend.
Midwave Breaks is a two-piece collaboration featuring former Supergroove drummer and West End 'Stomp' performer Paul Russell, and internationally recognised singer-songwriter-guitarist Bruce Conlon. The pair first played together in high school, before co-founding late-1990s alt-rock outfit Eight, who released one album, 'Moving'.
Their music is a modern take on the soundtrack of their youth, evoking hints of Bruce Springsteen and Tom Petty, Chris Cornell and Eddie Vedder. Although it's largely recorded independently at a farmhouse, the radio singles, starting with last year's 'Lemonade Hand Grenade', were mixed in the US by Grammy-winning engineer Mark Needham (The Killers, Imagine Dragons).
Their latest single 'The Other Side', complete with an excellent video, came out February – check out their YouTube channel. Tickets are $20, things start at 7pm with a set from one of Otumoetai College's rock bands.
The following night, Friday, May 20, features some top class folk music from a trans-Tasman duo who I believe were originally booked in here at the time of the most-recently-cancelled Auckland Folk Festival.
We Mavericks
We Mavericks is a duo comprising a foot-stomping Kiwi girl singing and an Australian country boy playing the guitar. Lindsay Martin and Victoria Vigenser rove from soulful Americana to Celtic sounds and were nominated 'Best Folk Artist' in the 2022 Aotearoa NZ Music Awards. Meanwhile, across the Tasman, they were nominated at the Australian Folk Music Awards last year and were recipients of the 2020 Troubadour Foundation Award.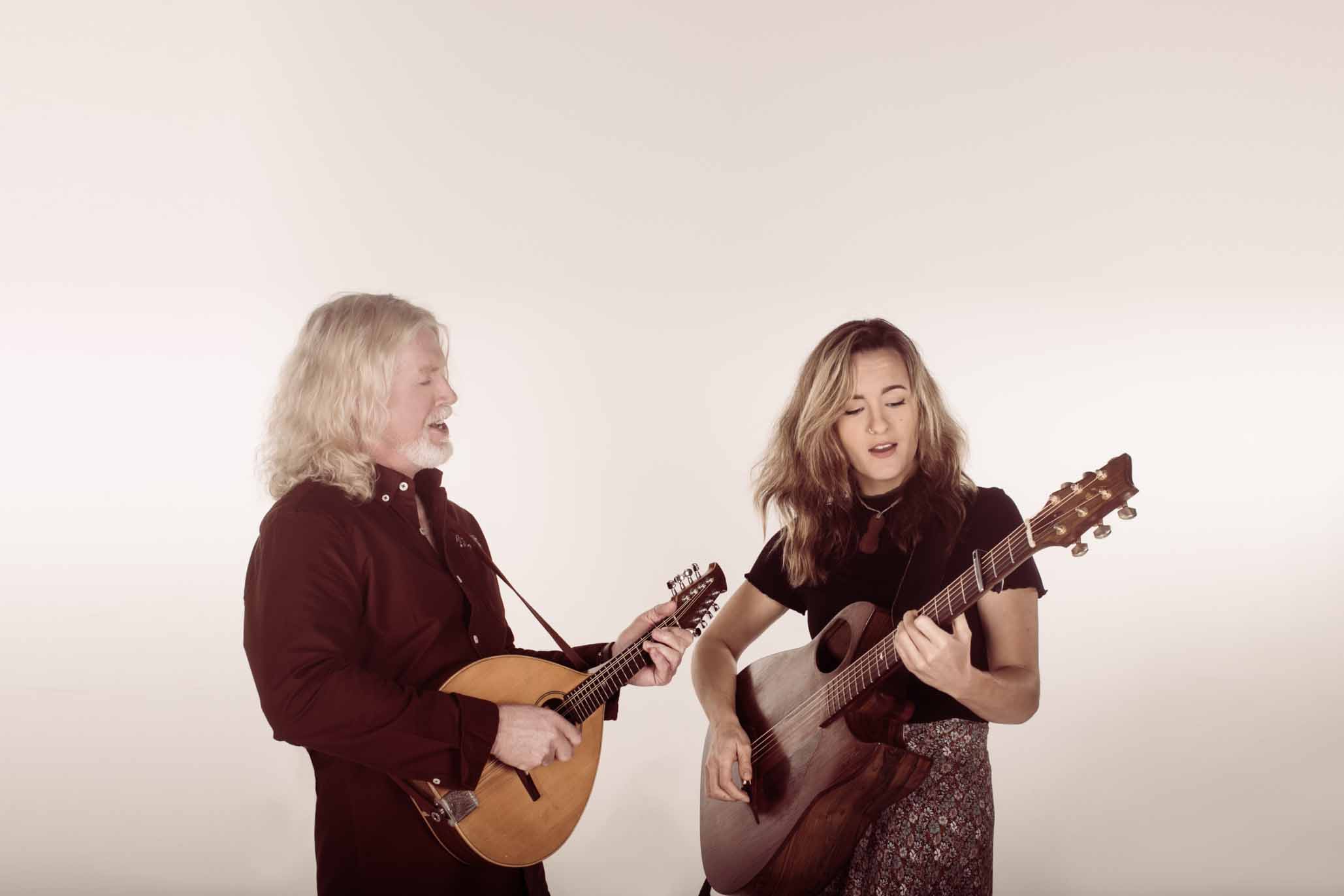 We Mavericks. Photo: Supplied.
Their debut album 'Grief's a Gardener' is out now; you can check it out online. Tickets: $20; music begins 7pm.
But wait – as they say – there's more. On Saturday, May 21, Taranaki band Trip Change is visiting. They promise a unique combination of soul, jazz, psychedelic, ska, reggae and rock music, along with deep bass rhythms and arrangements which take the listener on an eclectic journey through soulful soundscapes. A debut album 'Lies & Lullabies' is out for NZ Music Month. Tickets $30; music starts 7pm.
Then on Sunday, May 22, there are musicians galore on display. The Jam Factory hosts the latest 'Bootleg Revue' at 4pm. These have become an almost monthly event as a "collective of New Zealand singers, songwriters, musicians and gadabouts" gather, mainly from Rotorua and Tauranga, and create a sort of variety show. There seems to be an ever-changing roster of front-people and musicians and a lot of fun is had by all. Tickets are $20.