Prolific local singer Shirley Ryder has been at it again: she has a new album and it is ready for release during NZ Music Month.
This will be her fifth set of original songs and each has individual sounds and themes. Last year's 'Close To Midnight' was a faith-based collection that lyrically tackled the Bible; prior to that was a narrative concept album about the dangers of the music biz, 'Lucy Star – Slave To The Industry'.
Before that were two albums under the band name The Shirleybyrds, which saw her collaborating with singer Graeme Hardaker; and the new album, 'Leopards & Wolves' – which will be available on CD with artwork from Bruce Aitken as well as through the usual digital platforms – is something of a collaboration too, credited as 'Shirley Ryder with Janne Guitargirl'.
It's a stripped back intimate affair, Shirley singing live with acoustic guitar backing (and very occasional piano), some songs augmented by second acoustic, backing vocals and rudimentary harmonica from Janne and bass from Shane Davies, at whose Soundtree Productions studio this was made.
Some singers have distinct voices that can polarise people. With Shirley I think a little of Kate Bush and the way her slightly child-like voice can divide listeners. That is certainly apparent on the first song, the jaunty title track for which there is a video online.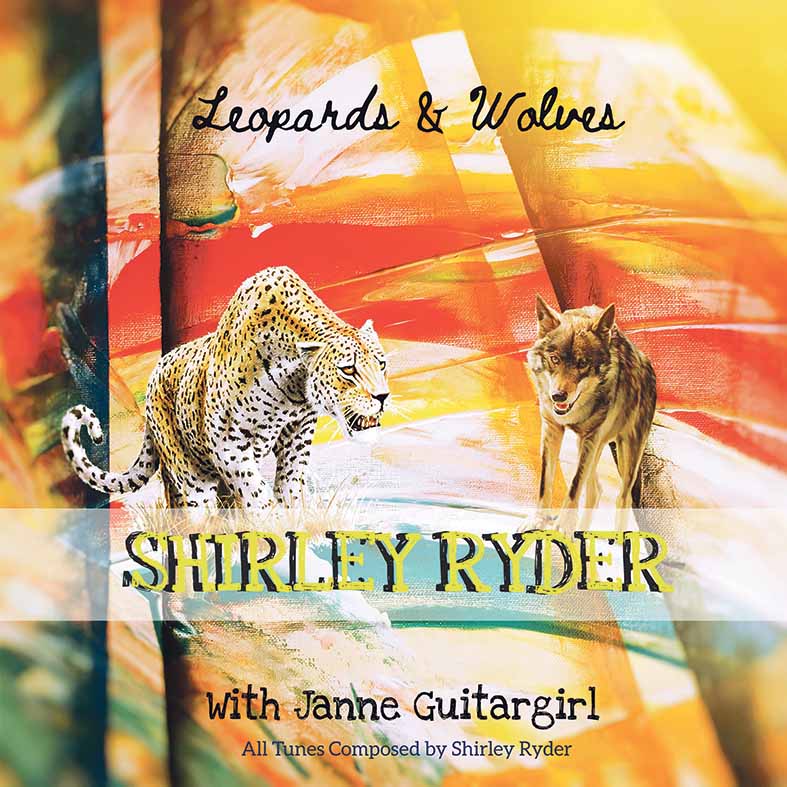 Seventeen
Shirley's great strength is catchy melodies and there are a bunch of them here, 17 songs in all, or 16 in fact, since the album closes with a piano reprise of the song 'Free', co-written with Deane Sutherland of Satellite Spies. Line up the second song, 'Letter To My Boy', written for her son Scott, to get a feel for things – strumming acoustic, uplifting melody, some light percussion, basic harmonica functioning as a sort of horn section and female harmonies.
Much of the album is based around family, with both son and daughter getting specific songs. There are relationship songs and songs Shirley describes as being about "women's issues". Oddly, after previous "full band" outings this sounds almost like a sneak listen to someone's demos, giving things a very personal feel.
There's a new video planned for release on May 1 and there'll be a couple of launch shows, with support from local original band Dead Simple. Both launches – on May 7 in Te Puke and May 21 in Tauranga – are at secret locations. Contact Shirley at: shirleyjoyryder@gmail.com for details and $10 tickets.
Midge Marsden
And since it's heading in our direction at definite speed, whenever there's a bit of free space between now and Matariki I'll check out acts from the upcoming Port of Tauranga National Jazz Festival.
I guess there's the possibility that being later in the year there might not be the same influx of visitors, and the organisers have certainly taken this into account by presenting an inclusive and mainstream series of concerts. In a city like Auckland you can gather a hardcore audience of jazzheads for something obscure and challenging; Taurangans tend to lean towards "something they know" and the programming understands this.
So the festival's blues concert for the year will feature Midge Marsden, who if memory serves was also responsible for the last blues concert at the festival. And if that sounds like a criticism then it is certainly not intended. Midge doesn't play as much these days as he used to, so any opportunity to see him should be grabbed immediately.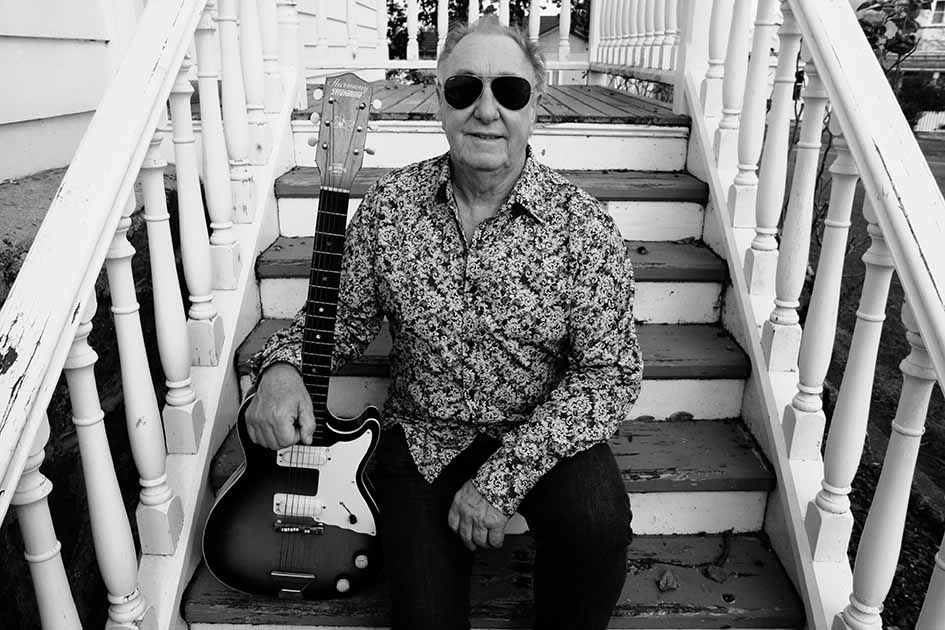 Midge Marsden
As festival director Marc Anderson says: "Midge Marsden is the ultimate act when it comes to a dynamic night of Rhythm & Blues".
I agree 100 per cent. It still blows me away that (a few years back now) Midge was named Entertainer of The Year. And as someone who loves blues I'm inordinately pleased that a blues musician such as Midge is a member of the New Zealand Order of Merit (2006). But, most of all – what Marc said. Midge is great live. Just great. Everyone should take the chance to see him and on June 22 you can: tickets are available now.