Is it too early to get nostalgic for CDs? I must confess to being slightly baffled by still-flourishing vinyl revival. What is it people hear in vinyl?
"The sound quality is better" I've heard said. Which is odd because many people saying that are listening on sub-$200 cheapie record players they bought in the past couple of years. How do they even know?
"It's because it's analogue – it sounds warmer". Well, there's a problem with that. The playing of the vinyl may be analogue but pretty much every record you buy today is digital up till the point it becomes vinyl. It's recorded digitally, mixed digitally, mastered digitally, and if it happens to be one of those rare things actually recorded to analogue tape in the studio it probably went to digital straight after that.
"They look so good because the covers are bigger than CD covers." Yes, and how often exactly do you look at those covers? And, what with the size, they do take up considerably more space: I can't see that record collection fitting into a Tiny House.
David Long
Just this week I was reminded that size isn't everything, when I got 'Ash And Bone', the new David Long CD from Auckland label Rattle. It is, in its own smaller-than-an-LP way, a thing of beauty, a cardboard digipac with a beautifully reproduced matt-printed flower painting from Karl Maughan on the cover. Just touching its smoothness is somehow texturally comforting.
If you don't know David Long it's because he is generally an accompanist in some way, though the breadth of his contributions to the music scene during 30 years is remarkable.
He first got noticed – and, incidentally, first played in Tauranga – as a guitarist, part of the Wellington eighties experimental jazz scene, with such bands as Primitive Art Group, Four Volts and Six Volts. That led to recording with The Front Lawn and subsequently joining Don McGlashan's next band The Muttonbirds. Since then he' dabbled in all sorts…
David has been in demand as a producer, making albums with Fur Patrol, Barry Saunders and Dave Dobbyn. There's been work on film soundtracks, scoring 'The Lovely Bones' for Peter Jackson, 'Beyond The Edge', 'The Luminaries' and more; he has also written for contemporary dance groups and classical ensembles.
The eight tracks here are instrumental but don't sound like a soundtrack. Perhaps call them modern classical chamber music, though with percussion. And a little banjo.
Several tracks are anchored by modernist rhythmic patterns, with scatterings of melody on clarinet, flute and strings. There is an oriental lilt to some of it and the slight appearance of electronic effects. Soaring trumpet occasionally rises out of the rhythms and there is the odd moment of exquisite calm, such as the opening of final track 'Water The Earth' which then unfolds magnificently like a newly-imagined New World Symphony.
'Ash And Bone' is available on CD or online in the usual places.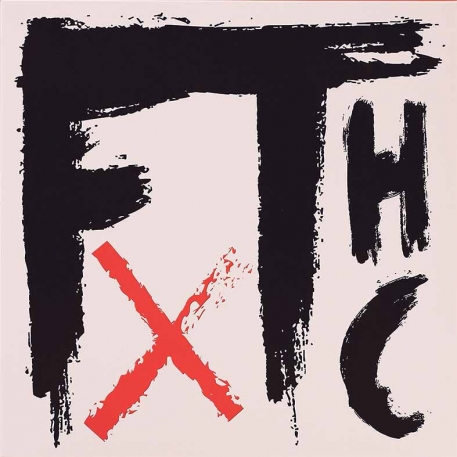 Frank Turner
English singer/songwriter Frank Turner also has a new album out which, for the first time, has risen to the top of the UK charts. That's slightly surprising given it is called 'FTHC' (the HC is for 'Hard Core') and much of it harks back to his early days in post-hardcore band Million Souls and their 2012 revival 'Mongol Horde'. It's pretty thrashy: this is not the more "poppy" sound people discovered on his 2018 album 'Be More Kind', though it settles down as it goes along.
Frank has also decided to bear his soul, something of a regular occurrence. Since last time, his estranged father – subject of a few slightly terse songs over the years – has reappeared and transitioned to a woman, and Frank has reconciled with her. That gets not one but two songs, and it's hard to fault Frank's compassion or honesty.
But I have a nagging disappointment about this album. Where once, through artistry and self-awareness, his songs about personal subjects seemed universal, here they just seem personal. Songs need an extra dimension to connect to a greater consciousness, something he's previously been so good at. He seems less so here.