In a tradition that was started back in 1989, Matahui School pupils continue to learning boating skills.
The school swapped its classrooms for the Omokoroa Domain on Monday for the annual Matahui Boat Day.
A spokesperson for the school says the event was held at the safe and shallow location of Omokoroa Domain and the whole school participates in the day.
The first ever Matahui Boat Day was in 1989 and was the brain-child of former Matahui teacher Brian Miller.
"Brian is an educationalist extraordinaire, a very strong advocate of hands-on learning for
children.
"Today, Boat Day is a very unique experience and an enjoyable family day."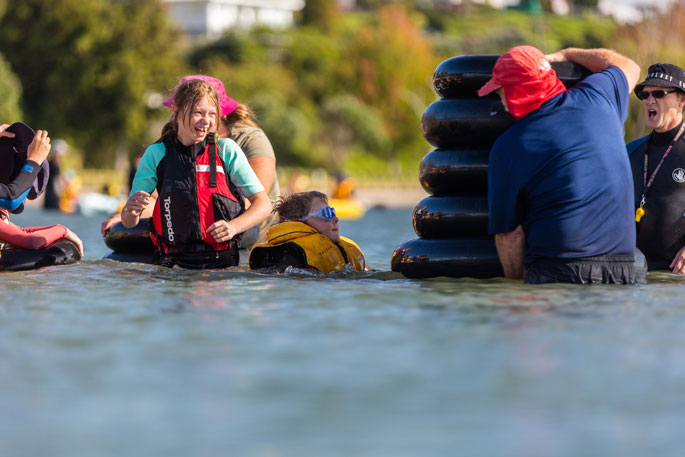 The children are divided into groups of mixed ages and abilities, these groups rotate around different activities: sailing (in optimists boats), kayaking, beach olympics and tube.
"It is such a lot of fun, but this is not the main reason behind Boat Day. Everything we do at Matahui School is underpinned by our school philosophy.
"One of the principles children learn during Boat Day is to take responsible risks.
"For many, the activities can be a little scary at first and it is delightful to watch children grow in confidence and self-esteem as they learn that with support and encouragement while in a safe environment, they can master a challenge and succeed.
"For those more confident children, they are learning about boundaries for risk-taking. A kayak or optimist will capsize if you get too risky – a valuable lesson.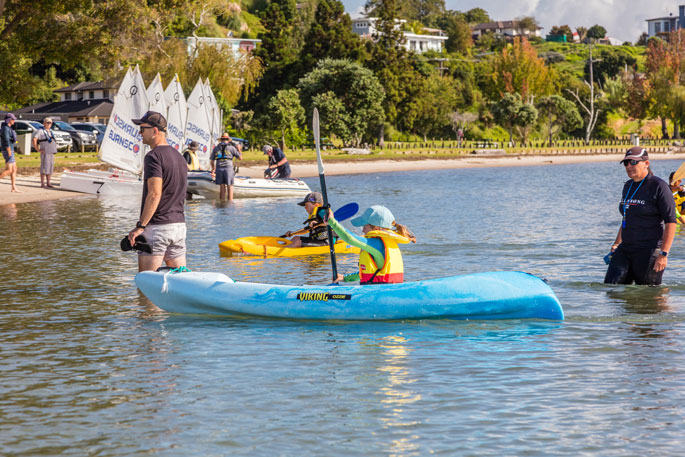 "Boat Day activities offer a number of opportunities to learn other skills too such as problem-solving, being a team player, persistence, participating and contributing.
"They will also learn first-hand about a variety of science concepts such as sinking, floating and sailing principles. We encourage them to transfer these lessons into all they do at
school.
"We want children to gain confidence in taking a risk, to be creative, to offer suggestions and problem-solve, and to try new things."
Matahui School is an independent school nestled in a rural setting, close to Katikati in the Western Bay of Plenty.