This year's Crankworx Rotorua Mountain Biking Festival begins today, but there will be no spectators at the event.
Some of the world's best in the field will be present at the event this week after up to 70 people were granted MIQ group allocation earlier this year.
To be eligible for group allocation, a group must have a sponsoring Government agency, need more that 20 rooms, have a time-sensitive element to their visit and must enter as a single unit.
With the Delta variant currently in the community across New Zealand, including a recent scare at Rotorua Airport, the decision was made not to allow spectators.
"In the interest of protecting all athletes, team, volunteers, and our wider community, this year's Rotorua-based festival will be broadcast-only, with no spectators on-site," says a statement from event organisers.
Another element toward eligibility for MIQ group allocation is that the group must be a Government priority.
If the group visit is of national interest, economic impact or in the interest of national security, it may qualify as a Government priority.
Whilst the absence of fans may very well diminish some of the economic impact, the event will still gain a large online audience and the event's continued hosting in New Zealand could be seen as being in the national interest.
"The live worldwide broadcast offers the unique chance to showcase Rotorua and New Zealand as a premiere mountain biking destination on the world stage," says a Crankworx statement.
"Last year, livestream views reached 1.1 million and that is expected to increase this year with border closures and our current alert levels.
"Fans will be able to catch live and behind the scenes action across five broadcast events and Crankworx Rotorua's digital channels."
The group allocation process for MIQ began in February 2021 and has seen the likes of the Blackcaps, the US Antarctic Programme and the New Zealand Defence Force receive isolation spots.
Whilst fans are not expected at the event, Waka Kotahi NZTA is still advising there may be delays this week in the area of SH5 Fairy Springs Rd to Old Taupo Rd, Rotorua.
"Please drive with care and allow extra time for your journey," says a Waka Kotahi spokesperson.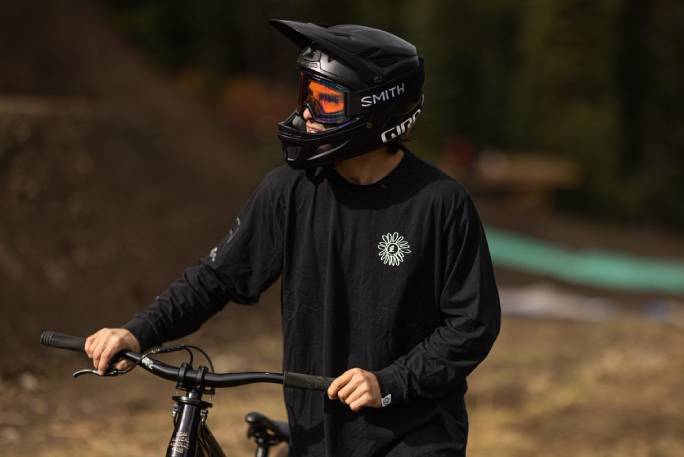 International riders, like Frenchman Paul Couderc, have been granted New Zealand entry for the event. Clint Trahan.
This is the final stop of the current Crankworx cycle and includes events such as King and Queen of Crankworx, Crankworx Slopestyle FMBA World Champion, and the elusive Triple Crown of Slopestyle up for grabs.
International competitors Marcel Hunt, Bernd Winkler and Lukas Schäfer are all preparing for their first Slopestyle comp at this level of competition..
Frenchman Paul Couderc is hoping to get his first taste of finals in Rotorua. He was on the start list for the event in 2020 but was injured in practice.
"Last year I took a really bad slam one hour before the finals, so I wasn't able to compete," says Courderc of the contest in Rotorua in 2020.
"This year I'm coming back and I'm so excited to ride this course because it's such a fun course. The only thing is I have a broken ligament in my wrist. I did it at Crankworx in Canada. It's actually pretty painful. I didn't even ride before coming here. So, I will try to give my best, but it's an odd situation for me. I'm definitely really, really motivated to do my tricks. I will do my best."
This year, progression has been on for the women of freeride at Crankworx. So much so that when they threw down at Speed & Style at Crankworx Innsbruck earlier this year, they blew the trick list out of the water.
"The women had progressed so much since our last women's Speed & Style competition in 2020 in Rotorua that the trick list was outdated," says Director of sport for the Crankworx World Tour Nicole Freeman, with local favourite Robin Goomes one to watch, after completing the first back flip in Crankworx competition earlier this year.
"They were throwing down tricks that previously we didn't have on the Women's Speed & Style trick list, because no one was doing them in competition," says Freeman.
"They have pushed the sport, so we've now updated our trick list to reflect this.
"We're stoked to see what the ladies are going to bring to the table at Speed & Style in Rotorua."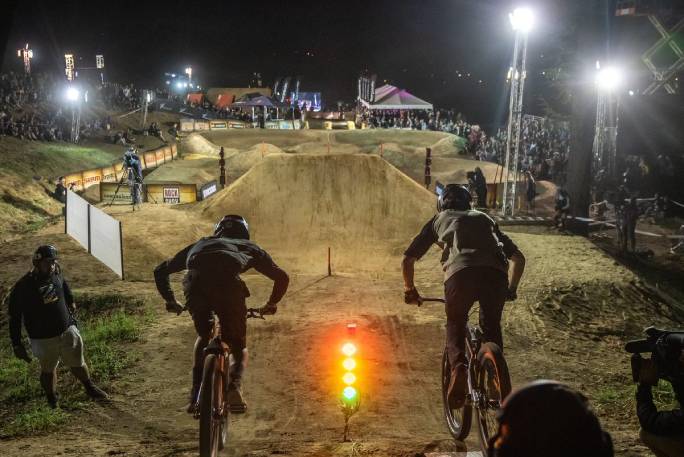 The Rotorua Pump Track course. Photo. Kike Abelleira.
New Zealand will have high hopes from Sam Blenkinsop, George Brannigan, Brook Macdonald and Casey Brown in the downhill.
Crankworx Rotorua runs from November 1-7 and the action can be caught on Red Bull TV.