Good morning and welcome to Saturday. Kia ora. Kia ngahau me o whanau me o hoa.
The MetService is forecasting cloudy periods during the day with a possible shower in the late afternoon or evening, and northerlies from the afternoon.
It's a one-clothing-layer day with an expected high of 25 degrees around 3pm, and an overnight low of 76 degrees. Low tide is at 10.03am and high tide at 4.20pm. Sunset is at 8.40pm.
What's on today?
The sixth annual Waihi Beach Summer Fair is on today from 10am – 4pm. With over 200 stalls, live music, rides and activities for kids, as well as delicious food stalls, it's a day in the sun for everyone. Entry is $3, under 5s are free. Click here for more information.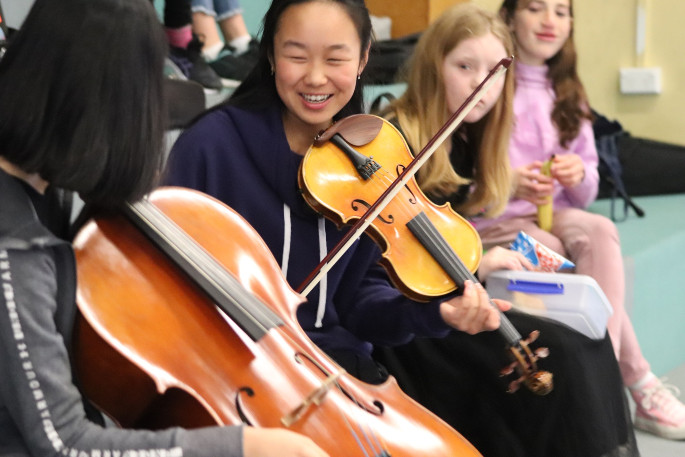 Musicians from RimuFest NZ
Students from the one week RimuFest NZ chamber music festival will be performing at a concert at 1pm today at The Jam Factory. Students will perform in their chamber music groups, string ensemble and bucket drumming ensemble. More information here
The Mount Comedy Festival continues today from some of the biggest stars in NZ comedy, as well as some top-notch internationals who ended up stranded here. Tonight, Laura Davis from Australia, and The Headliners will be performing.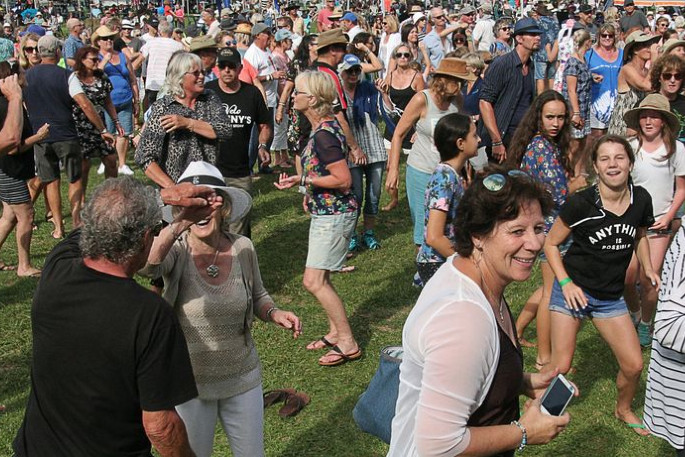 The Katikati Avocado Food and Wine Festival is being held today at Uretara Domain, katikati from 11am. Shane Yardley will be demonstrating cooking, and back by popular demand is Halo, supported by the James Ray tri and local favourite La Thompson.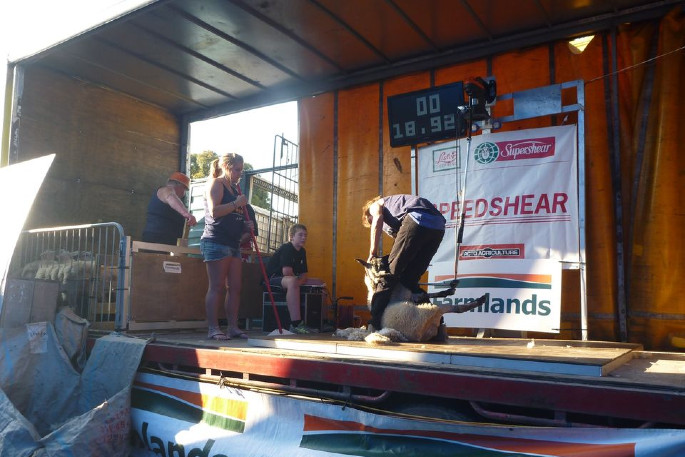 The 21st Te Puna Speed Shear is attracting some of NZ's top shearers tonight to the Top Shot Bar in Te Puna. There will be a DJ, raffles, spot prizes and auctions throughout the night which begins at 5pm, with the shearers shearing lambs on the back of a truck as fast as they can to win prize money. Gold coin entry at the door.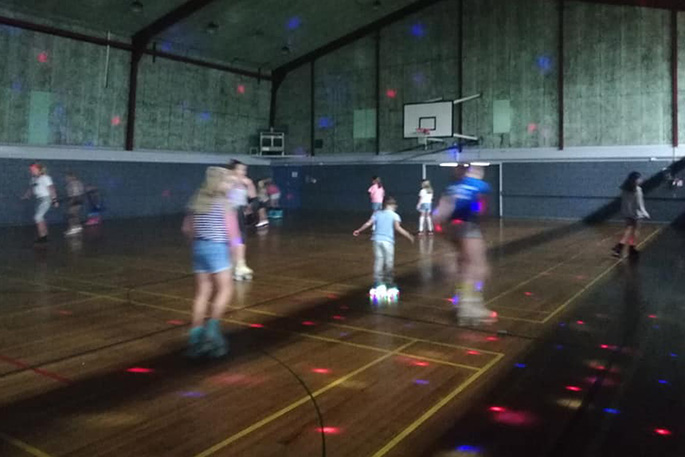 Skatescool Tauranga are running a public roller disco session for all ages and abilities, featuring a limbo competition and cha cha slide dance from 1pm – 3pm every day of the school holidays at 2 Roxanne Pl, Poike. Hot food and cold drinks are available on site. Entry is $11, with $4 skate hire. Spectators and under 5s are free.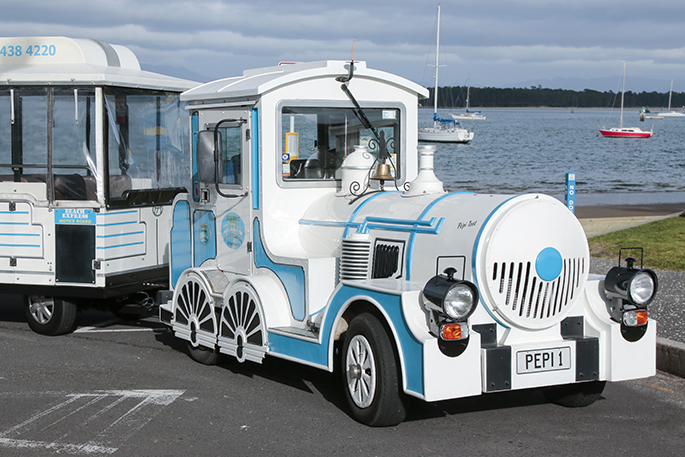 The Pepi Toot Beach Express is out and about around Mount Maunganui today and tomorrow from 10am. Come for a ride and see the Mount area from a new perspective. More information here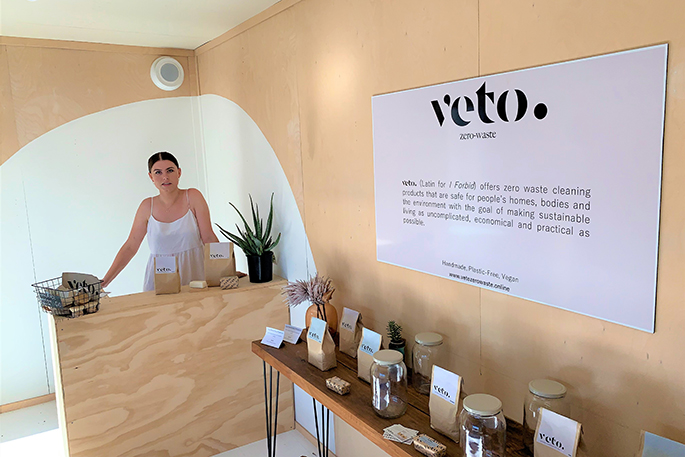 Charlotte Greer from Veto at The ReMaker Space at Our Place. Photo: Rosalie Liddle Crawford
Enjoy workshops at Re:Maker, with the community of makers, located at Our Place in Willow St. Click here for more information.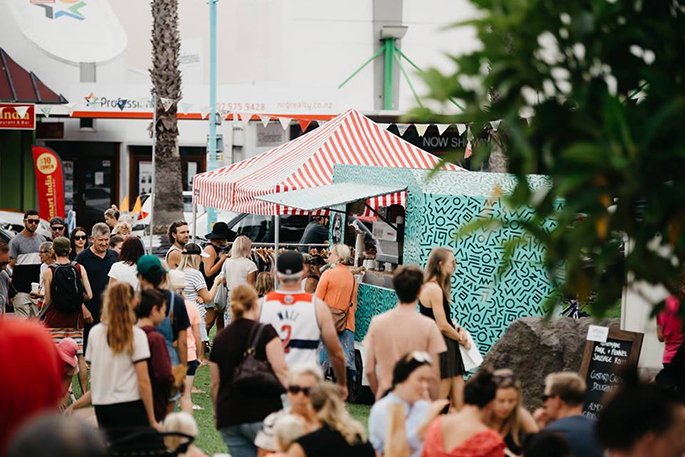 The Little Big Markets are on today from 9am -2pm at Coronation Park, Mount Maunganui. Click here for more information.
There are also markets at the Greerton Hall and Tauranga Primary School this morning.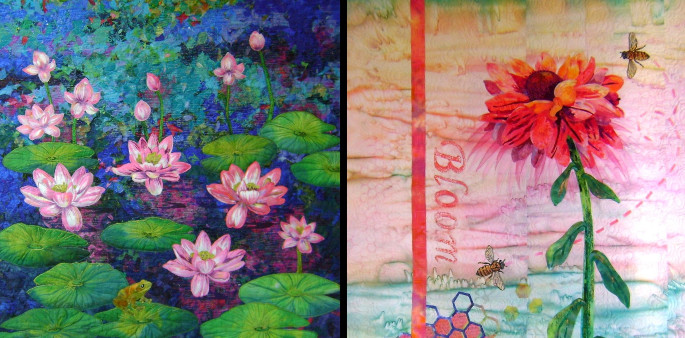 Artwork by Mary Transom
At The Incubator Creative Hub at Tauranga Historic Village in 17th Ave, you'll find 'The Artful Stitch' - a cohesive collection of spectacular textile art by four of the top Bay of Plenty and nationally acclaimed textile artists - Mary Transom, Lois Parish Evans, and Melanie Martin and Marilyn Muirhead. These exhibiting artists have enjoyed success through top International exhibitions such as The World Quilt Show, and the International Quilt Show, and in prestigious fine art exhibitions and competitions worldwide. Exhibition is open until Monday January 11 from 10am – 3pm.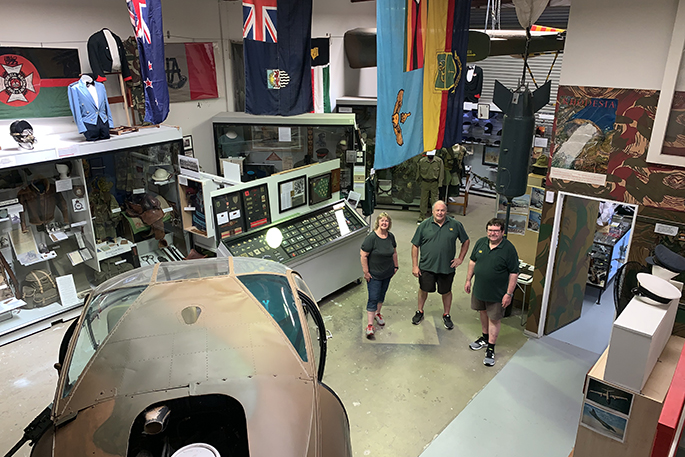 Diana Bomford, Tony Fraser and Hugh Bomford at the Lion and Tusk Museum at Mount Maunganui
Have you been to the Lion and Tusk Museum yet? It's open today from 10am - 3pm at Unit 4, 14 Portside Dr, Mount Maunganui. Come and see a massive display of Rhodesian military history records and exhibits of uniforms, medals and equipment. Opening hours are 10am – 3pm Thursday to Sunday. For more information click here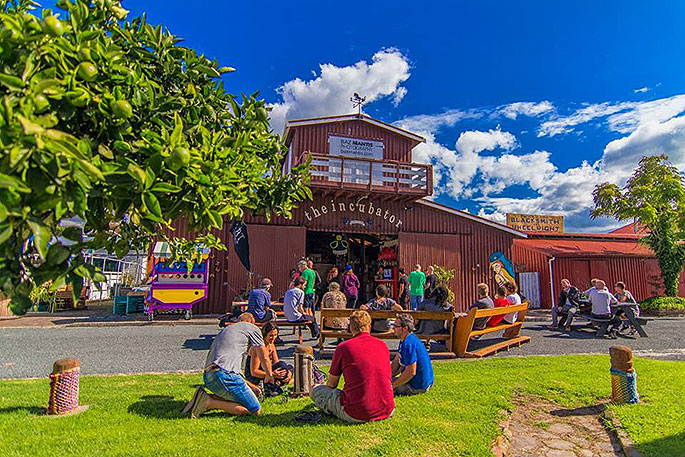 The Incubator
At The Incubator Creative Hub at Tauranga Historic Village, there are many exhibitions, workshops and events happening daily. For more information click here. Exhibition hours are 10am – 2.30pm.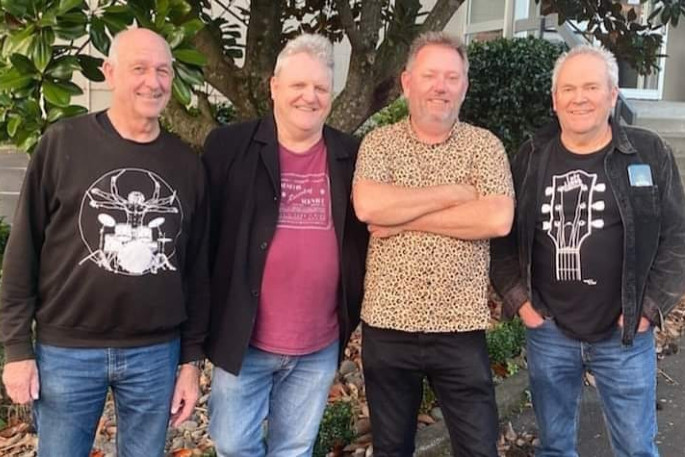 Shotgun
Shotgun are playing at Jack Dusty's Ale House this evening from 7.30pm. Shotgun is an electric blue band with a diverse splattering of classic and modern blues numbers.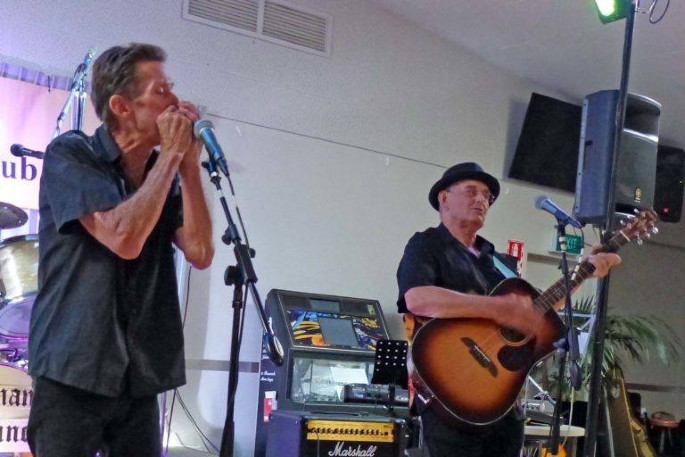 Play Misty
Play Misty are performing at the Mount Social Club from 5pm. Play Misty is Paul Parkhouse and Simon Elton, performing acoustic versions of harmonica blues, hillbilly and 60s pop.
What else is on today?
Art in the Park
Original art for sale. Weather permitting. 9am - 4pm. Coronation Park, Mt Maunganui. Tauranga Society of Artists
---
Association Croquet
At Club Mt Maunganui, Kawaka St. Mon, Wed, Sat; 9.15am for 9.30am start. Visitors, new players welcome. Ph. Jacqui 07 574 9232
---
Bay Singles Social Club
Join a bunch of over 50 years young singles. Weekend dinners, pot-lucks, occasional outings. Have a go! Ph Delia 0272848762 Andrea 0211330313
---
Beth-El Messianic Family
Celebrate Shabbat the Sabbath (Sat) as Messiah Yeshua (Jesus) & all early believers did. All Welcome 10am Otumoetai Primary Hall. Joel van Ameringen 021768043 www.BethEl.org.nz
---
Fishing Buddy Wanted
Suit a Retired energetic and experienced fisho for general fishing and occasional Competitions, in BOP. Cost sharing. 6 m Haines boat. Paul 0272867788.
---
Garage sale
Pamela Place ,Otumoetai strictly from 8am. Will be sign posted. Deceased estate. Beds, furniture, tools, bric-a-brac etc. Grab a bargain
---
GREERTON HALL MARKET
Second and last Saturday of each month. 8am-12pm. Stalls inside/outside. Discounts for charity groups. Refreshments at kitchen. Phone/txt for site. Tricia 075431487 or 0279082952, www facebook.com/greertonhallmarket
---
Meditation On The Beach
Meditation On The Beach Meditate for peace. Follow your own meditation practise surrounded by the tranquil sounds of nature & group energy. 8-9am. Text 0210 274 2502 to confirm & for venue
---
Otumoetai Tennis Club
Adult tennis. 1.30 pm. Bellevue Park , Windsor Road (adjacent to swimming pool). New players and visitors welcome. Ph Victor 0275771818 a/hrs.
---
Saturday Night Movie
Enjoy a movie in the boutique Junction Theatre, 36 Main Rd, Katikati. Doors open at 6pm. 6.30pm screening. Beverages available.Tickets: $10. www.TheArtsJunction.org.nz
---
Tauranga Farmers Market
7:45am-12 at Tauranga Primary School. Rain, hail or shine. Direct from the producers, fresh regional produce & artisan foods.