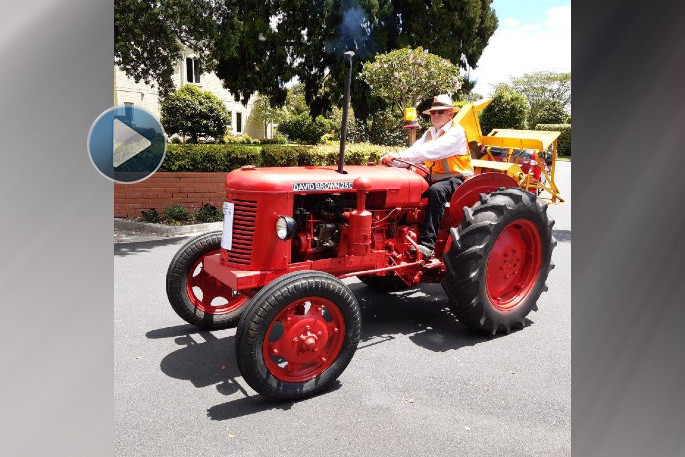 Click the image above to watch the video
4pm Update: A parade of vintage farm vehicles delighted many Bethlehem residents and visitors this afternoon.
Nearly 20 vintage tractors, farm machinery and balers set off to visit three retirement villages in Bethlehem.
The parade was put on by the Tauranga Vintage Machinery Club, with the first stop at Bob Owens Retirement Village, followed by visits to Bethlehem Country Club and Bethlehem Shores.
At each location the vehicles parked so residents could get up close and also chat with the club members. There were also a few displays of old and vintage equipment working.
"It was fantastic, I really enjoyed it," says Bob Owens resident Pat Liddle. "It took me back to when I was a young girl and used to participate using so many things, like milking the cows, and seeing the cups we used for milking. As girls we were not allowed to wear trousers and had to tuck our skirts into our pants to milk the cows. We had buckets of water at the end of the bales and had to leg rope the cows first, wash their udders and put the cups on their teats, which would then suck the milk out into the pipes which would then take it up to the vat."
"There were Ferguson tractors there today like the first tractor that my father bought for the farm. He was one of the first in the district to buy a Ferguson tractor and up until then we used horses. And he was also one of the first to use a hay baler. Before that we had haystacks."
George Phillips says it was well-received by people at the Bob Owens Village.
"They really enjoyed it," says George.
"I really enjoyed the people who were driving the tractors," says Raewyn Phillips. "They were real characters and had so much enthusiasm for showing off their work. One of them with a steel helmet on said it was big boys toys.
"[The parade] was really good. It took me back to the time I almost drove my father's fergy tractor into the ditch and just averted it in time."
The Tauranga Vintage Machinery Club meets monthly. Their next meeting will be held on Monday November 16 at 7.30pm at Cliff Rd. To contact the club click here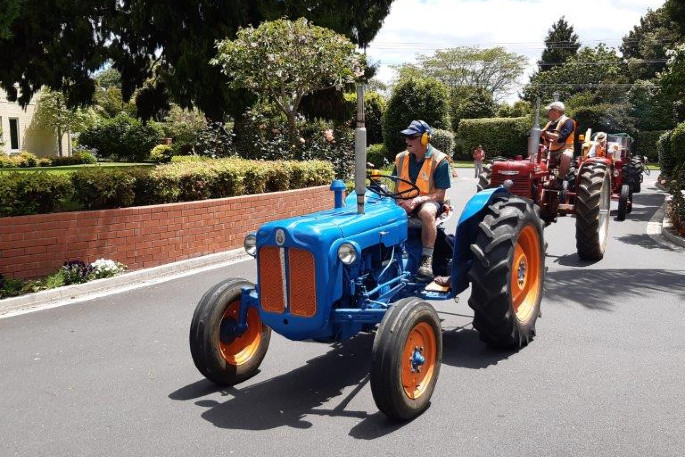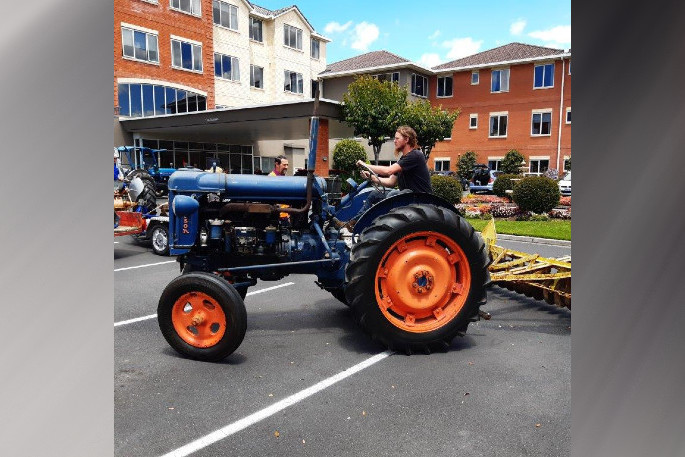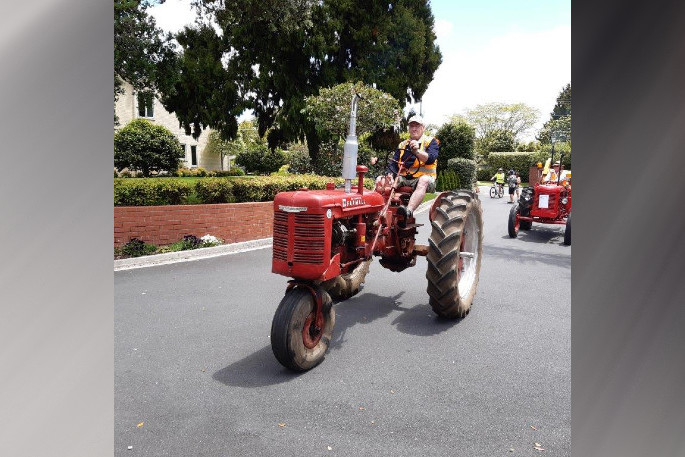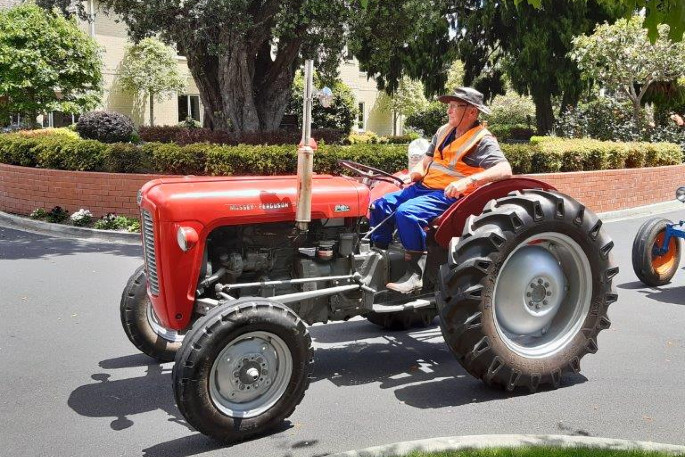 Earlier 12.30pm: A parade of vintage tractors and machinery will be taking to the roads around Bethlehem this afternoon.
"Our club is putting on a parade of vintage tractors and machinery around several rest homes," says a Tauranga Vintage Machinery Club spokesperson.
Spectators can expect to see John Deere and Holder tractors amongst the line-up.
"The parade will have approximately 18 old vintage tractors, farm machinery and hay balers," says John Carmichael.
"We are meeting in Bethlehem and travelling to three of the retirement villages. The first one is Bob Owens Retirement Village at 1pm."
It is expected that the parade will travel from Carmichael Rd around to Bethlehem Rd visiting the three retirement villages. Bethlehem was once predominantly a farming then citrus, kiwifruit and avocado orchard area before more housing was developed.
"The residents of the retirement villages will be treated to seeing the vehicles and machinery in the parade and also there will be a few displays of old and vintage equipment working."
John says each stop will be approximately 20 minutes before they move onto the next village.
"Spectators are welcome."
The next monthly meeting of the Tauranga Vintage Machinery Club will be held on Monday November 16 at 7.30pm at Cliff Rd . To contact the club click here