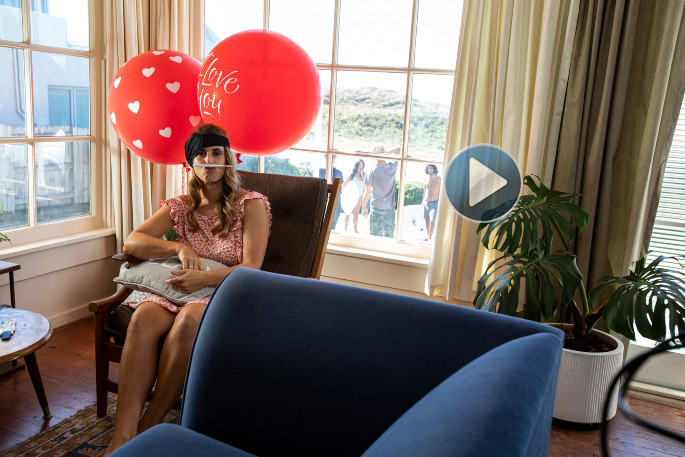 Click the image above to watch the video
The trailer for a new hilarious Tauranga-based comedy series 'Chloe and the…' has been launched tonight, a week ahead of the pilot.
The 'dramedy' produced by Barefoot Film is set in Mount Maunganui.
It features local Tauranga actors with a soundtrack from local band L.A.B who are currently storming the NZ music scene, and was written by Tauranga screenwriter Alyssa Stringfellow.
Alyssa also stars in the series as Chloe, a woman who just can't seem to sort out her chaotic life. She is joined by some well-known faces including Survivor Nicaragua runner up Tom Paterson, and Luci Hare from the television series Mean Mums and Auckward Love.
Each episode has its own title, based on 'Chloe and the …' with the pilot aptly named 'Chloe and the Crash Test'.
"I'm really excited to see the culmination of all of our hard work come to life and to be seen by hopefully the masses," says Alyssa.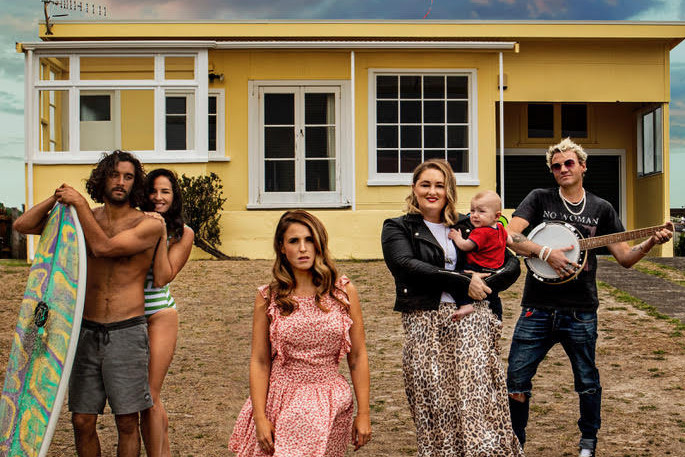 The pilot was filmed with help from Film Bay of Plenty, with the cast and crew of 47 people made up of local talent. The pilot was shot over three days with the support of Priority One, Tauranga City Council, Tauranga Airport and the Millenium Hotel in Rotorua.
Filming was completed in the week before NZ went into lockdown. The post production work has continued on since then, culminating in the launch of the trailer today, and the pilot itself in a week.
"This is a really fantastic project that Film Bay of Plenty has been supporting the development of for the last 18 months," says Film Bay of Plenty manager Anton Steel.
Now that the pilot has been filmed, funding will be sought to continue filming the remainder of the series.
"We would really love it to see it come to fruition and provide jobs and income for the film community in Tauranga and the wider Bay of Plenty region," says Anton.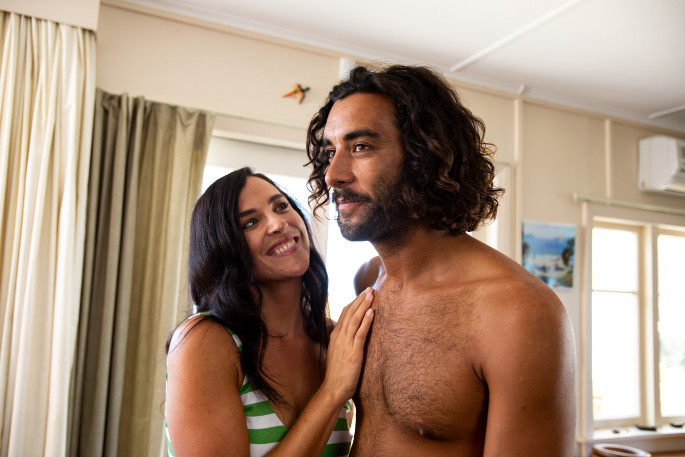 The film community has been growing rapidly in Tauranga over the last two to three years with directors, producers, stunt people, actors and filmmakers relocating to the Bay.
Alyssa has acted in Shortland Street, Home and Away and Rescue Special Ops before writing and starring in 'Chloe And The Crash Test'. Originally from Australia, she is now based in Mount Maunganui with her partner and focusing largely on her career.
Known mostly for his time on popular television show, Survivor, Tom Paterson is another local, based in Mount Maunganui with his wife, model and actress Christina Macpherson.
Chris Mac, another member of the principal cast has appeared on numerous broadcast programmes as well as now being a lead actor in 'Chloe and the Crash Test'.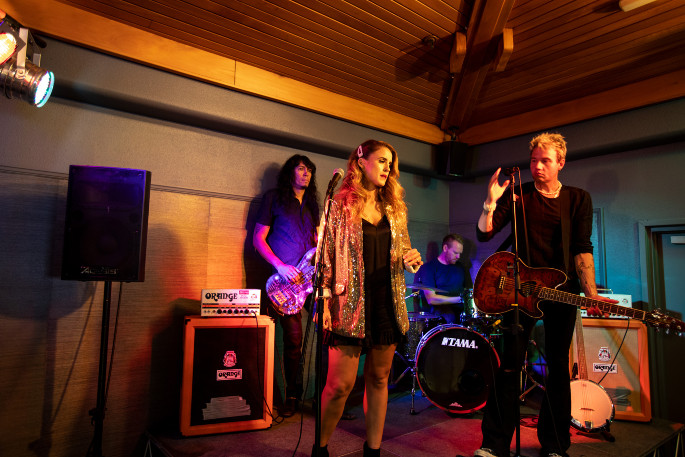 A fun-loving character, Lucy Hare completes the cast. She has been the lead in 'Shop Girls' and 'Awkward', as well as appearing in 'Mean Mums', 'The Brokenwood Mysteries' and 'Stepdave'.
The series is being produced by Paula Jones of Barefoot Films. Paula is also the producer of the multi award -winning feature documentary 'Hip Hop-eration'. Previously Head of Production and Development at South Seas Film and Television School she has also worked as a production co-ordinator for TVNZ and currently has a slate of productions in development.
"Producing Chloe showed me just how much talent there is in the Bay of Plenty," says Paula. "I'm proud of what the cast and crew have achieved."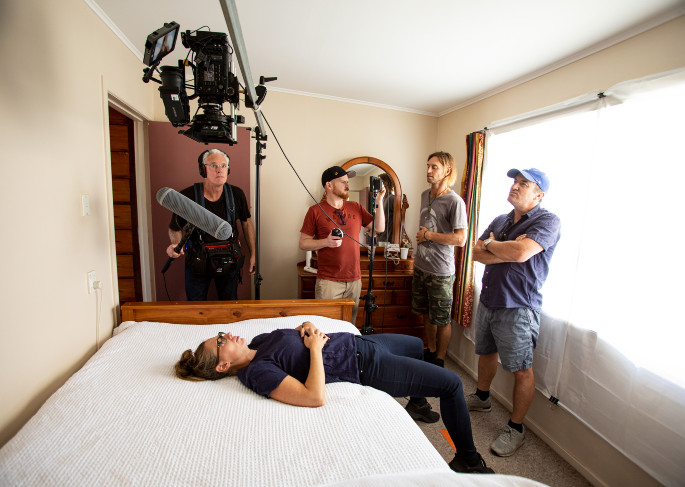 Anton, who has worked in the film industry for over 20 years as a director, producer and assistant director on major productions including 'Narnia', 'Crouching Tiger Hidden Dragon II' and 'Brief to Terebithia 11', also directed 'Chloe and the Crash Test'.
Filmmaker Chris Matthews lead the film crew. A Tauranga-based DOP cinematographer, Chris is recognised for his work on the NZ classic comedy web series 'High Road', and TV3's recent comedy series 'Mean Mums'. His cinematography credits include 'Power Rangers', 'Cul de Sac', 'Beyond the Darklands', 'Descent from Disaster', and 'Westside – Season 5'.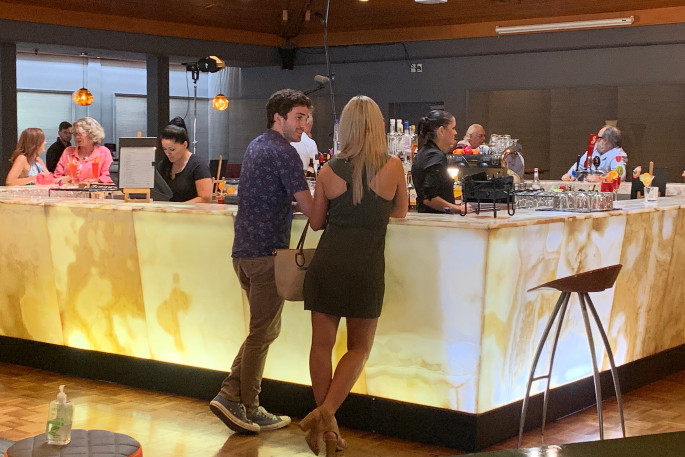 Alyssa was keen to showcase the Mount Maunganui area in the comedy series.
"It's about time our regional communities are represented in film. There is so much beauty to be found in some of our smaller towns and it's nice to be a part of a project highlighting that," says Alyssa.
"This makes me hungrier to work harder than ever to achieve what we need to so that we can fulfil the rest of our dream which is making the entire series here.
"I am beyond grateful to everyone who has given their time for free on our project and so grateful to everyone that watches it."
The production team are asking for funding to make the eight-episode series, and welcome any donations via the website www.chloeandthe.com .
"Thank you in advance for your support," says Alyssa.
The 40 second trailer has been concurrently launched tonight on the website www.chloeandthe.com, on Instagram – www.instagram.com/chloeandthe and on Facebook - www.facebook.com/ChloeAndThe