Recently I took a Saturday sunset drive up to Manaia in the Coromandel. I actually had no exact idea where I was going, but had been invited to a birthday celebration, left work at 5pm and set off.
It had been one of those extremely hot January days, so with aircon and GPS on, and a safe distance between myself and the large bus ahead, I enjoyed a quiet motor up through Waihi, Thames and Kopu.
I hadn't been up the coast along the Firth of Thames since I was about 20. I looked in vain for the small bach my parents took us to stay in as children and remembered back to those glowing holidays with cousins. My parents had also spent their honeymoon here.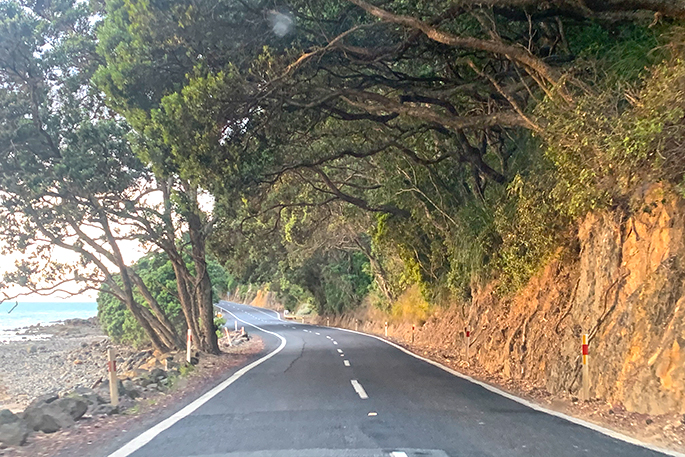 As I rounded into each stunning bay, it struck me that the road was like a wider version of the Mount base track with pohutakawa trees and rocky beach below. Whakatete Bay, Ngarimu Bay, Te Puru, Waiomu – I kept having to pull over and take photos, as sunset is a perfect time to capture that horizontal light. Past carved pou, a brightly painted striped loo, a jandal pole and beach sculptures, soon it was time to climb up from Wilsons Bay to the lookout and head down towards Manaia.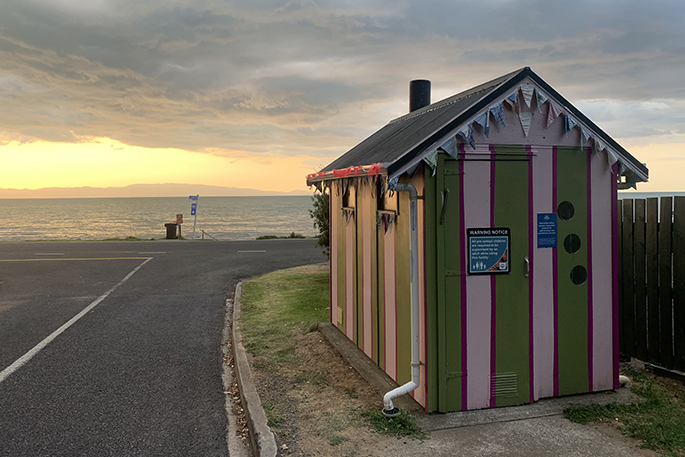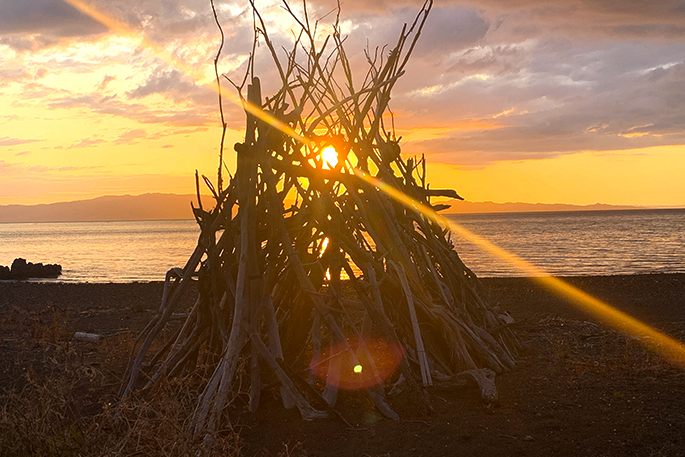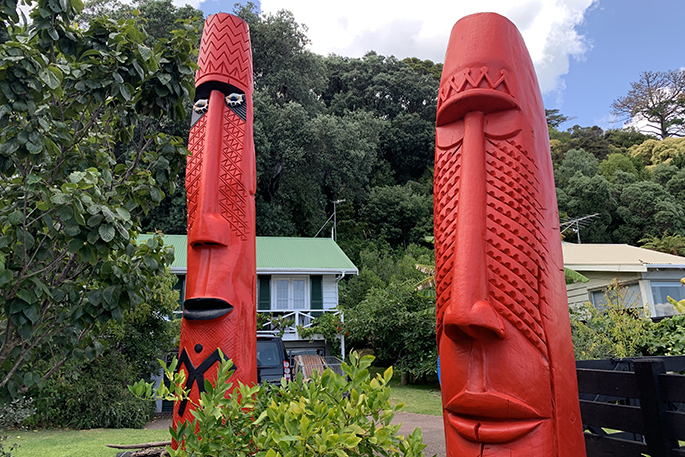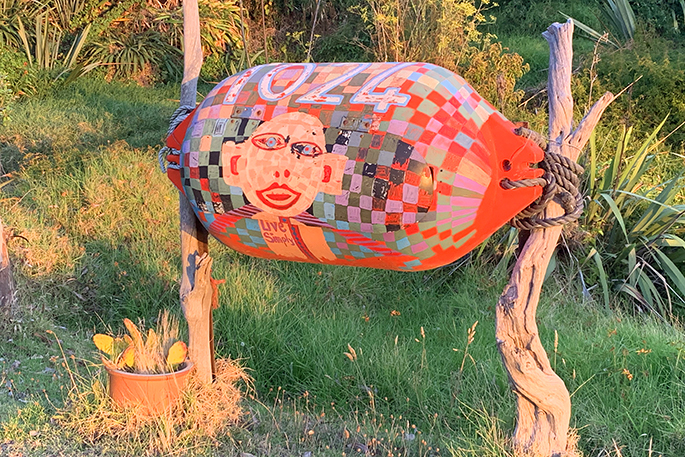 Fortunately just before the night dropped around me, a van came out of a driveway and I pulled over to ask if they knew where my friend lived.
"Yes follow us, it's right next door."
Up the drive, the birthday party was in full mellow relaxed mode, with nearly 60 people enjoying a hangi and live music; with tents and campervans around the property. And amongst them, I found someone who knew my father from about 40 years ago. There's nothing better than a long yarn while sitting by a brazier outside on a warm evening.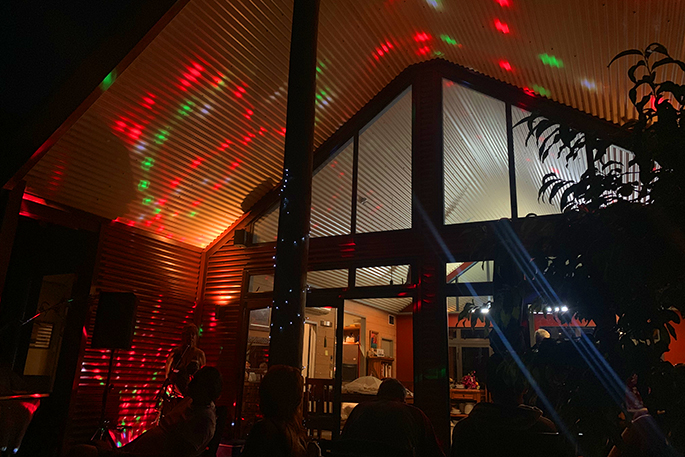 The next morning, on a whim, I decided to drive about 15 minutes further on to the town of Coromandel. After parking, I went to take a photo of some of the turn-of-the-century buildings, only to find someone coming around the corner with a "Hi Rosalie how are you?"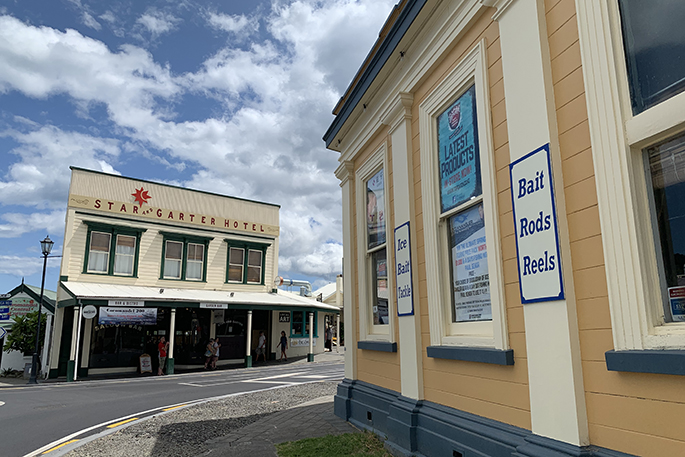 It's amazing to drive a few hours away, step out of the car and within a minute be greeted by someone you know. This is New Zealand. We headed off to the local gallery together, following which I checked out their local museum.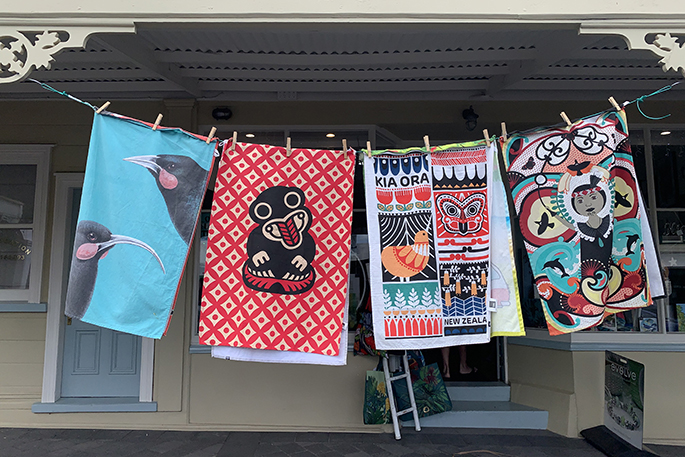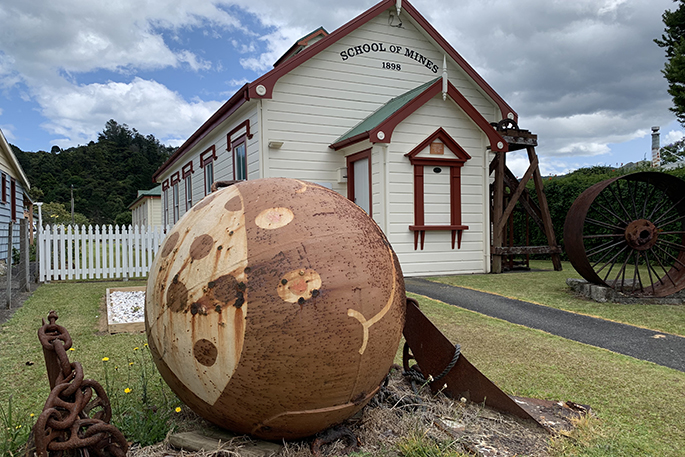 I was so smitten with the town of Coromandel that I've decided I really must return at Queen's Birthday Weekend, from May 29-31 for the commemoration of the 200th anniversary of the visit of the Royal Navy Ship 'Coromandel,' after which the town and peninsula are named, and for the Coro 200 Illume Festival.
They're planning to hold a themed ball and a night street parade. This festival of light is immensely popular, with the town turning out for the parade, illuminated floats, music and food. All I need is some electroluminescent wire, or 'EL wire' for short, and a small battery pack, sew the lights to some clothes and get involved.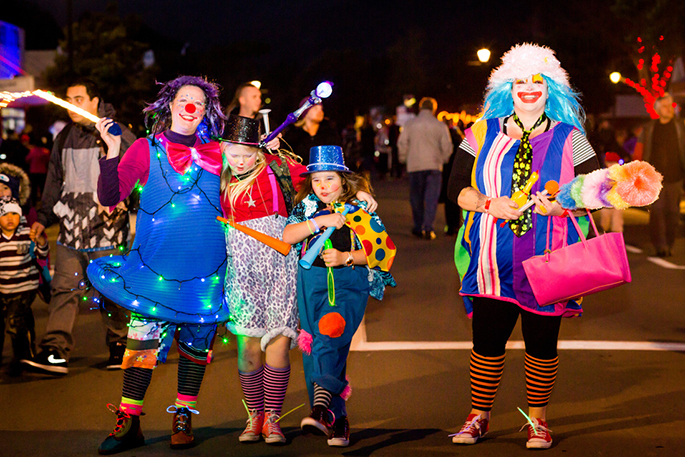 Coro Illume Festival. Photo: Supplied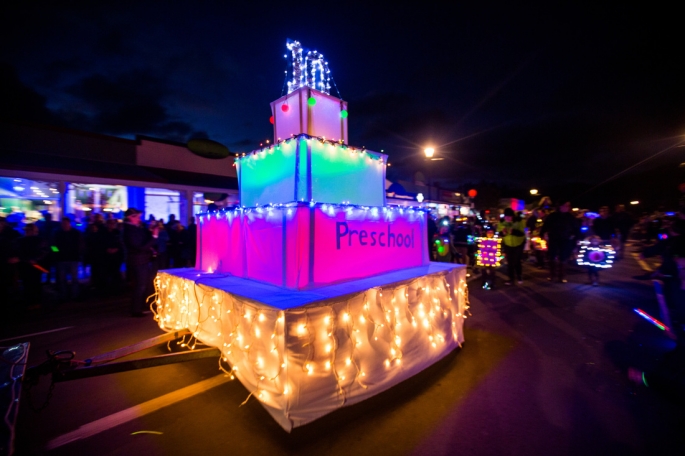 Coro Illume Festival. Photo: Supplied