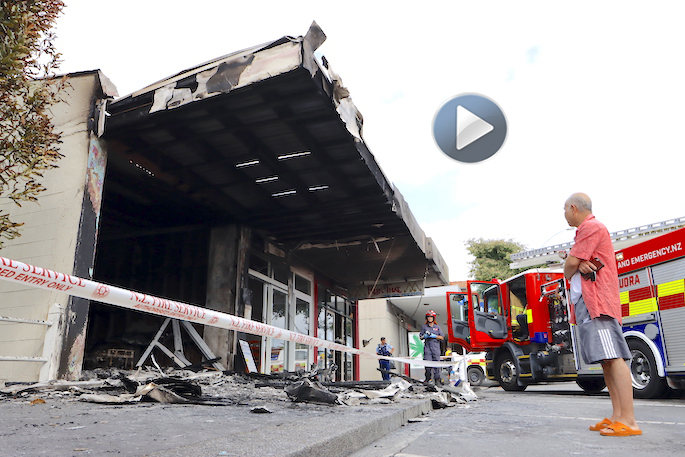 Click the image above to watch the video
A Greerton business has been the target of a number of incidents this month.
The Bladed N Faded Barber Shop and Tattoo Studio in Chadwick Road has been gutted by a fire this morning.
A SunLive photographer at the scene say the building is completely gutted but a concrete fire wall has prevented it from spreading too much into the other two businesses.
"Curry Planet and Ruk Thai next door have sustained roof damage and damage to the restaurants' footpath overhang."
He says there is a police scene guard in place and police in white boiler suits are with a fire investigator.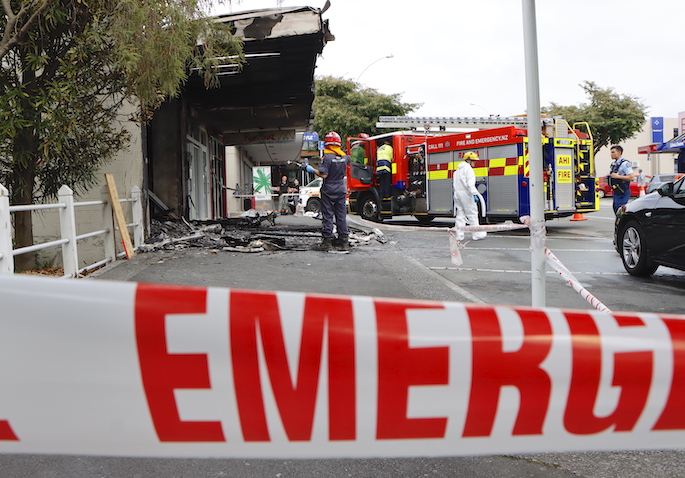 "The area is cordoned off and one fire truck remains at the scene."
There are a lot of members of the public hanging around and looking at damage, he says.
Crews attended a building fire on Chadwick Road around 5:30am this morning, Fire and Emergency New Zealand northern communications shift manager Dallas Ramsay says.
"The fire is around 13 meters by 25 meters, three levels, and a third of the building was burnt."
A police spokesperson, says the fire was reported to police around 5:40am and is being treated as suspicious.
"We have been alerted and are at the scene."
Bladed and Faded also had all their windows smashed on Saturday.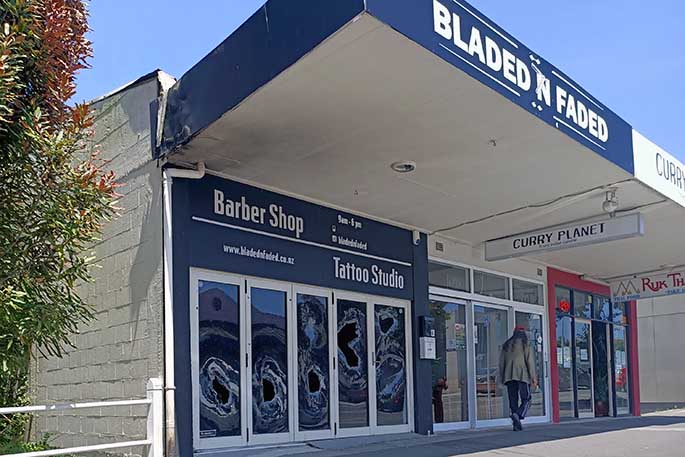 The five glass panels on the front of the Bladed N Faded Barber Shop in Chadwick Rd were smashed. Photo: Supplied
All five front windows appear to have been purposely hit until a hole was created in each glass panel.
Police advise that they received a report of the broken windows around 11am and enquires are ongoing.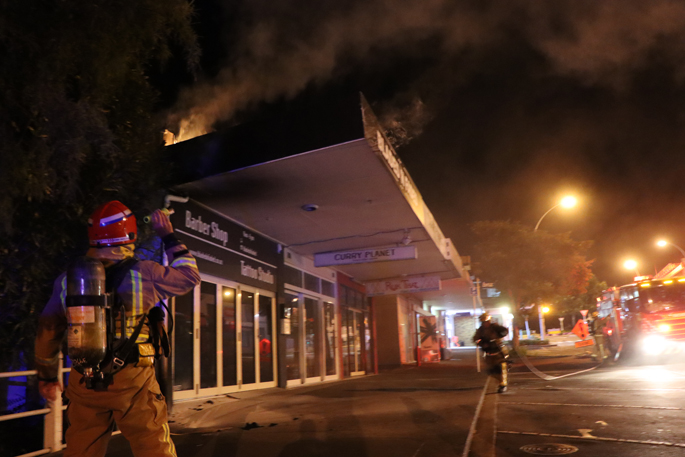 Fire crew at the fire on New Year's Eve. Image: Daniel Hines/SunLive
The barber and tattoo studio has been the target of another fire on New Year's Eve.
The front corner of the shop caught alight about 10.40pm.
Four fire trucks, the Greerton Community Patrol and Police responded to the incident.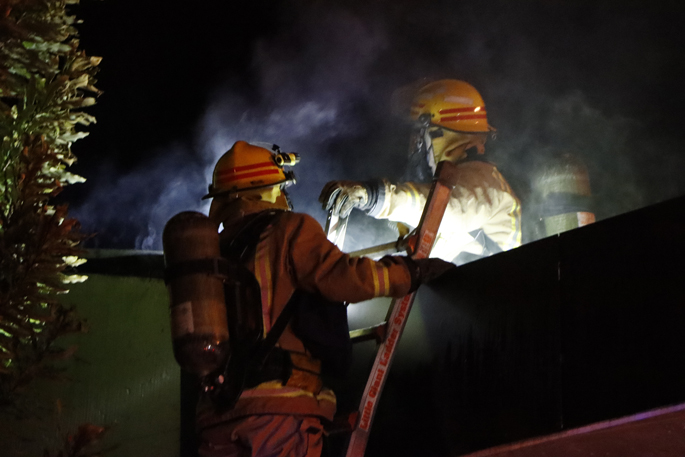 Fire crews at the scene on New Year's Eve. Image: Daniel Hines/SunLive
SunLive was passing the area and observed the blaze before fire services arrived. It appears the fire started in the left corner on top of the shop's footpath overhang.
It is unknown if the incidents are linked at this stage.