Kia ora and welcome to Saturday. He whakaaturanga rangi i te rangi i tenei ra.
Expect a mainly fine day apart from morning cloud and the chance of an afternoon shower, with light winds.
It's a one-to-two-layer clothing day with an expected high of 24 degrees and an overnight low of 15 degrees. Sunset is at 8.38pm.
Remember that sun protection is required all day today even if it's cloudy, until 5.30pm. Cloudy days mask the UV risk.
Are you freedom camping? Click here for information on where you can find a camping ground.
What's on today?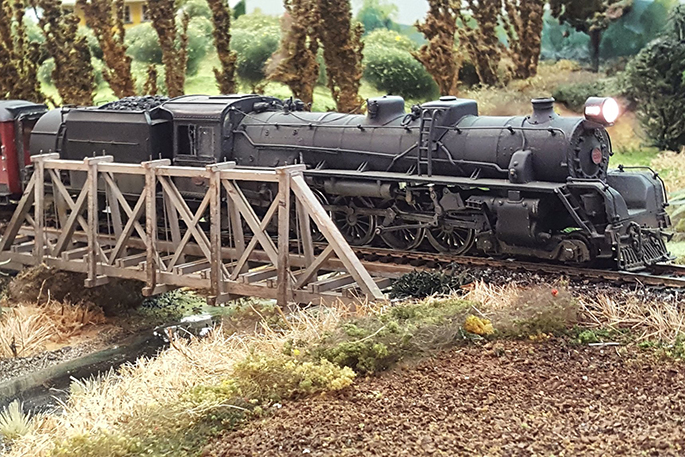 The Tauranga Model Railway Club are holding their annual model train show today and tomorrow at Mount Maunganui College from 10am – 4.30pm. More here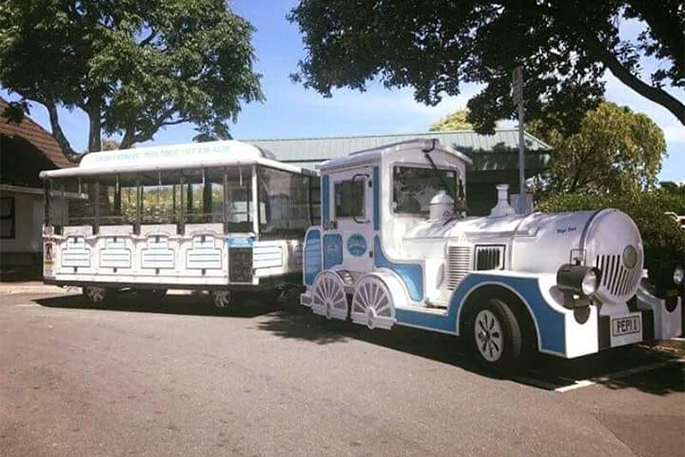 Next to Coronation Park is the Pepi Toot train which will be out about today from 10am – 2pm, leaving from Salisbury Ave outside the Spongedrop Cafe. All aboard! Toot! Toot!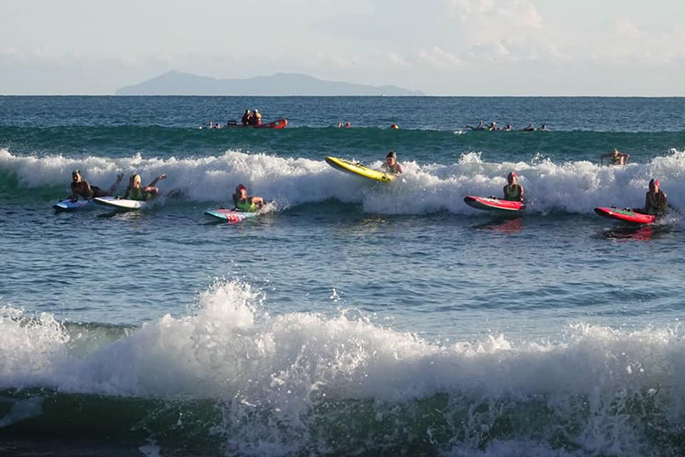 Grom Challenge
The Grom Challenge for U12, U14 and U16 is being held today at Mount Maunganui from 8am – 4pm.
The Little Big Markets are on today in Papamoa from 9am – 2pm at the Papamoa Pony Club.
Trucks will be on display at the Tauranga Aerodrome, Jean Batten Drive, from 2pm – 10pm with 'The Mount Truck Show'. More information here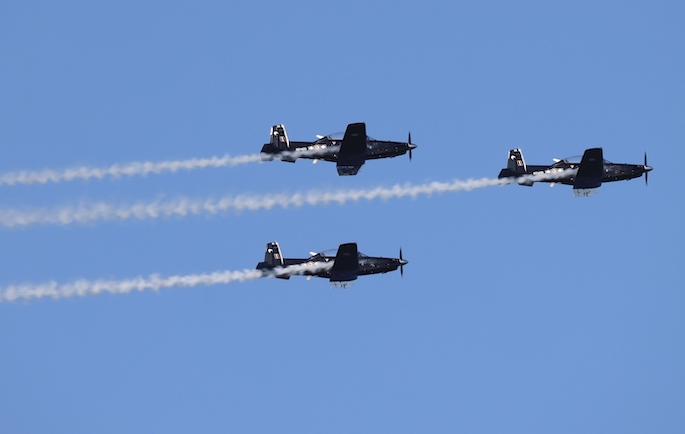 The 2020 Classics of the Sky Tauranga City Airshow is happening from 2pm – 5pm today at the Tauranga Airport. More here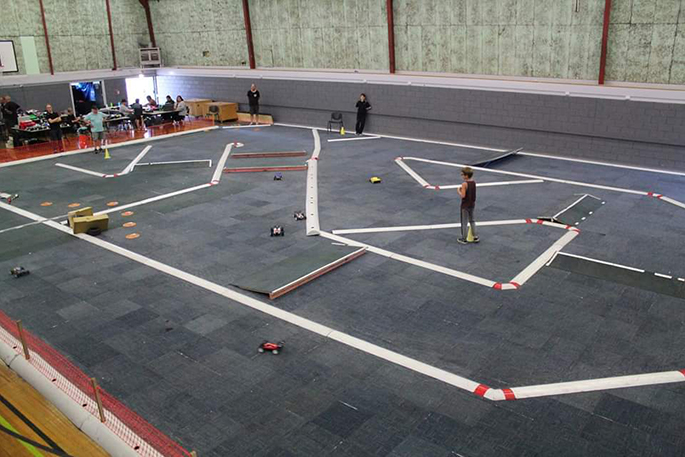 The Tauranga Indoor Radio Control Car Club are hosting their January Fun Day at the Mount Sports Centre from 8am – 6pm.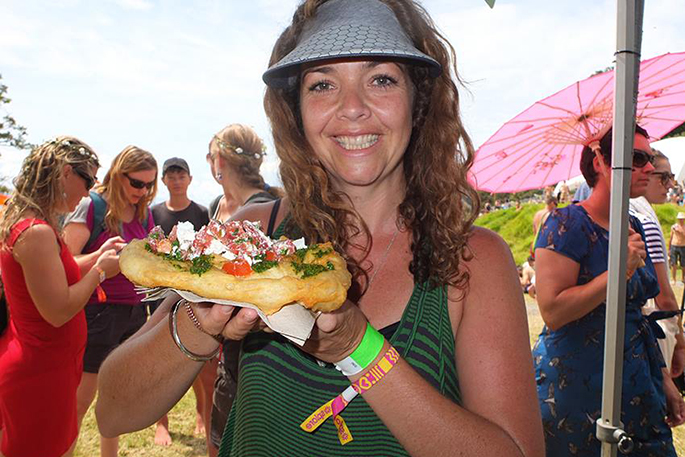 The Katikati Avocado Food & Wine Festival is on today
In Katikati, come along to the Uretara Domain for the Katikati Avocado Food & Wine Festival from 11am – 5pm.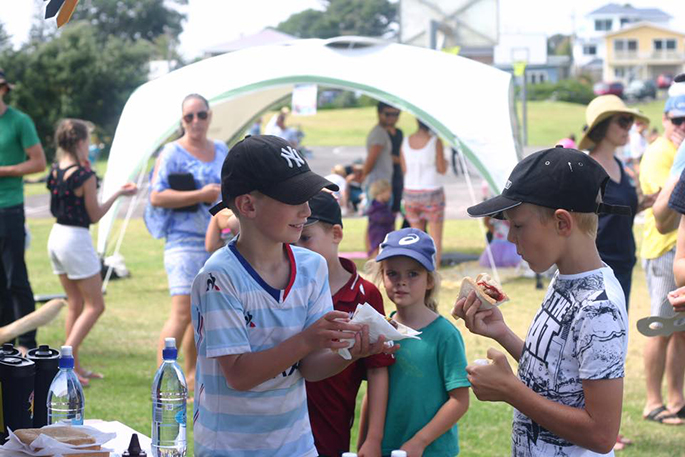 Waihi Beach Kids Day Out 2019
Waihi Beach are holding a Kids Day Out at Brighton Park Reserve from 10am – 1pm. Bouncy castle, nature treasure hunt, face painting, food vendors. Free entry.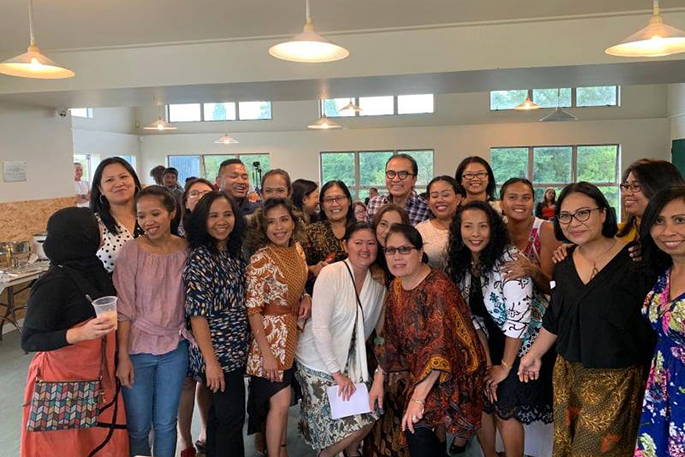 The Bay of Plenty Indonesian Community will be celebrating hosting a Christmas and New Year Picnic at Memorial Park from 11am – 3pm. Bring some pot luck to share. There will be goodies for children and fun things in the park for everyone to enjoy. More here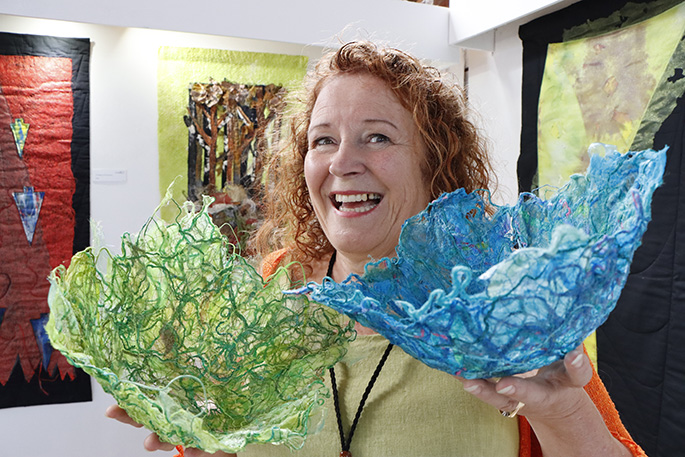 Marilyn Muirhead
At Tauranga Historic Village, 17th Ave, Marilyn Muirhead is holding an exhibition at The Incubator Creative Hub, with doors open today from 10am – 3pm.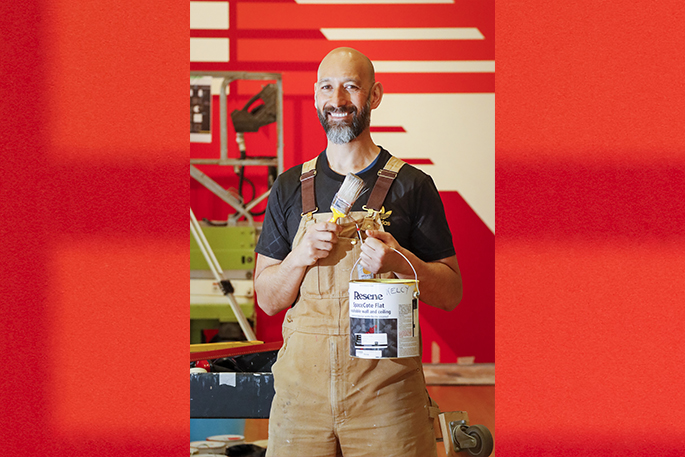 Kelcy Taratoa
Tauranga Art Gallery is open today from 10am – 4.30pm. Come along and view the current exhibitions - Kelcy Taratoa: Who am I?; Te Rangi Haupapa – a woven history; HOME: Mr G; and Insert Coin –Kereama Taepa.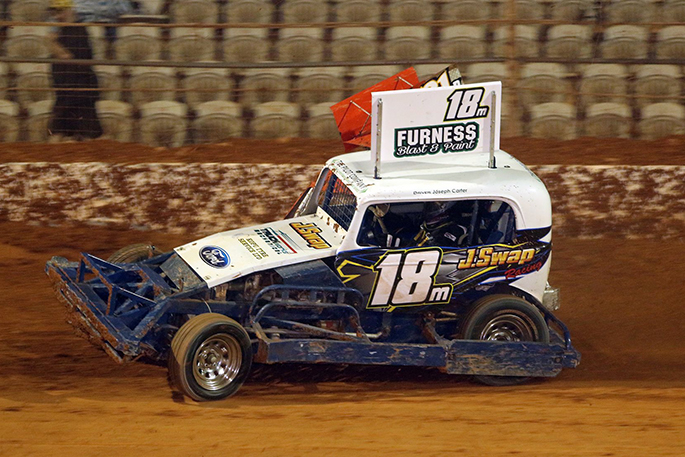 The New Zealand Sprint Car Grand Prix will be on tonight from 6.30- 10pm at Baypark Speedway, Truman Lane. More information here
For more of what's happening around the Bay:
Art On The Strand
Original art for sale. The Strand, Tauranga. 9am-4pm, weather permitting. Tauranga Society of Artists
---
Bay Network Singles Club
Join a social club for over 50s with weekend dining out, barbecues, pot-lucks, year round & annual trip away. Ph Maureen 021 112 3307, Jonathan 572 2091
---
Beth-El Messianic Family
Celebrate the Sabbath (Sat) as Yeshua (Jesus) & all early believers did. All Welcome. 10am Otumoetai Primary Hall. Joel van Ameringen 021 768 043 www.BethEl.org.nz
---
Blues Brothers Musical: Auditions
Want to audition for the world premiere of the musical The Blues Brothers: First Contact? Auditions in January 2020. Head to https://www.taurangamusicaltheatre.co.nz/shows/thebluesbrothers/ for audition info.
---
Car Boot Sale
Entry free. Sellers set up from 7am. Single- site $5, Double $10. Greerton Village School, Greerton Rd. Ph Shirley 577 1116 or Jude 021 185 0586
---
Croquet
At Croquet Mt Maunganui, 45 Kawaka St; Mon, Wed, Sat; 9am for 9:30 start. Ph Jacqui 07 574 9232
---
Eckankar Sound Of Soul
Experience the Sound of Soul spiritual HU chant. Spiritual chat follows. 1:30-2:30pm Papamoa Community Centre 15 Gravatt Rd Papamoa
---
Greerton Hall Market
Last Sat of month. 8am-12pm. Stalls inside/outside. Discounts for charity groups. Refreshments available. Ph/txt for site Tricia 543 1487 or 027 908 2952, www facebook.com/greertonhallmarket
---
LOL Laughter Wellness
Get the new decade going with a laugh. Join us at Arataki Community Centre, Zambuk Way, Bayfair. 11-11:45am. Trish 022 036 6768 lollaughterwellness@gmail.com Koha only
---
At Mt Maunganui College hall 10am-4:30pm. Old Katikati station model, drive your own train, Thomas The Tank will be there too! Small entry fee.
---
Otumoetai Tennis Club
Adult tennis 1:30pm Bellevue Park Windsor Road (adjacent to swimming pool). New players & visitors welcome. Ph Victor 027 577 1818 a/hrs
---
Pétanque
At Club Mt Maunganui, 45 Kawaka St. Tues 4pm, 2nd game 5pm. Sat 1pm. Boules, coaching on site. Ph Maryan 552 4346 or 022 070 8200
---
Raw Form Workshop
History & elements of Hip Hop culture in an engaging workshop for youth 12-24. Learn skills to craft your own raps & graffiti! Jam Factory, 17th Ave, 10:30am. $15
---
Taoist Tai Chi
New beginner classes today: 15 Koromiko St, Judea, 8:30-10am. All welcome, start anytime. Ph 578 6193 or visit www.taoisttaichi.org
---
Te Puke Scottish Society
Summer Dance, War Memorial Hall, Jellicoe St, 7:30-11pm. Music by Gordon. Ladies a plate for supper, men $7. Ph Valerie 573 7093